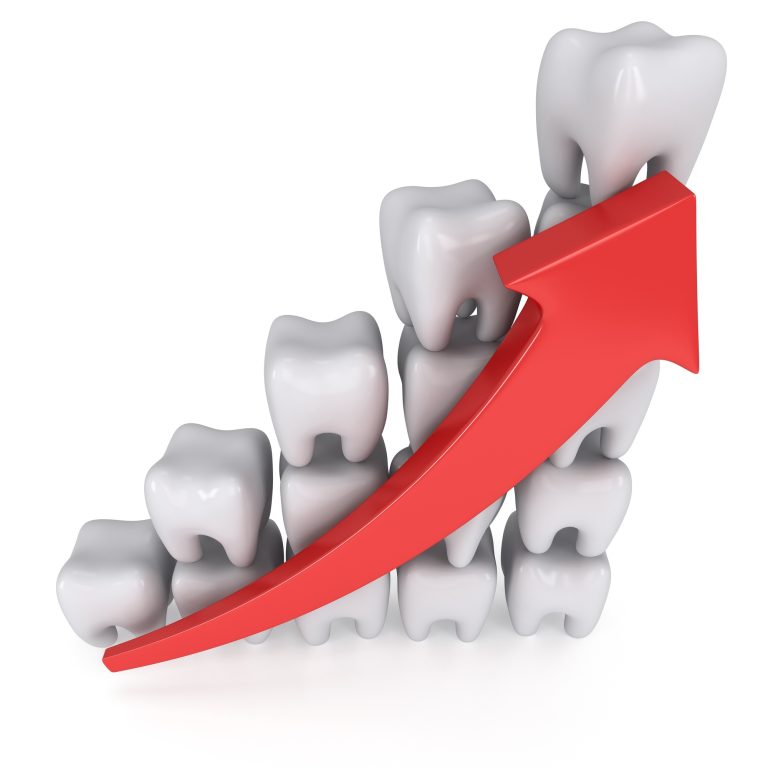 Looking for ways to market your dental practice? Need to get more new patients coming in soon?
Marketing for dentistry doesn't have to be difficult, but it does take some effort and knowledge to get it right. If you want to attract patients, you need to be willing to try a few new things and keep up with the latest marketing strategies.
Below we'll give you our list of the best tips, tricks, and ideas for successfully marketing your dental practice.
1. Crank Up Your Social Media Activity
If your business isn't on social media yet, you're really missing out. Social media is one of the best and most affordable ways to market your dental practice and engage with patients.
Make sure that your practice is on at least a few of the social media platforms. Facebook, Twitter, and Instagram are a great start.
Once you register on a few sites, start posting and connecting with your patients.
Post pictures, videos, memes, or just updates about your staff and office. Social media can also be a great place to share valuable articles and blog posts.
2. Make Sharable Infographics
An overlooked way to market your practice is to create and share infographics.
Infographics are link-worthy and have the potential to spread like wildfire on the web and social media platforms. This type of content can go viral within hours if useful or interesting enough.
Target your audience in some way. Creating an infographic with dental facts or hygiene tips can be a great idea and provide value to your patients.
Your infographics might be used in blog posts on various websites that will provide your practice with some much-needed exposure as well as links back to your site. They may also get shared by your patients' families and friends.
3. Shoot and Share Great Video Content
Perhaps even more popular than infographics these days are great videos.
Video content is highly shareable. If you make a quality video related to dentistry or your area of expertise, it could go viral fast.
Create a video offering dental tips and post it on social media channels. You may also want to simply make a clip that promotes your practice and gives a virtual tour or an inside look into your office.
4. Build and Improve Your Website
While social media can be a big help for promoting a dental practice, you shouldn't only rely solely on it. You should also have your very own website and a centralized place where you can advertise your services and tell potential patients about your practice.
Take the time to learn more about improving your dental website design. Make sure your site is easy to navigate and looks professional.
Include everything a patient may be looking for. Remember to create a page that tells what services you provide along with contact information. Testimonials can also be a great help in demonstrating your practice's know-how and expertise.
5. Create a Value-Filled Blog
As part of a great website, you should also have a blog where you can consistently post content to educate your patients. A blog can be a great place to answer questions about dental hygiene, procedures, and other topics that may interest them.
Setting up a blog will give you a good way to add more content to your website regularly. The more content you have and the more consistently you post, the more likely it will be that Google and other search engines will start sending traffic to your site.
Google favors websites that provide users with valuable content that truly helps them. By having a blog, you'll be able to simultaneously get new visitors while also sharing your expertise.
6. Learn to Love Google and Local SEO
Working on your search engine optimization (SEO) is also essential if you want to market your dental practice online. By using SEO techniques, you can improve your site in many ways and drive quality traffic.
As mentioned above, a dental website should provide valuable content. Great SEO involves making sure you're targeting the best keywords and optimizing your posts.
Local SEO techniques are especially important. These include things like claiming your Google My Business (GMB) page and gathering reviews from patients.
7. Set Up a PPC Advertising Campaign
While improving your SEO can be good for getting traffic in the long-term, the results aren't always immediate. Pay per click (PPC) advertising can be a good method for attracting search engine users and getting immediate results.
As opposed to traditional advertising methods, PPC ads offer a lot for businesses. You'll be able to easily target the ideal audience and get the most relevant traffic to your website, even if you're on a budget.
Google Adwords is usually the best place to start with online advertising, but Facebook ads and other similar programs can be great as well.
8. Harness the Power of Email Marketing for Dentistry
Another great way to get new patients to your dental practice is to use the power of email marketing.
While social media is talked about more often these days, email is still a great way to market your practice to existing or previous patients. Social media can be helpful, but it doesn't always have the same conversion rates as email marketing.
Make sure that when new patients come into your office, you offer them an opportunity to sign up for your email list. Then remarket to them by reminding them to come in for another visit and by offering discounts and promotions.
9. Get Involved in the Community
Another great way to market your business is to get more involved with your community. Look for ways to help others on the local level and start attending local events.
You may choose to sponsor a local charity, a school sports event, or help with an event in some other way. By getting involved in events, you'll be able to promote your services and build your reputation locally.
Whatever way you do it, getting involved in the community can help you market your business while giving back. It can also give you a great excuse to get out of the office for a little while.
10. Manage Your Reputation Online
If your dental practice has an online presence, it's important that you actively manage your reputation.
Online reviews are posted everywhere on the Web these days. Google, Facebook, and Yelp are used by millions of customers. If you have poor reviews online, they can damage your reputation and turn patients away.
On the other hand, collecting positive reviews online can work wonders for your business and encourage new patients to give you a try. Encourage previous and current patients to review your practice online, and you'll likely experience the benefits.
11. Launch a Referral Program
Another thing you can do to market your services and get new patients is to start a referral program for your practice. There are a lot of benefits to offering a discount to any current patients who refer family and friends to you.
Even a small discount can be a great encouragement and make your patients eager to recommend you to their friends.
It's very likely that much of your business already comes from referrals. However, starting a referral program will make it even more common and increase the number of referrals you're getting to your practice.
12. Start Using Old-School Strategies
While many of the strategies above focus on online efforts, don't forget that old-school marketing strategies are still very effective.
Sending mailings, posting flyers, and giving out promotional items are all great ways to promote your business. These strategies can help you get current patients to come back in for a visit and attract new patients as well.
You may also want to try adding more in-house marketing materials in your practice.
Placing some posters and signs around your office and waiting room can be useful for advertising additional services to current patients. It will remind them of what you have to offer besides the service they're currently using and can encourage them to come back soon.
Final Thoughts
By now you should understand that there is no limit to the ways you can market your dental practice. However, it will take some trial and error to find out what works best for your business.
The ideas and strategies listed above are a great place to start. Marketing for dentistry doesn't have to be difficult. Get creative and experiment with different techniques.
Looking for more dental marketing tips and advice? Check out the ADA marketplace blog for the best strategies to grow your practice and build your reputation!