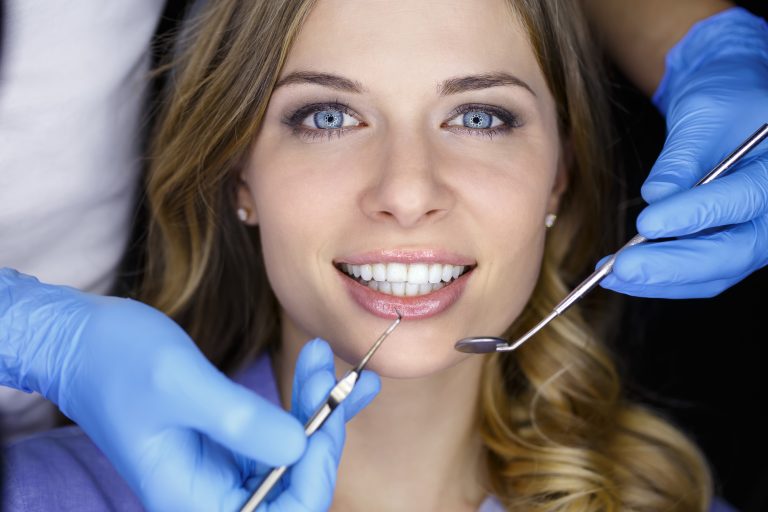 Dentists are not generally beloved figures. After all who loves going to the dentist? At best it will be comfortable for your patients as you push open their mouth and take a look inside. At worst they might need a filling or surgery.
But like taxes and death, a trip to the dentist is eventually inevitable. It has to be done. Marketing a service that everybody loathes might sound like a tall order but thankfully there are some great marketing ideas for dental office.
Here are some top tips for dental marketing.
Be Active on Social Media
Every company needs a social media profile in the 2020s. Your potential clients will want to check you out to see what other customers think. Not having a social media profile can appear odd. It could ring alarm bells and make customers feel as if you are not a genuine company.
Social media can also be a public service. You can destroy some of the myths that might be frightening some potential customers from going to the dentist. You can also use a Twitter feed or Facebook page to lay out a basic hygiene routine. If you can find a way to do this in a funny and innovative way you may find that customers flock to your warm and laid back approach.
To build a strong following on Twitter or Facebook you need to understand that each platform is different and requires a unique approach. Also, have appropriate expectations. Most people are not going to be interested in following or liking the page of a dentist when they have funny cat videos and bombastic politicians to capture their attention.
You are going to need to work harder than them to sell your dentist's service. This is a simple reality of dental marketing.
SEO is Your New Best Freind
Search Engine Optimization is the way most websites now attract traffic. This is writing regular blog content and placing certain keywords into the mix to get a high ranking on Google.
As well as being a great marketing tool that could increase traffic to your website and your client base it could also help educate your current clients. They will thank you for the trusted advice you give on your site. Some potential topics you could consider writing about are:
How to floss effectively
How to brush your teeth effectively
The best electric toothbrushes that deliver results
Is an electric toothbrush worth it?
Remember that your topics will also be decided by what is currently ranking well at the moment. It might be worth consulting an SEO or marketing agency to see what their advice is concerning topics for your dental marketing blog.
If you want to include leaflets and other relevant literature from dental organizations on your website then you may want to use this tool to turn PDF into Word documents so that you can edit them to fit your brand.
Advertise on Noticeboards
Experts predict that marketing in 2020 is all about looking back to look forward. This way another great idea for dental marketing is to advertise on noticeboards in the local community, an old fashioned technique. However, this is a great way of attracting clients that don't use the internet.
Try advertising in local libraries or public parks. Remember to ask for permission first and be sure to include any good reviews you have on the flyer as well as clear contact details so that any potential clients know where to find out.
Be sure to ask any friends you have whether you can advertise in their business free of charge. If you don't have any local business friends, try doing a spot of networking first. Or if not consider paying for space on noticeboards in venues where you think it is likely your client base will hang out.
Have a Distinctive Brand
Not amount of flyering or dental marketing is going to make any difference if you don't have a distinctive brand that accurately explains why your dentist is the one for them.
Your brand is about how your color scheme, logo and overall messaging work together to reflect the services you offer. If you think you will struggle with conveying this then hire an expert marketing team to help you with all of these different elements.
They will probably work with you to identify who your clients are, what their values are and what kind of brands they will respond well to.
Marketing Ideas for Dental Office: Embrace the Internet Age But Don't Forget About Traditional Channels
In the world of social media, there are endless marketing ideas for dental office that you can embrace. Be sure to create a brand that ticks all of the right boxes in terms of your client base. If you don't know who your clients are then sure to call in some experts to establish who your target audience is.
Be sure to set yourself up on social media, being careful to remember that each channel needs a different approach with a website like Instagram being image-heavy whereas a site such as Twitter is more about the written word.
Complement social media with a strong and well-written blog that is optimized for SEO and watch your online audience grow. Spend several hours a day cultivating your followers, responding to complimentary posts from clients and answering any queries.
But don't forget about traditional channels such as flyering at local businesses and word-of-mouth.
If you are interested in reading more about dental marketing or creative dental marketing ideas then be sure to check out the rest of our site.