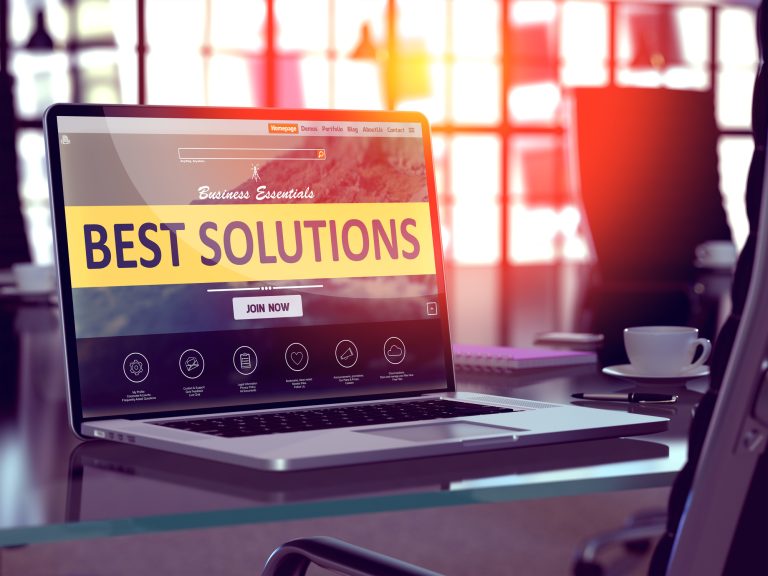 What are the SEO best practices in 2018?
It used to be that you can throw keywords around like dentists in my area and best dentists to rank highly in search engines. That's not the case anymore. Google is said to use over 200 factors in its algorithm.
For dentist practices, this information is extremely relevant. When a potential patient is looking for a dentist, they do so online on mobile devices.
With the vast majority of clicks going to the top search results, how can you position your practice to win new patients?
Keep reading to find out.
Local SEO
It helps to start off understanding what the key factors are when Google looks at search results. In dentistry, your practice is going to fall under the guise of local SEO.
It's not that different from SEO that reaches a broad audience nationally or internationally. With local SEO, you need to build your strategy in order to rank for searches within a specific location, such as your dental office.
With standard SEO, the main target of the SEO strategy is the website, as opposed to an office.
What are the Top Key Ranking Factors?
In the world of SEO, your online presence is judged in two areas: internal factors and external factors.
Internal ranking factors are also referred to as on-page SEO. These are things that you have control over, such as keywords, internal linking, mobile speed, metadata, and site structure.
External factors include links from other sites, online reviews, and social media activity.
Out of the hundreds of ranking factors that are used to determine search rankings, does it make sense to focus on all of them?
Absolutely not. You'll only drive yourself crazy. It's best to start with the top ranking factors that influence search results and then expand from there. These are the top factors you should focus on in your search results.
Use the Right Keywords
How do people search for dentists online? That's the million dollar question. In looking at keywords to target, you want to have the right mix of search volume and competition. The higher the search volume, the more likely you are to get found.
The less competition means that you're not fighting for the same keyword as every dentist in your area. That can be very costly to your business.
The search term "dentist Portland, OR" has a high search volume, but every dentist is Portland is trying to compete for that keyword.
You can compete for it, but make it a secondary keyword. Instead, focus on keywords in your practice areas. Terms like "Invisalign Portland, OR," "Pediatric dentist Portland, OR" have less competition.
What this means for you is that you get found by people who are searching for your specific services.
Online Directory Listings
You want to make sure that your contact information and across directory listings are consistent and accurate.
This is a critical step because search engines will list your business information, and potential patients will try to contact you directly. Any information that's not correct will reflect on your practice poorly.
You'll want to review your listings in Google My Business, Bing, and Yelp to start with. Make sure the listings are accurate.
Online Reviews
After someone looks at your listings and checks out your website, they'll look at your reviews. The more you have, the higher you'll appear in search results.
If you have a lot of happy patients, ask them to leave a review on Google. You can't reward them for reviews, as that would violate Google's terms and conditions.
Website Speed & Mobile Friendliness
We noted at the beginning of this article that more people are searching on mobile devices. Google understands this and wants to make sure your site is ready for mobile searches.
If your site isn't fast or responsive to mobile devices, your site won't rank highly in search results.
Backlinks to Your Website
If all things are equal between two dental websites, Google will turn to backlinks to determine who ranks higher. A backlink is simply another site that links to yours.
How do you get backlinks? One tried and true way to get backlinks is to write guest posts in local newspapers or dentistry blogs.
Know that SEO is Always Changing
Technology changes at the speed of light and SEO changes right along with it. Google is known to make about 600 changes a year to its algorithm.
While these factors listed above are the SEO best practices in 2018, odds are they won't stay that way. You need to stay on top of these changes and trends.
For example, more people are getting home assistants devices like Amazon Echo, Google Home, and Apple HomePod. They're going to use these devices for search, too.
For example, they'll say "Alexa, find a good dentist near me." That's a much different way to search than on the phone or on the desktop computer.
These are just a few ways you can dominate your market in SEO. You'll want to read more now to see what else you can do to be at the top of your local market.
SEO Best Practices in 2018
When you're in a competitive business like dentistry, you do everything you can to give your practice an advantage.
One of the biggest drivers of new patients to dentists is local search. Once you understand how search works and how to rank your website, it becomes easier to create an SEO strategy.
The SEO best practices in 2018 include many things that you can control. You can control your site's speed, appearance, directory listings. You do have some degree of control over external factors, too.
As soon as you start to implement these best practices, you'll see a difference in your results over the long term. The key is to be consistent.
Of course, your office has to be ready to receive new patients once the SEO work starts to pay off. Want to know how you can improve efficiencies around your office and get paid on time? Check out this article on medical billing.