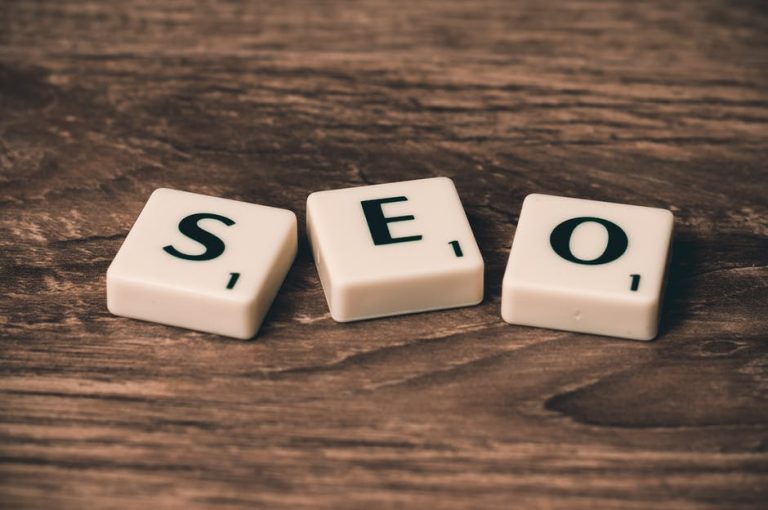 When people are researching which dentist to hire, what's the first resource they consult? In the past, that would have been friends and family, but the Internet is now the go-to source.
If you want more clients for your practice, learning how to utilize SEO on your website is the best way to get your name out there.
Read on to learn about SEO for dentists!
What is SEO?
You may be asking yourself what is SEO. SEO is an acronym for Search Engine Optimization. It's a way of increasing the quantity and quality of traffic to your website through search engine results.
Through the consistent use of SEO, you'll accomplish the goal of catching the attention of people in your area who are looking to hire a dentist.
Choose the Right Keywords
Keywords are the words people use to perform a search. By choosing the right ones to use within your website pages, it's far more likely for those pages to rise to the first page on SERPs (search engine results pages).
If you think about the keywords potential patients would use, this process becomes simpler. For instance, a patient living in Florida wouldn't search for "dentists in Florida." This is too broad.
Instead, focus on local, commercial keywords, such as:
[Your city] + dentist
[Your city] + orthodontist
Best dentists in [your city]
Optimize Your Homepage
Your homepage is the first page you should focus on to optimize for your primary keyword. You can choose your primary keyword by going through the list of keywords you've created and thinking about the most common one patients would use.
Some websites and software also provide keyword research tools, which give you an idea of the volume, competition, difficulty, cost per click (CPC), and click-through rate (CTR).
Include your keyword in the:
Headline
Header (H1)
Meta description
URL
First few paragraphs
Image alt text
Optimize Your Google My Business Page
Because you're targeting people within your local area, you want to ensure that this page is detailed and well-optimized. When people are searching for local results, your business page is likely to come up on the first page.
Update your business page with photos and a title and description containing your chosen keyword. Make sure your hours of operation are correct, along with your name, address, and phone number.
Encourage Reviews
You'll notice that performing local search results shows you a variety of businesses to choose from and all with a star rating and a number of reviews. When people are searching for the right dentist to hire, having multiple positive reviews is great social proof to help people make their final decision.
People don't often remember or think of leaving online reviews if they've had a positive experience. It's your job to remind them by sending an email, posting a reminder at the front desk, or give them a card along with a gift bag of toothbrushes and toothpaste.
Create Valuable Content
Creating a blog is the best way to keep your website updated and to use keywords to draw more organic traffic. However, creating an uninformative article that's stuffed with keywords will cause the Google algorithm to penalize you.
Instead, focus on creating quality content that makes it worthwhile for visitors to read your blog. Follow Google's E-A-T requirements:
A high level of author expertise.
A high level of author and website authoritativeness.
A high level of author and website trustworthiness.
Besides blog articles, take advantage of different forms of media, such as videos, infographics, and podcasts. A variety of useful content in different forms is the best way to keep traffic consistent.
Improve Website Structure
This is one of the easiest improvements to forget or ignore. With a simple, optimized website structure, visitors should be able to access the pages they want to view in three clicks or less.
Even if you have increased traffic to your website, you'll easily lose visitors if they find your website structure confusing. Website structure also refers to your page's URLs. Instead of numbers and symbols, make sure your URLs are composed of words that describe the page your on.
Mobile-Friendly
Mobile-friendly websites are essential. More people than ever before are using their phones to search and navigate websites. If your website isn't able to automatically adjust its size to their mobile devices' screens, visitors will have a harder time navigating it. This leads to higher bounce rates.
Expand Your Reach
Guest blogging is one of the best ways to build your website's authority and increase its value to the Google algorithm. Through a simple search, you'll be able to find dental-related blogs that are looking for guest bloggers.
After you pitch and write an article for them, you'll receive a backlink to your website. The more backlinks your website accrues, the better!
SEO for Dentists: Increase Your Local Traffic
Consistent SEO campaigns are one of the best ways to draw more potential clients to your website. Although it requires some initial research, learning about SEO for dentists is worth it for the longevity of your website and practice.
Many of these services can be provided by professionals if you don't have the time to dedicate to your website. However, if you regularly set aside at least a few hours a week to dedicate yourself to improving your website and creating content, you'll see your traffic rise.
Keep reading our blog for more ways to increase the traffic and value of your website!