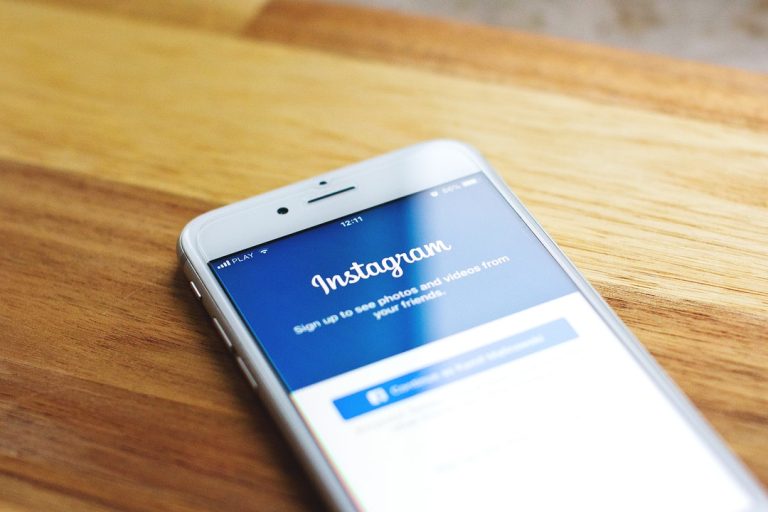 These days, dentists need more skills than filling cavities like a pro. We live in an age where everyone is hustling for exposure. Your dental practice is no exception.
Your clients want the latest dental hygiene news and advice. Give them an easy-to-access social media platform to guide them in their dental health journey.
But here's the issue — you're a dentist, not a social media influencer. How do you optimize your social media accounts for a broad audience? You may not be a social media expert yet, but you can turn to other dentists who are.
Here are famous dentists to follow on social media.
Dr. Thomas P. Connelly
Some dentists offer more than just great social media accounts. They offer insightful blogs filled with the latest dental news. The most authoritative example is Dr. Thomas P. Connelly, who often blogs at Huffington Post.
In his blogs, Dr. Connelly discusses dental procedures in-depth and even describes some common dental problems he experiences with his patients.
But what about social media? Which social media accounts are the best to follow?
Dr. Connelly stays most active on Twitter. He connects with clients and fans through a series of Q&As. He also has 11,000 Twitter followers, which is nothing short of impressive.
Dr. Jacob Lipscomb
Dr. Jacob Lipscomb is another dentist who has an active following on his social media channels and on his website. Dr. Lipscomb offers more than just advice for clients.
He offers advice for other dentists who are interested in social media marketing.
His blog is very helpful but also are his social media channels, specifically his Facebook and Twitter accounts.
Dr. Lorne Lavine
Some dental influencers have a specific niche. Dr. Lorne Lavine is one whose niche is in technology.
Dr. Lavine runs a blog titled Digital Dentist Blog, where he gives insight on new dental technology. He is also the founder of Dental Technology Consultants.
Dr. Lavine is also an active presence on his social media channels, specifically with Facebook and Twitter. He is consistent about posting statuses and updates.
Dr. Gregory Cole
Dr. Gregory Cole is broader than other dentists on this list. He has a blog, Flap's Dentistry Blog, and consistently posts social media statuses about news and trends in the dental industry and about health in general.
His social media channels reach outside of the realms of dentistry. He posts updates and statuses about everything between fitness and even political issues. He updates his social media almost daily and he has 34,000 Twitter followers.
Richard Chwalek
Richard Chwalek isn't a dentist. Rather, he's a professional digital marketer. Digital marketing professionals tend to have niches and dentistry is Chwalek's niche.
Chwalek runs his own website, Niche Dental Marketing. Chwalek utilizes all social media outlets to provide dentists with digital marketing education. He consistently posts on YouTube, Facebook, and Twitter.
His blog and video topics range from dental industry news to digital marketing topics such as PPC. Find out more here.
Dr. Practice
Dr. Practice is a blog that provides information about the dental industry.
They mainly provide education about dental procedures but also touch on some topics and issues in the dental industry. They're relevant to dentists but the blog is engaging enough for clients.
Dr. Practice consistently blogs but is also active on Facebook, Twitter and YouTube.
Why is Dr. Practice so engaging? When you follow the blog closely, you'll see they offer reader-driven content such as polls and newsletters.
Dr. Larry Emmott
Dr. Larry Emmott is not only an online dental influencer but he travels around the country educating dentists about the dental industry and dental tech.
Dr. Emmott started his career as a successful dentist in general dentistry. Eventually, he expanded to dental tech and devoted his career to teaching other dentists about advancements in dental technology.
In addition to his conferences, Dr. Emmott has a dental blog titled Emmott on Technology where he posts regular updates about dental technology news.
He also connects with dentists on Facebook and Twitter. He's not only engaging but he's personable with his followers. That's why he has such a huge social media presence.
Dr. Tejas Patel
Dr. Tejas Patel is not only an expert in general dentistry but also in cosmetic dentistry. He blogs for Austin Cosmetic and General Dentistry where he posts about the latest in dental industry news.
In addition, Dr. Patel is active on Facebook, YouTube, and Twitter.
With his access, you probably think he reels in the fortune, right? Dr. Patel is actually famous for giving back. He offers his Facebook followers to ask for charity donations of their choice.
This helps establish Dr. Patel as more than just a dental social media presence. He gives back in life and connects with his social media followers.
Dr. Chetan Bhawani
Dr. Chetan Bhawani is another dental blogger but targets his audience toward clients.
He informs clients about dental procedures and common dental mistakes that causes poor oral health. He extends this to social media, where he answers client questions on Facebook.
Dr. Bhawani also has great use of email marketing. You can sign up for his email newsletter where he regularly sends updates and news in the dental industry as well as dental health tips.
Dr. John Flucke
Dr. John Flucke is another dental technology blogger but he also has an active presence on Twitter. But he offers more than dental tech blog posts and tweets. He engages with his followers and responds to questions and inquiries on Twitter.
Follow These Famous Dentists on Social Media!
Social media is a great way to connect with other professionals in your niche.
Social media marketing is also essential for your success. If you want to improve your dentistry social media marketing, follow these famous dentists on social media and on their blogs!
If you're working on improving your dental social media marketing, you should also improve your website. Click here and read about starting a website redesign project!