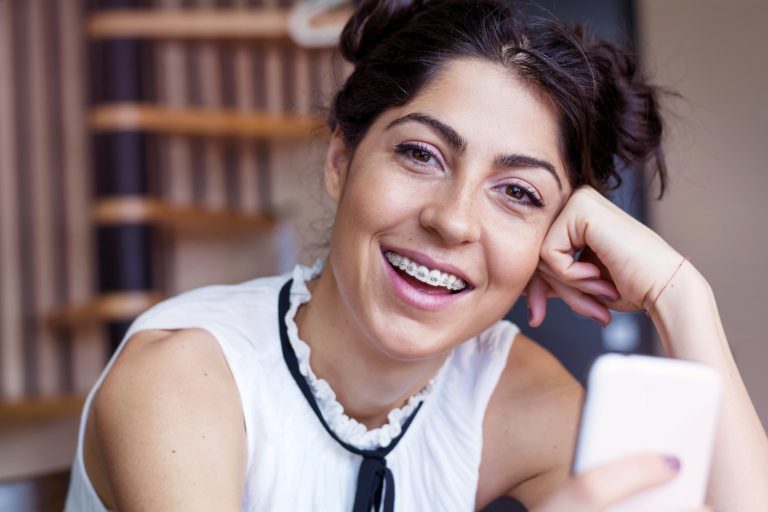 If you are not using social media for your dental practice, why not? It's everywhere. You have a website, so why not take advantage of all the other platforms, as well. You can actually send out engaging content and still promote your practice.
If you aren't sure where to start, consult a professional. They will show you what will work best. Social media for dentists is growing all the time, so why wouldn't you want to get in on that?
Whether you are just starting out or are a long-established office, the benefits of social media will be swift. Here are a few ideas and why you should be using it.
Social Media for Dentists
You don't need to be a marketing machine to reap the benefits of using social media. Consistency and some clever content will grow your followers and your clientele.
Before you start, you need to set goals. Write down exactly what you expect and what you mean to get from using social media. There is a great SMART formula you can follow, to make it easier. Learn more here.
Offers and Discounts
Sending out tweets or daily Facebook posts with offers for first-time patients, referral discounts or some other offer, like Mother-Daughter day can drum up interests and get you more followers.
People love to save money, so sending out a discount offer might not be what one follower needs that day, but they will share it with family, friends and their own followers.
Use Photographs
One of the best ways to engage people is with pictures. Our society doesn't read much anymore. The beauty of pictures is you can show your audience proof of your service.
Use before and after pictures to really make a point. It's believable and people love to see what they can expect. It's one of the most powerful tools in marketing. Put them on your website, your facebook and send out a few on twitter.
Humor
Many people don't like going to the dentist. Show them that you get it. Using a cartoon character, a fun poke at the fears people have about dentists or even just letting people see that you understand their fears.
It also stays with people and they will remember your ad, picture, video or joke long after they will the serious ones. Tastefully done, you will hit people where it counts.
It's important that they see the humorous side of things that scare them. These fears are often unfounded, so show them you understand and can laugh about it. It helps people relax and that's important for a dentist's patients.
Video
This is another great way to share content and reach people. You can show clips of procedures, before and after clips or feature some of the staff and the clinic. This allows people in without coming in.
It's also a perfect forum for using humor. A short clip addressing people fears with humor has the potential to go viral. Back to where people don't like to read content, they will watch a comedic video several times and share it. If they have loads of followers, you just increased your brand.
Daily Joke or Quote
"Only brush the teeth you want to keep." Send out a fun quote, useful information or a quick joke. When it comes from your account and your logo, people get used to seeing it and even look forward.
It's a great way to get people to share your content. People love to laugh and they love to share it with their friends and family. You never know how far-reaching that lowly little joke can go.
Testimonials
Fantastic ways to engage people. Put testimonials on all your platforms, including your blog and website. People will believe testimonial. It's real people speaking to them, not a corporation.
Testimonials come across as honest if they are coming from real people and not actors. No one wants advice from a gorgeous model, they want it from their neighbor.
Community Involvement
Anything community involvement you take part in, record it and share it. Whether you coach little league or participate in the bake-off fundraiser, take pictures and send them out and post them on your site.
This is a perfect way to sell without seeming to do so. People will enjoy seeing you at their event, you can tag your friends and neighbors in the pictures and reach a lot of people you may not otherwise be able to.
Participating in the community helps the overall image people have of dentists. Show them that you are just a regular person and have the same interests and values as they do.
Ask and Answer Questions
Send out a daily question. You can do this with Twitter and also on your website, Facebook or any other platform you choose. People like to be asked.
Asking them about their fears, their concerns or if they have questions about procedures is the best way to engage and start conversations.
People might be more open about discussing issues online. Be sure to read and respond to any questions or comments. There will be those that are nonsense but try to be honest with your replies.
Open Wide
Just like the internet and social media, social media for dentists is just a fact. Some engaging content and consistency are key. If you don't know where to start, ask for help.
You want to engage with your current patients to keep them interested and find new ones, as well. People look for recommendations online all the time, so let them find you.
You can also follow suit from other dentists who are already using social media. Take a look at theirs to see what works and what doesn't. You learn just as much from mistakes.
If you are dragging your heels, you need to get onboard. perhaps a good place to start is to jazz up your website. If you need help there, please continue reading here for more information.