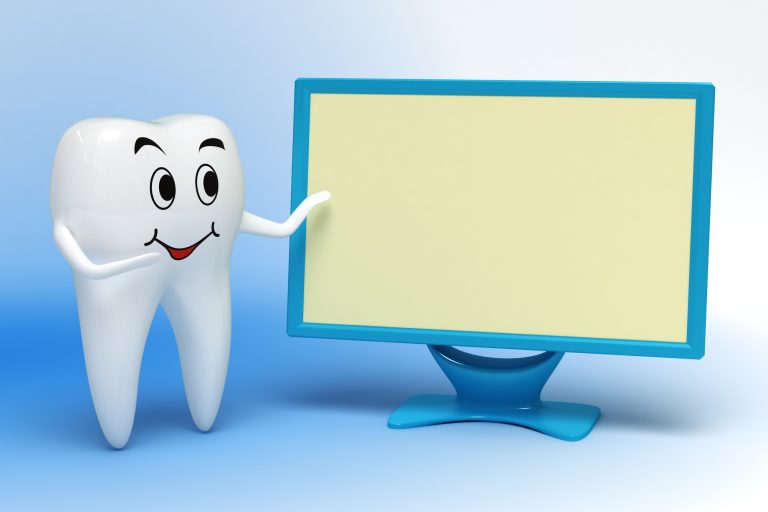 It's 2018, and gone are the days when you could rely on direct mail and print ads alone to market your practice. Digital marketing is vital for any successful business, and your dental practice is no exception.
As much time as dentists spend marketing to adults and parents, few pay attention to teens. In many families, parents involve their teens in making their own healthcare decisions. Also, most of those teens will be able to choose their own dentists when they venture out on their own.
If you haven't focused many of your marketing efforts on teenage patients, now is the time to start. It should come as no surprise that social media is a great place to reach teens. However, running a successful campaign may not be as easy as you think.
If you're trying to bring in more teenage patients, try these social media ideas:
Social Media Ideas for Gaining More Teenage Dental Patients
How do you compete with all the traffic on social media and stand out to teenagers? Try these tips:
1. Use Stock Photos of Teens
It seems like a simple change, but it makes a big difference. People want to feel like you "get" them. When you choose stock photos for your social media posts that have teens in them, it says, "This is a message for you."
2. Use a Casual Tone, Not a "Hip" One
Mastering your social media voice is not an easy feat. It's even harder when you're trying to reach teenagers.
On social media in general, you want to use a casual tone. It's an informal medium, so don't write your posts as if they're white papers. At the same time, you don't want to go so casual that you lose your credibility as a professional.
It's also important to use a voice that feels genuine for you. Don't try to appeal to teenagers by "speaking their language." It will come off sounding unnatural and cheesy, sticking you in the "lame adult" zone.
If you're having trouble finding the right voice, check out some popular social media pages for teenagers. You can also look at pages for dentists who have a strong social media presence.
3. If You're Not On Instagram, Add It Now
Most businesses start their social media marketing adventure on Facebook. While it might be the most popular social media platform overall, it's not the most popular for all age groups.
Instagram is enjoying massive popularity, especially among the younger crowd. In fact, 76% of teenagers in the US now use Instagram. If you aren't on Instagram yet and you want to reach teens, it's an immediate must.
Keep in mind that adding another social media platform doesn't mean you need twice as many posts. You can post the same content on Instagram as you do on Facebook, Twitter, and other platforms. The only hitch is that Instagram posts need to be photos or videos that are less than one minute long.
4. Branch Outside Academic Dental Topics
Teens have short attention spans (as do we all, for that matter). If all you post is straight-laced dental content, they'll get bored and stop following you.
Of course, you want to keep a dentistry theme, but think outside the box sometimes. Perhaps share articles about rappers and their grills, or how to use lipstick that makes your teeth look whiter. Find topics that relate to your field but that are also interesting to teens.
5. Get Familiar with New Social Media Features
Social media platforms are always changing and adding new features. Teens love using these new features, and you should get involved as well.
Keep an eye out for updates. If you see someone using a cool new feature like boomerangs, figure out how they did it. Teenagers trust and relate to adults who they feel understand their world, and this is one more way to show that you do.
6. Think About Teens' Teeth-Related Dental Issues
As you know well, teenagers deal with different dental issues than patients in their 50s, 60s, and 70s. Chances are that teenagers won't deal with receding gumlines any time soon.
Instead, post more content that relates to teens and their concerns. For instance, share articles about teen braces or how to protect teeth while playing sports.
7. Have Fun with Viral Trends
One of the great ways social media brings people together is with fun viral trends. We're talking about those challenges that make their way around the internet.
A great one for dentists is the In My Fillings Challenge. A similar craze started sweeping the digital landscape as the In My Feelings Challenge: people posted videos of themselves mimicking the dance in Drake's "In My Feelings" video. Then some creative dentists twisted it, changing "In My Feelings" to "In My Fillings."
Teens love finding and spreading viral videos, so it's a great way to connect with them. Plus, it's a way to show your fun side.
8. Get On Board with Hashtags
Hashtags are also social media musts for any business, especially those targeting teens. Today's teenagers grew up with the concept of hashtags, and it's like a language they speak.
In your Twitter, Facebook, and Instagram marketing and more, find the right hashtags to use. Keep an eye on the day's trending hashtags and see if there's a relevant way for you to incorporate them.
Keep in mind that the hashtag etiquette is different on various sites. For instance, you only want one or two hashtags in a Facebook post. On Instagram, on the other hand, it's common to have far more hashtags and to use longer hashtags.
9. Create a Teenager-Centered Giveaway
Social media contests are popular for business in all kinds of industries, so it's time for you to hop on the bandwagon.
If you're targeting teens, make the contest appeal to them. For instance, let's say you're a dentist in Texas. Tell teens to post a selfie after they've brushed their teeth with the hashtag #LoveMyTexasTeeth. Make sure they tag you as well. Each person who does this will get an entry into a drawing.
Make sure the prize will appeal to teens as well, like an Amazon gift card. It's an easy and inexpensive way to get more visibility with your target audience.
10. Interact with Pages Teens Tend to Follow
For a successful social media marketing campaign, you need to go beyond posting your information. You also need to interact with other pages and followers. To get in touch with teens, consider following popular pages like teen-focused magazines.
11. Promote Scholarships for Teens
You don't need to limit yourself to dental content. Any content that helps your readers could be useful.
One great way to get teens' attention is to promote college scholarships for them. You may not have the budget to give away a scholarship of your own. However, you can do a "scholarship of the week" post and let your followers know how to apply.
12. Get Goofy
Teens relate to adults that can embrace their fun side, and your social media is a great place to show that. Post content like goofy selfies with your staff.
Of course, there's a line you can't cross. Make sure the posts are still appropriate and don't hurt your credibility as a medical professional. For example, don't post a picture that looks like you're dipping dental instruments in the toilet.
It's also important not to post pictures that mock patients or post any photos of patients without permission.
13. Have Fun with Snapchat Filters
Snapchat is another social media platform that has massive popularity among teens. In fact, with 75% of US teenagers on Snapchat, it's right up there with Instagram.
After you create your Snapchat page, this is a perfect place to show your fun side. Teens like playing around with fun Snapchat filters, and you can get in on the game as well.
14. Add Teen-Related Content to Your Website
Sometimes you have to think beyond the social media platforms themselves first. We've talked about posting teen-related dental articles. If you don't have any content on your dental practice's website that relates to teens, that will be tough.
As important as it is to share third-party content, you want to spread your content as well. Start posting teen-related blogs on your site more often, so they're easy to share on social media.
15. Capitalize on Influencer Marketing
It can be tough to do influencer marketing well and sometimes it's expensive. However, it works.
Teens tend to follow a variety of content creators, like beauty tutorial gurus, popular gamers, and certain celebrities. The idea behind influencer marketing is to get these popular "influencers" to plug your services.
If you try to do influencer marketing, make sure it seems genuine. It's ideal if you have a celebrity patient already who would be willing to post a selfie during their next visit. You may be able to do this in exchange for free or discounted services. Of course, make sure the influencer is someone who appeals to teens.
Building Your Teenage Patient Base with Social Media Marketing
There's no doubt that building your patient base is a constant battle, especially in a competitive area. If you keep enough focus on your marketing and target a variety of audiences, though, you have a great chance for success. The social media ideas above will give you a strong start.
For more helpful tips, check out our blog for dentists.