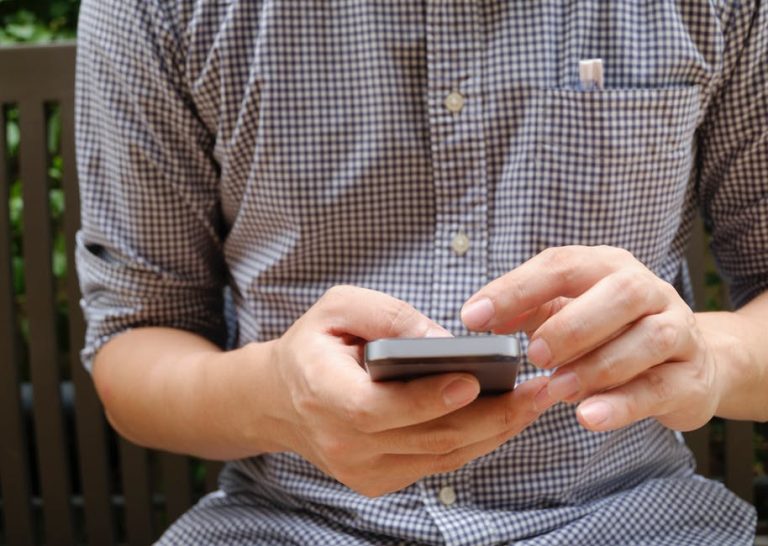 As the average small business is set to spend around $75,000 this year on digital marketing, that money can add up fast. If you don't have some inexpensive ways to market your business, you could blow your whole budget on one campaign. With a strong mobile marketing strategy, you could get new business without denting your marketing budget too much.
Here are four ways you could implement your strategy right now.
1. Design A Mobile Friendly Website
Rather than having a site that just shows up or simply functions on mobile devices, you need to design a site that gives your visitors a great mobile experience. A mobile-friendly website will show your visitors that you care about how you present yourself, no matter the medium.
Since mobile browsing has definitively surpassed desktop browsing in recent years, you need to prioritize mobile-friendly designs. If you're in the midst of designing your site for the first time, take a "mobile-first" approach where you design for mobile devices as a priority. If you're redesigning, prioritize the mobile version, as it's much easier to translate from mobile devices to desktops than vice versa.
When you have a strong mobile marketing campaign, you're going to want to direct traffic to your site. However, if your site causes a high bounce rate because it's not well suited for mobile devices, you're going to waste your efforts.
People have a tough time feeling comfortable at the dentist. The place to start making them feel at ease and comfortable with you and your approach is via your website.
2. Make All of Your Content Mobile Friendly
If you're starting a blog, a video series, or are running some ads, make sure that you're thinking of mobile designs first. Mobile devices only have so much connectivity and need content to be compressed to display it. Streaming a movie on your phone is a lot harder than streaming from a desktop with a wired connection.
You need to account for these devices.
Any content that your site loads needs to be compressed and ready to be displayed on mobile devices. It should be optimized to fit screens of any size. It should also fail to suffer from problems with resolution based on which type of device you display it on.
The same should go for any blog content that you write. If you're thinking of writing and posting a 5,000-word essay, be sure to think through how much scrolling that entails. Unless it's very important, keep your content to bite-sized chunks when possible.
3. Don't Sleep on The Business Directories
If you haven't claimed your listings on Google My Business, Yahoo! Local, or Yelp, you're going to be lagging behind your competitors. There are so many great ways to get the word out about your business that if you're not utilizing every free outlet, you're missing out on a lot of potential business.
When people use a search engine to find your business or businesses like yours, search engines will draw from business directories to find a match. If you haven't claimed your directory listings yet, they could be filled with incorrect contact information, hours, or the wrong website. They could even be linked with another business altogether.
If your practice is Franklin and Associates and there's another Dr. Franklin in town who people have complaints about, you could be getting that dentist's ratings. When people seek to bad mouth that dentist, they could start insulting you instead and take your rating down.
When your rating goes down, so does your ranking and you need to work to bring it back up again. Save yourself the hassle by claiming your business listings now and making sure all business listings have the same information. Get your best customers to leave reviews as well and you can buffer against any disgruntled customers in the future.
4. Use SMS Marketing
Smartphone users are constantly glued to their phones. Between texting and social media, people are constantly getting updates and interrupting what they're doing to look at what's coming in.
If you can take advantage of a business SMS service or text marketing, you can get into your customers' pockets to let them know what's going on with you.
While a dental office might not have a lot of reasons to alert customers about promotions, they will find SMS marketing handy for patient reminders. Your patients are all too happy to give you their phone number so that you can remind them of their biannual exam or check in on their recent procedure.
SMS marketing is a great way to get your customers to buy into a referral program. If you offer them 20% of their next cleaning, they'll be all to happy to let their friends know about you. A word-of-mouth recommendation is one of the most valuable types of recommendations you can get.
When someone names your practice as the one they trust, let them also mention that you've got a great promotion going on. While you won't be able to entice your clients with a procedure they don't need, you can always discount your prices or their copays.
Make sure there's always personal touch behind the SMS marketing you implement. You need to be personal because there are few things as personal as teeth.
Your Mobile Marketing Strategy Can Work Wonders
So long as you track and rank the changes that each mobile marketing strategy deployment brings to your business, SMS can bring lots of new business. If you're willing to put in the effort that it takes to collect this data from your customers, you could end up seeing a spike in business.
If you want to get more out of your website on its own, implement these best SEO practices.