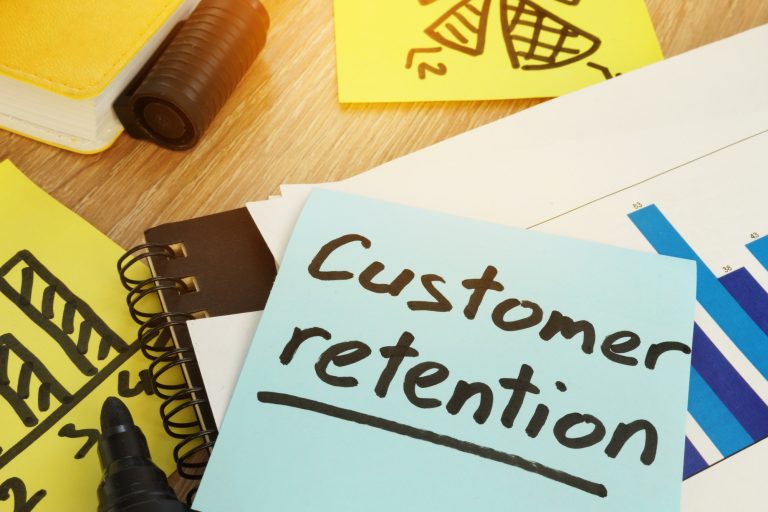 On average, dentists are only able to retain about 41 percent of patients who visit their practices.
Are you struggling to retain patients at your dental practice? If so, you may need to consider reworking your patient retention strategies.
Making simple changes to your approach for marketing your practice and retaining patients can have a big impact on the people who come to see you. Read on to learn more about how you can create an awesome strategy that works for you and your patients.
Why Does Customer Retention Matter?
High rates of customer retention are essential to the survival of any business, including your dental practice. If you're getting patients to come in the door but are struggling to keep them, that's a sign that your practice might be in trouble.
Here are some of the reasons why retaining customers/patients is so crucial for dental practices:
Save Money
Every business owner (including owners of dental practices) ought to know that it's way more expensive to bring in a new customer or patient than it is to retain an existing one. If you only focus on patient acquisition and don't worry about retaining those patients, you'll likely find your spending a lot more money and having a negative impact on your practice's bottom line.
Save Time
In addition to requiring more money to attract new patients, it also takes more time.
Think of all the time you spend trying to bring in new patients to the practice. Wouldn't some of that time be better spent making the experience better for the patients who are already coming to see you?
Foster Loyalty
It's easier to create loyal patients when you prioritize retention instead of thinking only about the acquisition process. If your patients feel that you value them and appreciate them for working with you instead of another dentist, they'll be far more interested in coming back again and again.
Increase Referrals
Along with coming back on their own, your existing patients will also be more inclined to refer their friends and family to you.
This is a win-win situation. When you think more about retaining than acquiring, patients are more likely to recommend you to others. This, in turn, helps you to acquire more patients without having to spend a lot of time and money figuring out how.
Gain Positive Press
You can also gain a lot of positive press if yours becomes known as a dental practice that values patients and works hard to retain them. You'll likely start to see more positive reviews show up online for your practice. This also will help new patients to find your practice even if you're not investing a lot of time and money into seeking them out.
Creating a Customer Retention Program
Okay, you're convinced that you need to focus patient/customer retention if you want to keep the doors to your dental practice open long-term. How do you go about refining or creating a good program for retaining patients, though?
You can use the following strategies to improve upon your existing program or put together a new one from the ground up:
Assess Your Current Rates
Start by working to understand your existing patient retention rates. What percentage of new patients are coming back for a follow-up visit? Knowing where you're at can help you assess what needs to change and will help you figure out how much effort and funds you need to spend improving your current strategy.
Set Clear Goals
Once you know where you stand, set clear, achievable goals for your practice. Is there a certain percentage by which you want to increase your patient retention? Do you want to see a specific number of new patients in your practice by the end of the quarter?
Get to Know Your Patients
A key part of your strategy ought to be getting to know your patients. If you have a clear understanding of the type of people who come to your practice on a recurring basis, it'll be easier for you to refine your marketing practices to attract more of these people.
Ask for Feedback
Another way to get to know your patients is to invite them to provide you with feedback. This could be in the form of a written or emailed survey, or you could simply talk to them and ask them what they'd like to see more or less of from you in the future.
Provide Exemplary Service
The best plan will be destined to fail if it doesn't involve providing top-level service to your patients. Make sure you're showing your patients that you care and value them for choosing your practice over someone else's.
Anticipate Patients' Needs
Instead of doing just what patients are asking for at the moment, think about what they might need in the future. Consider your current patient demographics and consider what kinds of services could benefit them later.
For example, if you work with a lot of elderly patients, branching out to offer help with things like bridges and dentures could be helpful and increase the likelihood that they'll keep coming back to you.
Make Changes as Needed
Don't be afraid to make changes to your plan as needed. It's unlikely that things will be perfect right from the start. Listen to what people are saying and the feedback they have to offer, then adjust so that your plan aligns with what your patients want and need.
Put Your Customer Retention Plan to the Test Today
Now that you know more about creating customer and patient retention strategies that work, it's time to make some changes to your existing strategy.
Keep the tips listed above in mind and you'll have a much easier time putting together a plan that helps you attract the right patients to your practice and keep them coming back to see you on a regular basis.
Do you want to learn more about retaining patients or marketing your dental practice? If so, we have lots of other helpful articles on our site that you can check out today. Read through them and you'll be a master before you know it.