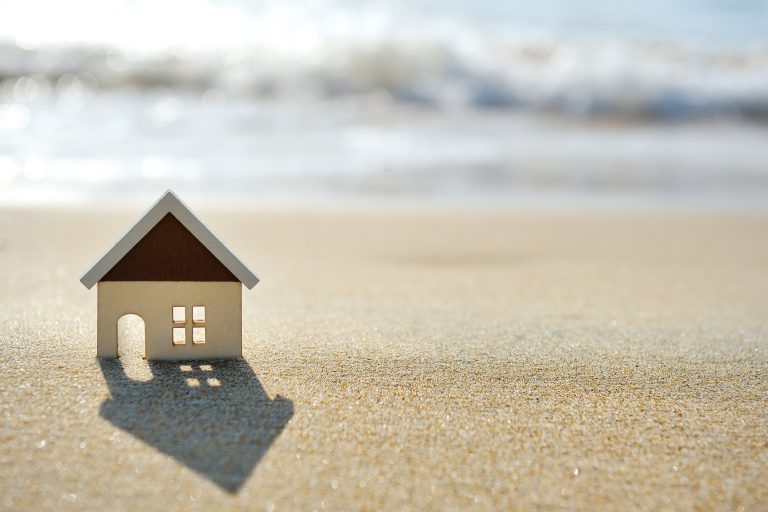 While one glance at the market might have you thinking that all the good properties have been gobbled up, real estate is still one of the best ways to make money.
Whether you're looking for an additional home as a place for a vacation or as another investment, buying a second home is never a bad idea. If you make the right moves, you can make this a smart choice that helps to build your wealth and your assets over time.
Here are 4 things you need to consider when you're looking at potential second homes.
1. How Much Can You Afford?
While it seems like a no-brainer, you need to think critically about how much you can afford right now. While you might have fallen in love with a region while on vacation in the last couple of years, it might have gotten you started looking for properties. If you don't consider the feasibility of cost, you could end up in a hole you could have avoided.
As people get older, they think about their future and where they might want to spend their later years. It might not be where you've put down roots for work for the last couple of decades.
However, if you haven't saved adequately for retirement, you shouldn't take on a new mortgage or a second home loan. Make a sober assessment of how much money you have now, how much you plan to make, and how much you need to pay for both mortgages.
The numbers might add up, but if it leaves you at the edge of affordability, there's no reason to put yourself in a dangerous position. If you can avoid taking on debt, you're better off paying the costs of renting a place in that second location.
2. Will You Be There More Than For Vacations?
If you're just looking for a place to take vacations, how much time do you anticipate being out of town while managing your other responsibilities? It's easy to get starry-eyed when you're thinking about the future or about a romantic locale you're excited about. If you're only going to be staying around for vacations, it might not be worthwhile to buy a second home.
However, a second home can also be a great investment or a channel for passive income. If you're willing to rent out your home either part-time or in the remaining years until retirement, you could make a considerable amount of money. You might even be able to pay for the house with rent collected.
Having a second home is a great way to diversify your investments. If you want to have things to pass down to your heirs, a house or some property is an inheritance that won't be likely to depreciate over time.
Buying a fixer-upper for a low price could mean that you'll be getting a home for a low price and seeing your profit multiply. If you don't mind being a landlord, this could be the best investment you make all year.
3. Consider The Location
When you're looking for a place to buy your second home, you might want to be at the center of the action. While you might think of it as the vacation home that you want to use on getaways, if you're willing to drive a few miles from the center of town, you could save a lot.
Your location will determine the cost of your property in a big way.
Get to know the area you're thinking about buying your home in. Prices will vary by the neighborhood, so look around the region before you get your heart set on a specific spot.
If you know the area somewhat, you might have found some places that you like already. There might be a perfect dinner, a complete bar, and a peaceful park that you want to live near. However, if you don't explore the area, you won't find out that there's a park, a bar, or a diner just as good located near a house that costs half as much.
If there's enough good stuff around that you can afford to treat yourself to, you'll be in a good location. If you want to know what you could afford, you should check out this link and read more.
4. Think Beyond the Mortgage
Your mortgage is only a part of what you'll be paying for your new property. There are plenty of additional costs associated with homeownership. Since this is your second home, you should be able to anticipate them a bit.
You'll have an idea of how much you'll be spending on electricity, gas, cable, and internet. However, you could be blindsided by all kinds of other fees. There are local property taxes to worry about as well as potential water bills or the cost to pick up garbage.
You also need to consider the cost of living associated with this region. If you don't already have a clue, see what you can gather from a little bit of Google sleuthing. Otherwise, take a trip to do some normal things like visit a grocery store, a typical restaurant, or a gas station.
If you notice that everything seems to cost twice or half as much as it does where you call home now, you'll have to consider that in your budgeting. A vastly different cost of living might not seem like much now, but it could add up in a big way once you're living in the region.
A Second Home is a Smart Investment
No matter where you are in your life or your career, a second home isn't a bad investment. With the amount of passive income it could unlock, you might take what might have been slowly growing wealth and add a serious boost.
If you're building up to afford the things on your bucket list, make sure you have a list that looks like ours.