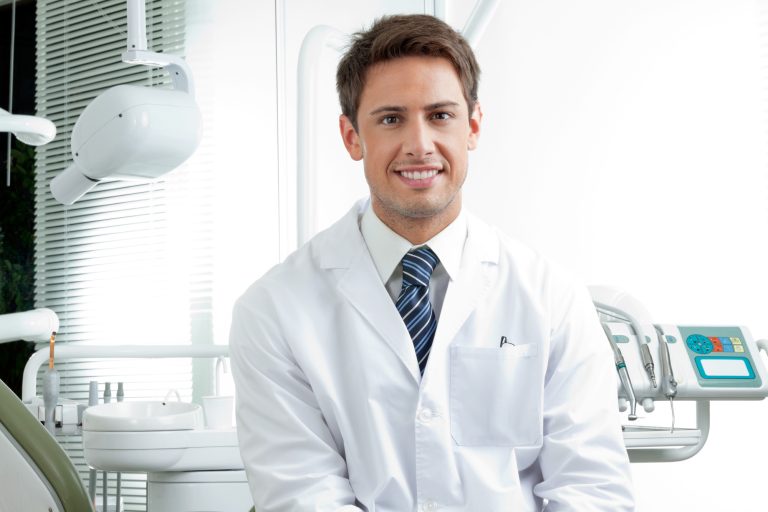 When you decided to establish your own dental practice, surely, you weren't hoping to just scrape by. Through proper advertising and marketing channels, you enticed patients into your office. Having secured the right amount of capital, you purchased all the required equipment and hired a stellar staff.
Now, it's time to consider a few sound business investments. Your office should always be your primary concern but, once you feel secure there, it's time to branch out into a world full of stocks, bonds, and perhaps even a real estate investment or two. Let's take a look at five of the smartest ways to continue investing in your business.
1. Your Business
This might sound silly, but it's an important step that can't be overlooked. Before you look anywhere else, be sure you've fully invested in your business first. Always maintain funds for various advertising and marketing initiatives. Hire a smart digital marketing agency that will help you land high in Google's search results when people search for "local dentists near me."
Be sure you have all the right equipment to not only serve your patients well but demonstrate your desire to be completely state of the art. Prepare a warm and inviting waiting room, for it's one of the many things patients will be judging you for.
And, finally, take care of any continuing education while you're still fresh and excited. Are there any additional certifications you'd be interested in pursuing? Check them off the list before your practice becomes so robust, you'd hardly have any time to return to school.
2. Stocks and Bonds
Once you feel comfortable with the level in which you've invested in your own business, look to some of the best businesses in the world. You can invest in other business' through stocks and bonds.
When you purchase a company's stock, you're purchasing ownership in the company. It may seem small but, hopefully, you've chosen a company whose growth will only be exponential. Take a quick scan through these seven tips for smart stock investments from the folks at Savage Villoch Law.
When you loan money to a company, this comes in the form of a bond. This also ties you to the success of the company. That said, you may want to begin this new venture with mutual funds. Mutual funds allow for higher levels of diversification, at considerably low cost.
3. Create a YouTube Channel
By this, we don't simply mean create a YouTube channel and post a short video clip every once in a while. We mean consult a digital marketing agency that will create exciting scripts and professionally film short video clips with paid actors.
These YouTube clips can cover anything from the best at-home whitening products, to before and after comparisons. You can even branch out further, including various health and wellness topics.
YouTube may be monetized through paid advertisements. And the reason you want to hire a digital marketing or SEO agency is because they will help you garner more traffic for your page. The more traffic you see, the more chance you'll earn a decent living as a YouTube marketer.
4. Make a Real Estate Investment
Is there a local property near your office that might do well as a rental opportunity? Perhaps that's a residential property you can fill with tenants or a commercial property you can lease to other medical practices.
While the initial capital required to make a real estate investment may not be cheap, you could be setting yourself up for a lifetime of financial security. Of course, that initial capital will extend beyond a down payment. You may need to seek legal counsel and possibly do some work on the property before renting it out.
That said, a solid real estate investment may be your constant companion throughout the lifespan of your dental practice. Once your tenants have helped you pay off your mortgage, the remaining years of steady rental income could have a huge impact on your livelihood and ability to make further business investments.
5. Make An Equity Investment in Another Small Business
We saved this one for last because it comes with some tricky waters to navigate. Essentially, what you're doing with an equity investment is staking a claim in a piece of another business' pie. You'll provide that business with capital, usually in the form of cash, and then set yourself up to legally claim a certain percentage of that business' profits and losses.
Of course, if your initial investment helps the business go on to become wildly successful, you're on par to see some nice gains. But, you can also imagine what happens in the alternative situation. If there's ever a bad quarter, or a time when the expenses are greater than the sales, those losses will also be assigned to you.
Sound Business Investments for a Lifetime of Success
Sure, the goal is to set up a successful dental practice that bustles all day, every day. And, of course, that should be your first priority. But, once you start seeing a large surplus in your income, consider profitable business investments that will secure the livelihood of your office staff and your family.
When it's time to add to your team of well-trained office staff, we hope you'll utilize our ADA Career Center. You'll enjoy a targeted online audience in each of our recruitment advertisements.
In the meantime, enjoy a wealth of additional resources over in our Marketplace, including continuing education opportunities, medical and office equipment for sale, as well as available office space throughout the United States. We wish you tremendous success in all your future investment opportunities.