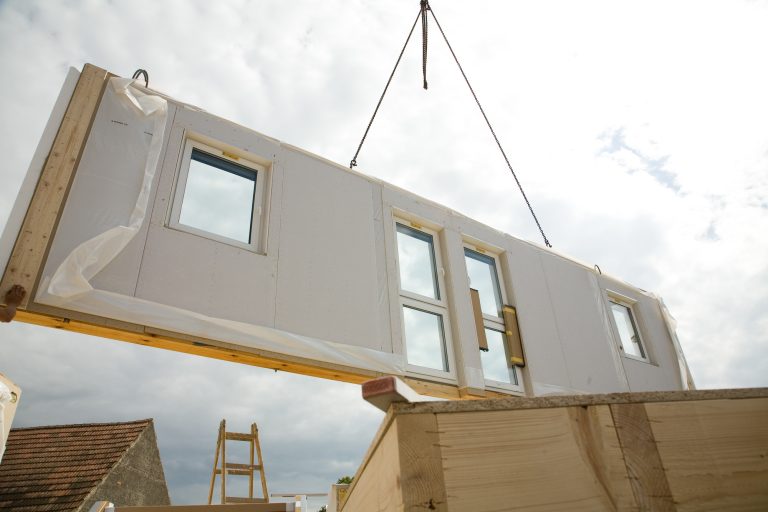 While construction on new homes has slowed a little in recent years, one of the sectors that are not slowing is in the prefab home industry. Buying prefab homes has now gotten as easy as shopping online, making more families look into this option. There is a lot to learn about prefab homes if you're never researched them before.
Here are five facts you should know before you start shopping.
1. They Go up Quickly
Modular homes are much different than the types of homes that are built on site or on a piece of property you own. The process of building a home from scratch can take months or longer if you don't have professionals working on it. During that time, you could be investing a lot of money and still not have a roof over your head.
Modular homes are a much faster solution. They're built indoors and because of that, they can be put together in just a few weeks. Instead of waiting for months to move into your home, you can be settled in your new place soon after it's built.
Modular homes won't be hit by a rain delay during the process of putting it together. You won't have to worry about getting it done before winter because it's built indoors.
While modular homes will have to conform to all of the normal rules and buildings codes that are set in your region, they can do this pretty easily.
Shop around when you're looking for a modular home so that you can choose for quality and price. The customer service you receive should help walk you through the process of buying it. They should appreciate the fact that you're attentive and want to do your research.
2. They Don't All Look the Same
While there's an odd misconception that all modular homes are built to be identical, this is patently untrue. Not all modular homes look the same. When you choose to get a modular home, you have a lot of options for customization.
The average modular home should come with few caveats or design limitations. You can have any style of modular home you're looking for built. You can order anything from a traditional colonial home to a Mediterranean style of building. The only limit is your imagination.
Often there are enough choices to make yours infinitely different from any other. You can add architectural details or windows to your liking. You should have no trouble at all creating your dream home with the help of a prefab home company.
3. They Have a Unique Assembly Process
The average home that's built in a factory is created from a handful of sections that are preassembled. They're built in climate-controlled areas to ensure that there's no bowing or expanding of materials. The pieces are then brought to a site where they are put together with a giant crane.
If you're imagining something like building a home with children's building blocks, you're not far off. And just like a traditional home, it can't be easily moved once it's been put down and placed on a foundation.
When working on your own unique home design, you need to ask a lot of specific questions, as every manufacturer is different. Because you'll want lots of unique details that are personalized and fit your specifications, you need to know not only what materials work but what they'll cost. As you choose each type of surface, wood styles, and finish, you should ask that they'll go together.
You could accidentally put together a Frankenstein monster of a home.
4. They Can Usually Save You Money
While homes built on site can have their advantages, the price isn't usually one of them. They're constructed so fast, partially because of a lack of weather delays, and also because they can be built around the clock.
Inside the factory, all of the major inspections are all taken care of so that you don't need to wait to move in. Each component will be inspected as it's added on so that they're delivered and ready to go once they get to their permanent location. You also get the added bonus of the extra scrutiny paid by inspectors who know what to look for in prefab homes, there every step of the way.
The more complicated your design is, of course, the more it will cost you total. With all of the duct, electrical, and plumbing work you'll have to do as the size increases, you'll have to assume the cost will go up.
Don't forget your septic system, your gas system, and your basement if you're interested in one. Those will all add to the total sticker price of the prefab home.
5. They're Usually Energy Efficient
Because these homes are brand new, they're able to take advantage of the latest leaps in technology. As technology develops, it tends to get more energy-efficient and better for the environment. If that's important to you, you're going to love living in a prefab house.
You'll also find that that added efficiency helps to lower your utility bills down to nearly nothing compared to what you're paying now. It's easier to integrate sustainable technologies and alternative waste systems.
With the variety of homes and styles you can choose from, architects have included lots of options for the earth-conscious homeowner. On top of that, you'll find even more info detailing their long lifespan.
Buying Prefab Homes Has Never Been Easier
If you're considering buying prefab homes, you'll find that the shopping experience couldn't be easier. With the kinds of details you can specify online, you'll find that it's even easier than ordering from your favorite sushi restaurant.
When it comes time to add landscaping around your new home, check out our guide for tips.