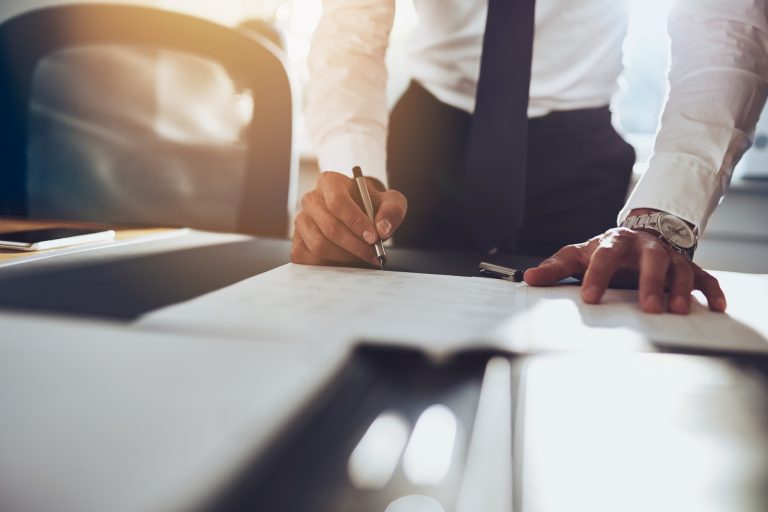 Life seems to get more expensive every year but with the right investments, you don't have to worry about the future. It's hard to know if you have enough retirement savings or have chosen the right investment opportunities.
You work hard to provide for your family as you build your successful dental practice. Wouldn't it be nice if your money worked for you in return?
Keep reading to learn which investment opportunities may be best for you, your dental practice and your family.
1. Real Estate
Real Estate can be a wise investment without the uncertainty and worry associated with other choices such as the stock market.
Whether it's buying a brick and mortar business space, rental residential properties or you decide to flip properties when not at your dental practice real estate can provide an income on a monthly or long-term basis or have a significant payout on sale.
Real estate can help build your assets fairly quickly and is assessed with high returns. Unlike a new car, the value of a property you own can increase rather than decrease with time.
Choosing to invest in real estate can provide you with several tax breaks as well giving you yet another benefit over other investment opportunities.
You don't have to become a landlord to invest in real estate though. There are many real estate investment opportunities that allow you to invest wisely without the hassle of being on-call for tenants when something breaks.
Real Estate ETFs
Real Estate Mutual Funds
REITs
Home Construction Company Investments
Invest in Real Estate Focused Company
Become a Hard Money Lender
You can also always consider hiring a property manager if you want to own rental or lease properties but don't want to be a hands-on landlord.
Many dentists will invest in real estate to extend their practice and dental services brand. This gives the opportunity to franchise a dental office under their own brand or to be a landlord for other successful dental practices. Leasing or renting out equipment to the dental office tenants is also a way to expand your investment potential.
2. Peer-to-Peer Lending
Peer-to-Peer investing is a fairly new platform online. It can be a good option for some but comes with risks as well.
There are several marketplace peer-to-peer lenders to facilitate this type of investment.
Some of these are:
Avant
SoFi
Apple Pie Capital
Funding Circle
Kiva
Upstart
LendingClub
The benefits of investing in peer-to-peer lending:
yields higher returns than savings accounts
can usually automatically diversify
an alternative investment strategy to stocks and bonds
networking and sense of community established through lending to peers
You can advance your field of dentistry by helping new dentists establish their office and get their practice off the ground.
There are some drawbacks to peer-to-peer investing as well:
investment may be lost in borrower defaults
Unlike CD or savings, peer-to-peer lending is not FDIC insured
longer-term investment of three to five years so not as liquid
many sites require authentification and verification of your income
Since peer-to-peer lending platforms are fairly new it may be less stable and unpredictable an investment than other options.
3. Stock Market
You'll probably want to find a stockbroker to help you with investing in the stock market. Especially if you've never invested before.
One of the benefits of stocks is that you can start a portfolio with very little money and if you've chosen the right stock you'll do well.
While many find the stock market a lucrative investment for them it can be nerve-racking. Invest in the stock market can have major losses in a short period of time and feel like you have no control.
You can diversify your stock portfolio easily to minimize the risk if one were to plummet.
4. 401K
It's hard to believe 3 out of 10 don't participate in an employer matched 401K, essentially turning down free money.
More than a 1/3 of small business owners such as dentists' with their own practice don't have a 401k.
There are several options available for you to choose from to meet your personal and business needs. You can choose a SERP IRA tailored to dentists which can cover your dental practice employees as well as yourself.
If you don't have employees and are looking for maximum returns for yourself on your 401k then a solo 401 (k) may be the smartest option for you.
5. Cash Flow Management and High-Interest Savings Accounts
Cash flow management, simply put, is accounting for and holding on to as much of your dental practice income as possible. Every business has expenses but often we don't pay close enough attention to where the money is going and how you can hold on to more of it.
If you're paying staff and overhead bills to stay open late but have few patients that take advantage of the service, you may want to reconsider whether the expenses of staying open are worth it.
You cut down on expenses while maximizing savings through keeping profits in high-interest savings accounts.
6. U.S. Savings Bonds
As of 2012, paper U.S. Savings bonds are no longer sold but it is still possible to buy the equivalent electronically.
Savings bonds are bought through the U.S. Government through the U.S. Treasury Department and can accrue interest for 30 years after they're bought. The interest rates do not change with time or fluctuations in the economy.
7. Diversify
Perhaps the smartest thing you can do to protect your dental practice, your family and your future is to diversify your investments. This gives you several options for income and limits the risk.
Investing some money in various stocks, bonds, and real estate investment opportunities can protect you from losing too much from one mistake, bad investment or crash in the market.
Sink Your Teeth Into Investment Opportunities
You've worked too hard for your money to not have it return the favor and work for you.
Do your research and sink your teeth into the investment opportunities that seem right for you.
For more tips on running a successful dental office, living a more fulfilling life and planning for retirement be sure to check out our other blog posts.