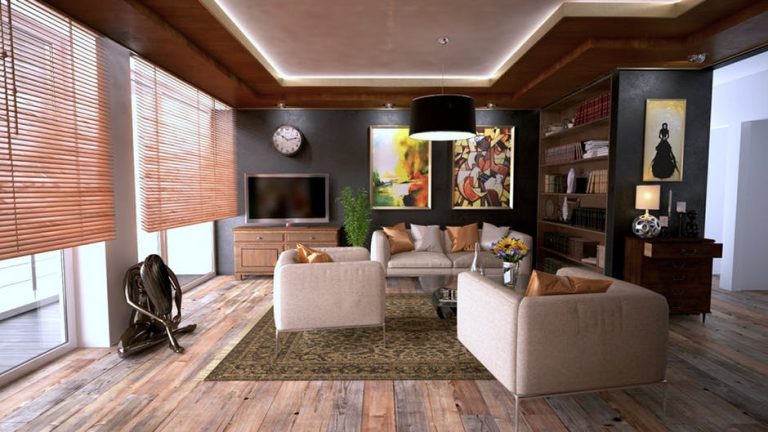 So, you've watched your practice grow from the few patients you served during its early days. Now patients milling in and out of your office, and leaving with wide, clean smiles. That should leave a smile on your face too, since you the people end up in your office, the more money you get.
And with all that extra cash, buying a second home can seem like a safe investment. There is always value in real estate, and you'll be able to rent it out in order to get an extra source of income. Buying a second home can seem like it'll make you more than a dentist – it may make you a landlord, or an entrepreneur.
However, there are a lot of things to consider before buying a second home. You need to ensure it's in a good location, and that it's well built. You should also have a clear idea of what you'll use the property for. Do you want to make it a vacation home, or a rental home?
Keep reading below to learn the questions you need to answer before buying your second home!
Is It A Second Home, Or Just A Vacation Home?
There is a difference between buying a second home and a vacation home. If you're on the lookout for a second home, then you should probably look for something close to your first one. You shouldn't have to travel too far to access it, and you should be prepared to maintain it like your first home.
That's because your second home will house the same kind of memories and moments like your first one. It'll be a place your children may end up owning one day, and your friends may stay in it a few times. You want it to be as well-kept as your first home as if it were lived in all the time.
Yet, if you want a vacation home, you won't need to worry about it for most of the year. You may need to hire a cleaning service to ensure that it stays spiffy. You may also need to hire preventative services to keep the house well-maintained while you're not there.
But besides that, you won't need to worry about it. You'll be able to find a house in almost any popular vacation spot, so you'll always have a place to stay. You also won't need to worry about filling it with furniture or food.
A vacation home is just a place to stay for a few weeks or months during vacation. You don't need to work on it as much. However, a second home will take just as much as your first home.
Is It In Good Condition?
Before buying a second home, you should inspect it as thoroughly as your first one. You may even want to give it a closer inspection since you won't be there as much as your first one. Even the smallest issue can develop into a serious problem if you aren't there to notice it.
That means that if you see even a small crack on one your windows, you should consider replacing it with a company like Warmseal. A loose shingle on your roof should prompt you to inspect the whole roof. And a squeaky floorboard or a suspicious wet spot should be investigated.
Otherwise, you run the risk of developing problems like mold or infestations.
You should also consider weatherproofing your second home, especially if your home is on the beach. Storms are getting stronger, and they can wreak absolute havoc on your second home. You don't want to lose everything in it just because you didn't seal your windows.
Are You Ready To Rent It?
If you're thinking about renting your new property, there are many things you should consider. The dentistry business is toilsome and tiring, but being a landlord can be worse. Not only do you need to be available for your tenants, but you also need to go through extreme lengths to maintain your property.
Whenever something breaks in your property, it may be your responsibility to fix it. There are laws governing how much time you have to fix critical systems like your HVAC or your plumbing. And if you're involved in your dental practice, you may not have the time to address new issues.
You also need to make the time to market your property and find new tenants. Most aren't going to rent your property if they can't find you, which means you need to invest time to market it. And after finding tenants, you need to keep in constant contact with them to collect rent, address issues, and make them feel welcome.
There's more to renting your second home than just opening your door to someone. If you can handle the cost, there are management companies that will take over most of the work for you. Yet, they're not cheap, and you may see profits from your investment dip as a result of the cost of their services.
Are There Safer Investments You Can Make?
If you suddenly see yourself with a large influx of cash and are looking to invest it smartly, there are other options than real estate. Having a second home may be a point of pride for you, but there are other ways to invest.
You can open an annuity or any other kind of retirement plan to ensure you live comfortably after finishing your dentist career. You can also invest in stocks and purchase blue-chip stocks to safely and quickly grow your wealth. You could also simply save it, or build up your current home to make it more valuable.
You should never think that you need to buy a second home to safely store your wealth. There are many investment avenues you can take advantage of.
Only You Can Decide If A Second Home Is The Right Choice
Buying a second home is intimidating and involves a lot of work, but it could be the right choice for you. You may want to ensure that your children have a place to stay when they grow up. You also already have perfect tenants in mind that will make your investment pay off.
Nobody knows your unique situation as well as you. But you should always be careful when you try to invest the cash you make off your dentist practice.
You could also purchase property to open a new office. Reinvesting into your practice can only mean more revenue down the line. And if you're thinking about expanding, keep reading here! We update our website with new property listings so you can easily find new markets to serve new patients in!