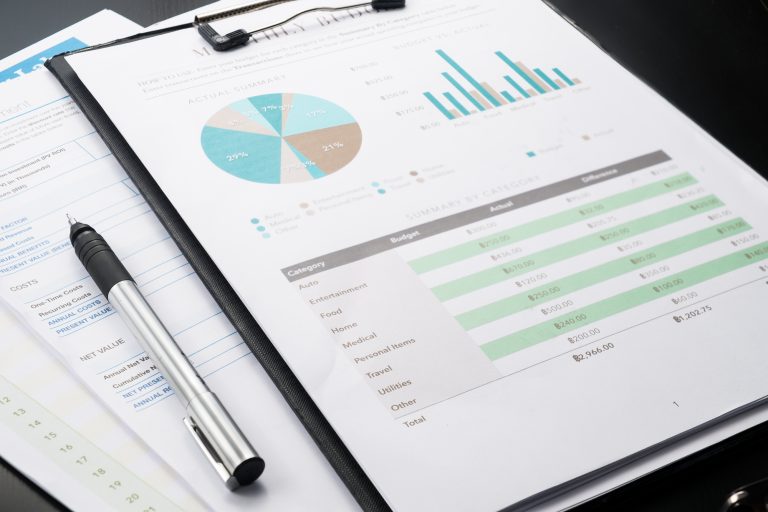 Financial management may not be the most complicated thing in the world. It is, however, one of the most multi-faceted things in the world. You're juggling business accounts, personal accounts, credit cards, loans, salaries, expenses, and more.
The key to business financial management success is having a game plan. That's all it takes. Let's start with five everyday money management tips that'll help you chart your course to success.
1. Pay Yourself a Salary
Don't get into the bad habit of taking care of yourself last. It's absolutely important you take care of yourself first because, without you, this business wouldn't exist!
Pay yourself a small salary and start saving for retirement now. Make deposits into diversified portfolios. These Personal Capital fees serve as a good benchmark for what you might want to consider.
Hone in on pretax savings accounts and tax-deferred accounts. Every contribution counts because you're not just building a business here, you're building your life.
2. Don't Mix Business and Personal
If you only do one thing right throughout the course of your career, separate your business and personal accounts. This is important to avoid tax issues, liability issues, and simple accounting disasters.
Aside from the obvious — setting up two separate accounts — you'll also want to set up two separate budgets. Adhere to a strict personal budget and business budget. This way, credit cards, loans, and payments won't get jumbled between you and the corporation.
3. Pay Your Bills On Time, All the Time
What's one of the best ways to throw money out the window? In late fees and deductions. If you're starting to feel the weight of 20 different deadlines nestle on your shoulders, set up automatic reminders and payments.
Especially when you're beginning, your profit margins are sure to be super tight. There's no sense in straining those margins with missed bills and general disorganization. Set up those reminders and auto-pay options so every dollar earned goes where it belongs – into those diversified portfolios!
4. Favor Frugality
Take on the mindset of frugality. While you don't have to spend your Friday nights clipping coupons, why not actually follow-through on those mail-in rebates? Why not purchase second-hand furniture or office equipment?
Consider running a Facebook ad, over a traditional print ad. The goal is not to nickel and dime the world, just put on a pair of glasses than focus on ways to save.
5. Prepare for Positive Cash Flow
Have a plan in place for the days when you don't have to clip coupons and return mail-in rebates. What will you do once that positive cash flow starts?
Will you want to expand your office space? Will you have significant debts you'll want to pay off? Will you use it as a salary for an extra pair of hands? Dreaming is the easy part, but do be prepared.
Business Financial Management for Success
A business financial management plan may be multi-faceted, but it's also something you can easily learn. Paying your bills on time and being frugal isn't a news flash. The point is, with finances, you have to come armed with a game plan.
As you navigate these waters, we hope you'll continue to come on over and visit our blog. Together, we can even help you consider the right loans to help you get your practice started today.