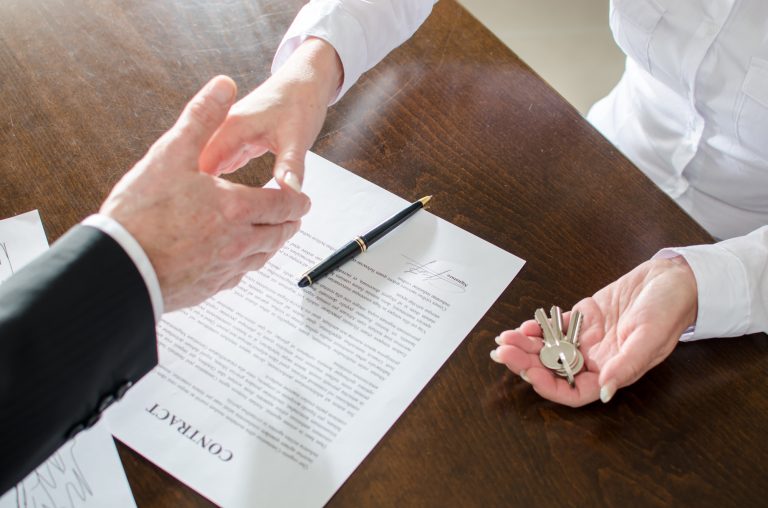 If you've been considering buying commercial property, now is a great time to make your move.
Last year's store closing announcements tripled, climbing to a whopping 7,000. Many experts predict that the commercial real estate market will continue to follow this trend in 2018.
Not only did many commercial retailers shut their doors in 2017, but over 600 also claimed bankruptcy, according to Forbes. The list included major long-time retailers such as Toys R' Us and The Limited.
This year closings could jump 33%, with an estimated 12,000 expected to bow out of the industry. Mega-retailers, such as Gap, Banana Republic, and Teavana have already announced plans indicating they will shut down and bid adeui in 2018.
While the current commercial landscape might appear bleak to some, others see an open opportunity to invest in real estate.
Read on to learn why buying commercial property today is easier than you think!
Your Surprisingly Simple Guide to Buying Commercial Property
Buying commercial property isn't that difficult, despite what others may want you to believe. In fact, anyone can do it as long as you know a few simple steps and have the resources to buy.
If you're interested in owning commercial real estate, now is a good time to begin the process.
Here are the simple steps you'll need to take.
1. Ask Yourself Important Questions to Lead Your Search
There are a few important questions that anyone who is looking to buy commercial property should ask themselves before beginning the search for property.
Many of the questions will be familiar if you have ever bought your own home. They tend to be similar across the board for both residential and commercial buyers.
You should consider the features that are most important before you start entertaining sellers. These include:
What's your purpose: Will you be renting out or using the property?
Is there an area that would be most desirable for your business (if it a personally-driven purchase)?
How much can you afford to spend?
Will you be paying cash or will you need to get financing? If financing your purchase, how much can you count on for approval?
How much time can you invest in buying the property and improvements once the property is yours?
How useful is the property that you are considering? If you are planning on using it for your business, then you should still consider the potential for alternate uses.
Whether your ideal property is in an urban or rural community, expensive or bargain-priced, vintage or new construction, it will require time and effort to be successful after the purchase. Make sure you are willing to invest the time and energy required from start to finish.
Once you have determined the location, how much you can afford to spend, and other crucial elements, then you are ready to begin your search.
2. Visit Several Properties Before Making a Final Decision
Even if you have the property in mind that you want to buy before you begin, you should still check out other properties in the area.
You can also take a look at what other commercial properties have recently sold for in your desired location. This way you will have a better understanding of the property's value and where you stand to negotiate the price.
Keep in mind that residential property value and commercial property value may vary, even if they are in the same zip code.
3. You've Chosen a Property, Now What?
If you think you are ready to make an offer, then you will need to find out if your decision would be a wise one.
Definitely have the property appraised. It also helps to have an independent contractor comb over it for any necessary repairs or improvements needed upon purchase.
You will need to have a team of professionals to help you navigate the final purchase. At a minimum, these include an accountant, commercial real estate lawyer, commercial realtor, and a mortgage broker.
Consult an attorney to discover more about how these key experts can simplify and ensure a smart buy, even if you have never bought commercial real estate before.
4. Secure Financing
Obviously, you will want to secure financing before closing on the property. Ask your attorney for suggestions to find out who has the most reasonable rates and comes with high recommendations.
However, don't rely only on your lawyer for advice. Be willing to investigate commercial lenders on your own as well to find the best deal possible.
5. Make Offer
With your attorney's approval, you will make an offer on the property. Don't let it surprise you if the owner comes back with a counter offer that your attorney advises you to counter in turn. This can often lead to back and forth negotiations before agreeing to a final offer.
6. Finalizing the Sale: Due Diligence and Escrow
Finally, you will need to arrange a survey with American Land and Title Association. They will inform you of any needed repairs or improvements to operate the property commercially. They will also be able to provide you with crucial utility costs info, among other important information.
There may be a due diligence period required before the final sale. This is a waiting period to ensure that all documentation is legitimate and that the sale can move forward.
You will need to hire an objective escrow officer to assist in the sale during its' final phase. The escrow officer will oversee the transfer of funds and deeds. They are responsible for making sure that the transfer is fair and the process adheres to legal principles.
Tips to Help Your Commercial Investment Prosper
Once you have completed the process of buying commercial property, you should prepare to work for its success. In other words, you need to be willing to market your business, create the right type of environment, and perform improvements and updates.
If you're a professional, marketing may not be your area of expertise. But, your post-purchase marketing strategy could make or break your business.
Check out this post to find tips to market your business effectively!