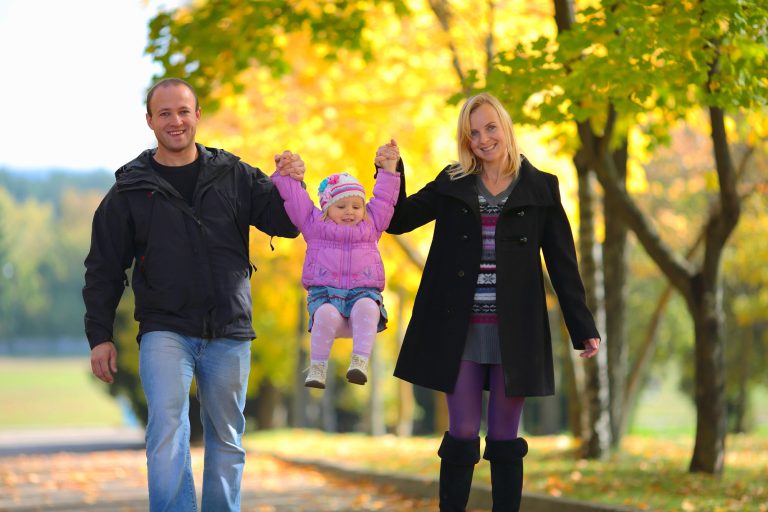 According to a recent study, nearly 40 percent of Americans who have life insurance don't have enough coverage.
For most dental professionals, creating a successful practice is one of their main concerns. While growing your practice is important, having an adequate life insurance policy is equally important.
Learning how to get life insurance isn't nearly as cut and dry as you may think. With all of the different policy options out there, finding the right one will be a bit difficult.
Rather than rushing through this important process, you will need to take your time to ensure mistakes are avoided. By working with knowledgeable insurance professionals, you can get the policy you need with ease.
Read below for some helpful tips on getting the right life insurance policy.
Learning How to Get Life Insurance is Easy With Professional Help
If you are ready to start buying life insurance, the first thing you need to do is find the right insurance agent to help you out. Most dentists know very little about the insurance market, which is why hiring a professional is essential.
An experienced insurance agent will be able to weigh a number of different factors before offering suggestions on which life insurance policy you need to get. Not having enough life insurance coverage can lead to your family having financial hardships following your death.
Rather than compounding their grief by adding this hardship, your main goal needs to be having an adequate life insurance policy. Before using a particular insurance agent, you need to find out how much previous experience they have to offer.
Have the Right Information For Online Quotes
Most dentists don't have the free time needed to go into an insurance agent's office to discuss policy options. The best way to get information about what is out there is by getting some online quotes. Many of the larger insurance agencies will have online portals where you can find a lot of helpful information.
During the online quote phase of the life insurance policy selection process, you will have to fill out a number of forms. These forms will ask you questions regarding your physical health.
Before you go online to get these quotes, you need to take some time to weight and measure yourself. By doing this, you can get all of the information you need beforehand.
Simply guessing your height and weight can lead to problems in the long run. When you do finally go in for a life insurance physical, you want all of the numbers to match up.
Improving Your Health Can Be Helpful
Are you attempting to get the best rate on your new life insurance policy? The best way to do this is by improving your current health.
If you are a few pounds overweight or smoke cigarettes, you need to think about getting this under control. The better your health is, the easier it will be for you to get affordable premiums. Generally, the underwriters who draft these policies will weigh a number of health-related factors when assigning a rate to a client.
Having too many health ailments can make it very hard for you to get an affordable policy. Even if you have to wait a bit so you can lose weight, it will be worth it considering the money it can save you.
Going in and consulting with an insurance underwriter is a great way to figure out what improvements need to be made. Once you have this information, you can begin the process of getting healthy.
Consider Layering Your Life Insurance Policies
Purchasing more than one term policy at a time is a good idea. This process, known as layering, allows you to get policies to cover your family at the various stages of your life. Not only will this provide you with more coverage, it will allow you to avoid going over budget.
Layering a number of lower cost policies will provide you with more money in the long run. If you are unsure about how to properly perform policy layering, then you need to seek out the help of a reputable agent.
These professionals will be able to help you figure out how to structure your policies in the correct manner. With their assistance, you can rest assured that your family will be well taken care of in the event of your untimely death.
Age is Definitely a Factor
If you are fresh out of dental school, now is the time to get a life insurance policy. The longer you wait to get one of these policies, the harder you will find it to get the coverage you are after.
Typically, younger people are able to get better rates and higher amounts of life insurance coverage. If you plan on starting a family in the near future, you should go ahead and get a life insurance policy. Getting this policy before you have children will make your premiums less.
The last thing you want is to leave your family holding the bag financially speaking in the event of your death. Having an adequate life insurance policy will put you and your family at ease. Regardless of how much money you have to spend to get this policy, it will be worth it in the long run.
Getting a Life Insurance Medical Exam is Recommended
Are you having to decide between getting a life insurance policy with a health exam and one without? If so, your best course of action is to get the insurance policy that requires a health exam.
In most cases, policies that don't require a physical will cost more and provide less coverage. While it may be a bit of a hassle to get a medical exam, it is worth the time you invest.
The companies that don't require health exams will mitigate the risk they take on by charging higher premiums. These types of policies are usually a good idea for older people or individuals with health problems.
However, if you are a healthy young dentist there is no reason why you should not get a policy that requires a physical. By going in for this physical, you can get a better life insurance policy that costs less.
A Clean Driving Record is Essential
Did you realize that having a clean driving record can actually help to lower your life insurance premium rates? Rather than asking yourself questions like is life insurance necessary, you need to focus your energy on reducing costs.
Having a history of speeding tickets and accidents can affect the amount of money you have to pay for a life insurance policy. If you do have a few tickets on your record, you need to figure out how to get rid of them.
Many states allow drivers to get these marks off of their record by completing driving classes. While this means you may have to spend a few weekends at the local DMV, the time you spend taking these classes will pay off.
The only way to find out what factors affect the life insurance premium rate you will pay is by consulting with a knowledgeable agent. An experienced agent can give you a comprehensive breakdown of what factors they will consider when coming up with the rate you will pay.
Stop Participating in Dangerous Hobbies
If you regularly participate in dangerous activities like skydiving or motorcycle racing, you may need to quit. Most life insurance companies will view these activities as hazardous and may increase your life insurance premiums as a result.
While having hobbies is important and a great way to blow off some steam, you need to be careful. Reducing your participation in these dangerous activities can reduce the risk of injury and the amount of money you have to pay for a good life insurance policy.
Get a Better Understanding of Policy Riders
A life insurance rider is basically an add-on to your policy. These add-ons provide additional coverage should you become critically ill or disabled.
Paying more for these riders can be beneficial for you and your family. Researching all of the riders available to you is the only way to ensure the best ones are chosen.
Being Prepared Pays Off
Figuring out how to get life insurance is something you need to view as a priority. With the assistance of a professional, getting the right policy will be a breeze.
Are you looking for more information on how to run your dental practice? Our website is filled with informative blogs for dentists.