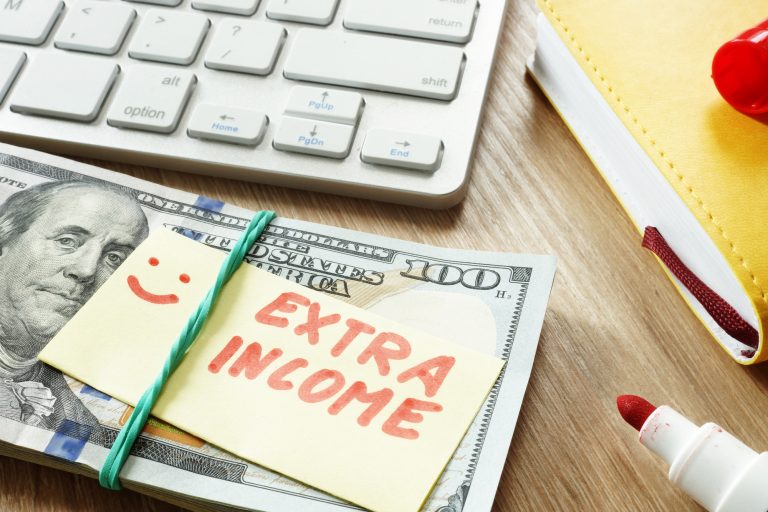 What would you do if you were able to make an extra $1000 each month?
Pay off student debt? Increase your savings? Boost your investments? Revamp your business? Save for vacation?
In the age of the internet, the options are endless. These days, it's easier than ever to make money off of side jobs. With online work, blogging, and money saving apps, there's no shortage of opportunities out there.
But everybody wants to make more money–and the competition can be fierce. If you really want to learn how to make an extra $1000 a month, you need to know how to hustle. More importantly, you need to know where to hustle.
Let's take a look at some resources that can help take your earning to the next level.
How to Make an Extra $1000 a Month
Everybody could use some extra money–especially if you're starting a new business, paying off debt, or saving for retirement.
Whether you're looking to pay off dental school loans or you just want to make a little extra cash outside of work, here are some ways you can learn how to earn money on the side.
1. Start a Blog
Blogging is affordable and easy to get started. Better yet, it's absolutely risk-free.
All you have to do is set up a website on a platform like WordPress and start posting away. You can share personal experiences, career advice, and more.
You could even start a dentistry blog based around your practice–posting articles that can better inform your potential customers about the basics of dental hygiene or career tips.
With enough time, energy, and patience, you could be making hundreds or even thousands of dollars each month through your blog–all from the luxury of your own home. You can make money through affiliate links, advertisements, and sponsorships, all of which can earn you money while you sleep.
2. Answer Surveys
Did you know that you can get paid just to answer surveys online?
There are a number of reputable companies out there looking for people to fill out surveys for cash. The payout usually isn't a lot–but the website is free to sign up and each survey takes between 5 and 30 minutes.
If you sign up for a few different websites and answer the surveys in your spare time, those dollars will quickly add up in your account.
Here are a few good survey companies to get you started:
A lot of these survey companies include weekly or monthly lottery games, where you can try your hand at extra earnings of up to $1,000. As long as you're an active survey participant over the age of 18, you can qualify for extra cash prizes.
Of course, you could always just try your hand at the real lottery. Read more here about how to enter (and your odds of winning).
3. Start Driving
The explosion of rideshare companies like Uber and Lyft have made it easier than ever for car owners to make some money in their spare time.
All you need is a few hours and a car with extra seats. Different states and cities have different rates, so your actual payments might vary. Either way, it's a good way to kill a few hours right after work and save some extra money.
You can also use your car to do some work for Amazon. The program Amazon Flex allows you to deliver packages to homes and businesses whenever you have the time.
If you have a car and some spare hours after work, these jobs will let you create your own schedule and manage your own earnings.
4. Try Pet Sitting
If you already love being around dogs, cats, and other animals, why not start charging people for it?
Lots of pet owners need somebody to watch their furry family members when they leave town. Whether it's just stopping by a few times a day to take care of them, midday dog walking, or overnight pet sitting, there are a lot of options for earning some money (all while hanging out with pets all day).
All it takes is a few clients for a couple days a month for that money to start coming in. Rates will depend on the pet owner, but they tend to be pretty generous. People want to invest in their pet's health and safety–so they're usually willing to pay top dollar.
5. Be an Online Tutor
If you have a bachelor's degree or more, you might be qualified to do online or in person tutoring. Depending on your area or specialty, you could tutor in English, math, science, or history.
If you live anywhere near a high school or college campus, try putting up flyers or list an advertisement on a school forum. If in-person tutoring isn't possible, you can do it from anywhere through an online tutoring service.
Rates will depend on the client and your level of qualification, but they're usually pretty high–from $30-50/hr and higher.
6. Go Mystery Shopping
Mystery shopping is a great way to get paid for stopping by businesses in your area. Basically, you're paid to pose as a real shopper and give a review of your experience there.
While not all companies participate, there are plenty of mystery shopper openings for retail and department stores, restaurants, hotels, and resorts.
You can sign up as a mystery shopper through legitimate companies like Intellishop or MarketForce and get started right away. The assignments pay decently and are an easy way to get money just by stopping by somewhere on your way home from work.
Invest in Your Future
With just a few extra minutes or hours each day, you can be on your way towards achieving new financial goals. There's no end to the different side hustles out there–all you have to do is find the jobs that work best for you and get started.
Knowing how to make an extra $1000 a month is only half the battle. Reaching your goal takes a lot of work and determination.
But if you keep up the hard work, you'll have that loan paid off or that retirement goal reached in no time.
Looking for tips to manage your finances? Check out our blog for more!