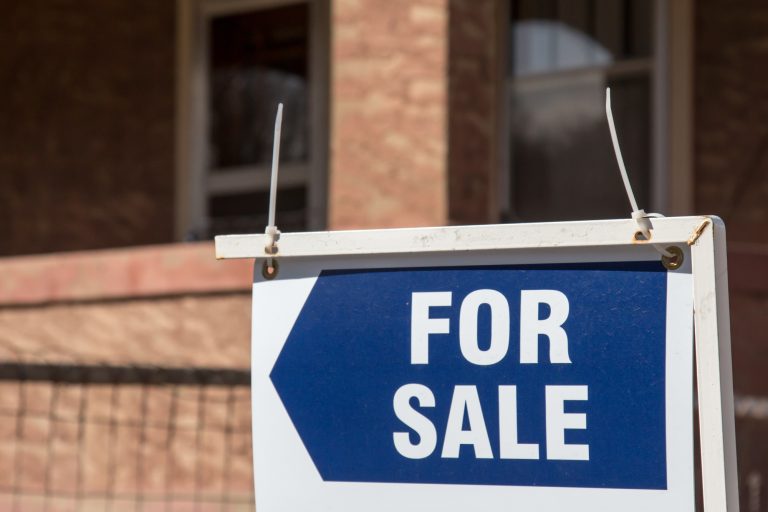 Selling a house is hard enough, but selling a commercial property can be even more complicated if you don't know what you're doing! It's rare for a dentist to stay in the same location forever, though.
At some point, you may want to relocate to another city or at least expand your business into a larger, more comfortable office. Or, you may reach the point of retirement and decide to sell your dental business altogether.
Either way, you should educate yourself on selling property before you do anything.
Here are 5 things you need to do when selling.
1. Get a Quote for the Property's Value
You don't know how much a property is really worth until you get it appraised.
This is the best way to get an accurate idea of how much you can sell your dental property for. It gives you a clear expectation of the kind of earnings you'll be able to make.
But, it can also lighten the blow of realizing you may sell your property for less than you bought it for. As bad as this news is, it's better to hear it from a professional before you put your property on the market than to overshoot your asking price and have trouble selling.
2. Don't Hesitate to Give Your Office an Upgrade
Even if you're given a fairly good value for your property, it's probably worth upgrading a few things to boost your asking price up even more. Take a look at the building's interior and exterior and identify what could be improved. Go through the appraisal you were given and figure out which upgrades would offer the most return for you.
You may find it worthwhile to give the building a new coat of paint or to amp up the curb appeal. There's also the opportunity to change the flooring of your dental office or to open up the layout a bit.
3. Decide What You Want to Do with the Equipment
As you're deciding on which building upgrades you want to invest in before you sell, consider what you want to do with everything inside the building. You can't guarantee that the next person who owns the property will also be a dentist.
This means you have to figure out what you're going to do with all your dental equipment. If you plan to continue your dental business in a new location, you may need to store the equipment for a while or figure out an agreement with the seller. After all, it's better to sell first then start buying than to buy a new property while you still have another to take care of.
If you're done with being a dentist altogether, sell your equipment and your property separately. This will make your property more appealing to potential buyers and it will help you get a good price on your equipment, too!
4. Research the State of the Market
Another thing you want to do before listing your property is research what similar properties in your area have been selling for. This gives you a more realistic selling expectation than an appraisal alone can do.
It helps you understand how much demand there is for commercial properties in your area. It also hints at how long your property may be on the market for, although there's never really a guarantee in the real estate world.
5. Find a Real Estate Agent
The final step to take before putting your dental office on the market is to find a real estate agent. You don't want to get into real estate marketing and negotiations on your own. You need to have someone by your side that's willing to offer you counsel and fight for your best interests.
A can't just hire any real estate agent, either. Take your time to find the right one. If you're not sure how to go about this, use the steps listed below.
Ask for Recommendations
Don't go into your search for an agent blind. Ask other dentists in your area if they've ever had to sell an office and talk to friends and family members about their residential selling experiences, too.
Someone is bound to lead you to the right agent, but first, you have to be willing to ask.
Read Reviews
The thing about getting recommendations for real estate professionals is that you're sure to get a lot of different names. Each one is worth looking into. Go online and research the kind of experience they have and pay close attention to the user reviews.
Reviews are where the best information about an agent can be found. They tell you everything from how easy they are to contact to how professional they are to whether or not they're willing to go above and beyond expectations.
Meet with Agents in Person
Just when you think you've found the perfect real estate agent, meet with a few of them to be sure. It's worth giving 2-3 agents your time.
Invite them to your dental practice and talk to them about the appraisal you were given. Share your desires and concerns about the selling process and ask them how they feel about the upgrades you're thinking about doing.
These conversations will give a feel for who you can really trust and who you see yourself working well with. That's the ideal agent for the job.
Here's something else you should know: a real estate agent isn't your only option for getting professional support to sell your property. You may actually want to work with a property wholesaler instead, which this site can tell you more about.
Selling Property Made Simple
Selling property – whether commercial or residential – really isn't as complicated as some people make it out to be. The trick is to do your research going into the process and to keep your wits about you until you close the sale.
Everything else will work itself out.
If you're thinking of selling a personal property in addition to your business property, these tips will help.