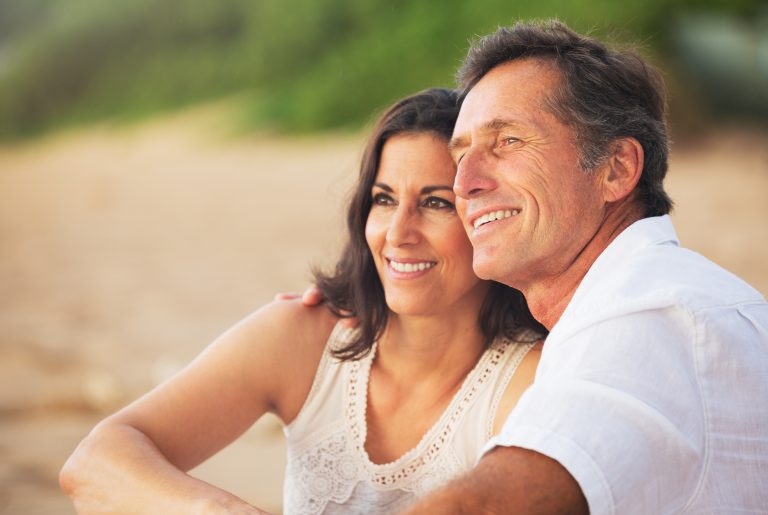 There's quite a bit of interest in investing in real estate right now. However, a question many ask is whether or not this is a smart strategy for those planning their retirement.
While there are quite a few investment opportunities out there to help you prepare for retirement, you have to figure out which one is right for you.
This is a difficult question. While investing in real estate for retirement has done well in the previous decade, there are still some risks associated with this.
As a result, you have to carefully consider whether or not this is the right investment for you, and if the answer is "yes," make sure you do it right.
Reasons Investing in Real Estate for Retirement is a Good Idea
There are several reasons that investing in real estate for retirement makes sense. Some of the more appealing reasons are listed here.
Diversification is Important
If you are saving for something in the future (i.e. retirement) having a diversified portfolio is important.
You invest in several stocks because if one investment falls, others (hopefully) don't follow suit. Investing in bonds is smart because they aren't as volatile as stocks, and usually move the opposite way.
By diversifying your portfolio by adding real estate to it, you reduce the risk of losing a large amount of money at once.
A Steady Flow of Cash
To begin with, you may not see much of this money. You have to cover mortgage payments. Then, you pay for things such as homeowner fees, taxes, and insurance. These expenses make up at least 25 percent of the rent you receive.
You also have to pay for maintenance of the property and gaps in residency. It's a good idea to put aside money from the rent you receive to create an emergency fund.
However, you should pay the mortgage off in 30 years, and by the time you retire. If you keep renting the home, you have a steady stream of expense-free income. Or, you could live in the home, or sell it.
Reasons Investing in Real Estate for Retirement May Not be a Great Idea for You
There are also several reasons that investing in real estate for retirement may not be the right option for you.
Surprises
There's no way to know when a serious plumbing issue is going to occur, or a leak in the roof is going to develop. These issues can be costly and completely unpredictable.
Being a Landlord is a lot of Hard Work
There is always the worry that you won't be able to find a quality tenant. Finding the right tenants, processing their applications and running a background check is all time-consuming. If you aren't up to the task, then this investment may not be right for you.
It's a Huge Commitment
You aren't tied to contributing to your mutual fund, IRA or 401(k). This isn't the case with a rental property. You have to pay the taxes and mortgage. If there's an issue, you have to fix it.
What to Know if You Decide to Take the Plunge
If you make the decision to invest in real estate for retirement, then there are certain things you need to know. Learn more about these things here.
Acquiring the Right Knowledge
Just like any other professional, if you want to be good at investing in real estate for retirement, you need to know what you're doing. One option to gain this knowledge is investing in seminars. However, with some lackluster options, this strategy is somewhat risky.
There are also several books on real estate investing, such as "Rich Dad, Poor Dad" by Robert Kiyosaki. These can provide much-needed insight into the real estate market and help you make more informed investment decisions.
Skills Needed for Investing in Real Estate for Retirement
There are several ways you can invest in real estate. Some choose to speculate and search for a piece of land to easily flip, or a house to remodel and quickly sell.
Others are searching for properties to produce more income. This includes residential homes you can rent, duplexes or apartments and commercial office space.
You have to consider your own skills to figure out how to go about this investment. If you have close ties to the city's development plan, then you may be able to find attractive investment opportunities. Also, if you have remodeling contacts, then you may be able to remodel properties at a lower price.
Develop Intuition for Investing
There are two well-known sayings about real estate. These include:
Location, location, location
Don't confuse intuition with enthusiasm
You need to know where to buy to make money. You also can't confuse your enthusiasm to get started with intuition. You have to be informed. You have to stay updated on trends and you have to know when it's time to exit.
In some cases, it's a good idea to work with the pros when it comes to making an investment (especially if you aren't completely confident in your intuition).
The same goes for others who have been in the industry for a while. By seeking guidance and advice from pros, you can develop a keener intuition of your own.
Is Investing in Real Estate for Retirement Right for You?
This is a question you have to answer for yourself after considering all the facts and information here. It can be complex but offers rewards if done correctly.
If you want more information on how to plan for retirement, and things to do once you reach this point, visit our blog. We are dedicated to bringing you advice and information that helps improve your life.