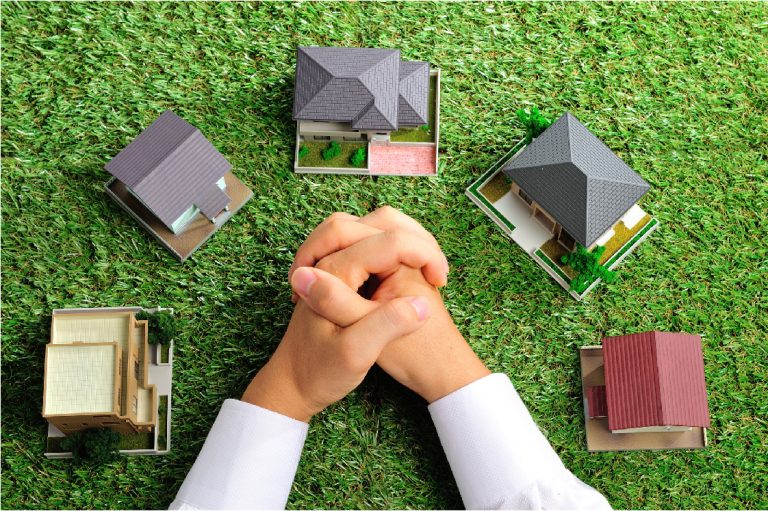 You've heard that investing in real estate is a great way to protect and build wealth, right?
There should be an amendment added to that statement. It's a great way to build wealth if done correctly. You don't want to go into the process blind, especially since you have a dental practice to maintain.
If your goal is making money with rental properties, there are a few things you should know first. While there's never a guarantee that your investment will net a strong return, following these tips will help you stack the odds in your favor.
Know Who You're Renting Too
As a property owner, you don't make money from empty houses. There is a sense of urgency to bring in new tenants because of lost income when someone moves out. The problem is that if you bring in a bad tenant, you'll lose more money in the long run.
If they go long enough without paying, you'll have to pay legal fees to have them evicted. Even worse, if they get upset about the eviction, they could trash your rental home, costing you thousands of dollars in repair.
Remember, one bad tenant can cost you six months of profit.
How do you stop this from happening? Do some homework on the people you rent to. Run background checks and call previous landlords for references. Make sure to find out their work history and verify their income.
Charge a security deposit too. Most landlords charge the new tenant first and last month's rent to move in, along with a pet deposit. This covers your losses if the tenant turns out to be a nightmare.
Know The Applicable Laws
Different states have various laws and rights for tenants and landlords.
Depending on what state you're in, you might find it difficult to evict a tenant, even if they refuse to pay their rent. New Jersey has some of the strictest laws for tenants rights.
In Florida, they have very specific laws that require the landlord to follow strict guidelines. Technicalities can cost you thousands of dollars there.
Before renting out a property, talk to a real estate lawyer. Tell them your situation and let them explain the rules that you'll need to follow. Have the lawyer draft all documents relating to your real estate ventures so that you're covered if a problem arises.
The lawyer is an extra expense, but even if you only avoid one mistake, it's an expense that pays for itself.
Set A Realistic Budget
A lot of new landlords have an idealistic vision in their head of what to expect. After all, they've always left places cleaned, so why wouldn't their tenants?
Unfortunately, this isn't the case in regards to real estate. When you rent out a property, it's safe to assume that there is going to be some damage. Even if it's not intentional, living in a house or apartment for a year causes wear and tear.
There's also general maintenance. Dishwashers, faucets, toilets, and water heaters break. Lawn care costs money. These expenses add up, and if you aren't prepared they can cause you serious problems.
Put back the deposit you charge into a savings account, along with an additional $2000. This should be enough for a maintenance budget once your first tenant moves in.
You'll also need to take insurance into account to protect your investment. Shop around to find the best product at a price-point you're comfortable with.
Don't Underestimate The Time It Takes To Manage Properties
The time you'll spend handling your rental properties might shock you at first. It's more than putting up a for rent sign and taking checks to the bank.
You have to fix problems, advertise, run background checks on tenants and more. You also have a dental practice to manage and maintain. If you underestimate the work one requires, both projects suffer.
You might need to consider hiring a property management company. They handle the day to day concerns so that you only have to focus on making money with rental properties. A professional company makes life easier for you and your tenants.
Look for a company with experience dealing with investors like yourself. Do they have a track record of success? Do they have a clear vision for the properties they manage? It's imperative that you ask these questions before hiring a company.
If you want to explore this option, you can get advice here and learn more about management companies.
Choose The Right Properties
You don't need to start out with million dollar homes in order to make money with rentals. If anything, you need to think smaller.
Think about the area where you live. Is it a blue-collar city like Evansville, Indiana or a white collar city like San Fransico? In a blue-collar city, you'll need to focus on properties that renters can afford.
Look in middle-class areas where there's a low amount of homeownership. These neighborhoods tend to be the sweet spot for rental investments. People tend to buy houses in upper-class areas, so having a rental there isn't going to be as profitable.
In a white-collar city, you can either find houses in the suburbs to rent out or apartments in the city. You don't want to price out renters, but you shouldn't charge rent so low that you aren't making a profit, either.
This is another area where a rental company can help you, at least for the first year of your venture. They know what pricing points work in certain areas and will tell you the best way to make a profit.
Manage Your Dental Office While Making Money With Rental Properties
When you begin your real estate venture, you'll have to balance your time between the office and your investment. The ADA is here to help you with both.
First, we offer discounts on services that apply to your office and property. Whether you need help with legal fees or debt management, we have the resources you need to navigate the rental property and dental industries.
If you aren't a member, sign up today! You'll have access to discounts, industry-leading research, and other benefits that make your life easier.