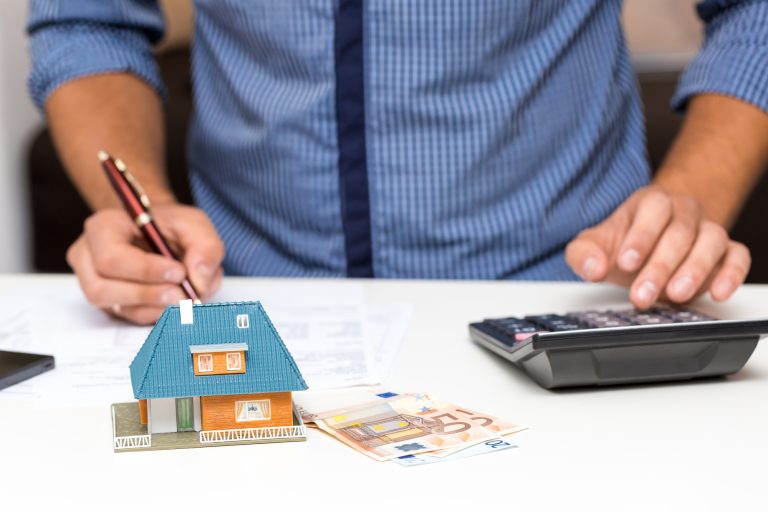 If you're a real estate investor, you may feel the time is right to sell your income property. After all, it is a seller's market.
In other words, the seller has the upper hand.
The real estate market is hot right now. There are more buyers than sellers. That means that property values are up but not overheated.
Taking advantage of this now means you won't get caught trying to offload a property when the bubble finally bursts.
But there are very important things to know when you're selling a rental property. We're going to go over everything from taxes to curb appeal below.
Tax Implications You Need to Know
There are three things to consider when it comes to financials. The biggest factor you need to know about is taxes.
No one likes talking about — or paying — taxes, but selling a rental property involves paying Uncle Sam. You're responsible for paying a capital gains tax after the sale.
A capital gains tax gets levied against profits made from the sale of an asset. And yes, this includes property.
Here's how it works. Say you bought the property five years ago for $100,000. Now, you're selling it for $200,000.
You'll pay a capital gains tax on the $100,000 profit you're pocketing. The tax rate varies on your total income level.
There's also the depreciation deduction which adds a level of difficulty to your specific tax situation. If you've claimed depreciation at all over the time you've owned the property, you now have to add that to your capital gains tax.
For example, if you've claimed a total of $50,000 depreciation over the last five years and received a tax break because of it, you now owe an extra $50,000.
While you can figure out how much you'll owe the government during tax time, it's best to hire a CPA to handle it.
Selling a Rental Property to an Investor
You need to decide if you're going to market the property to investors or homeowners. This decision affects how you prep the property. The way you advertise and market it will change, too.
While it is a seller's market, the timing may also change based on your decision. A good time for selling to investors may not be the best time for selling to a homeowner.
For help knowing when the time is right to sell your investment, read more about the different factors involved. You may think the timing is perfect or be unsure altogether.
Arm yourself with as much knowledge as possible!
Don't Put Too Much Time and Money into Upgrades
An investor, like yourself, isn't going to care about your upgrades. If they're experienced, they likely have their own contractors. They also have a certain clientele they're comfortable working with.
They may also want to expand the units. For instance, if you own a duplex with two large units, they may want to turn it into four smaller ones.
The bottom line is, they don't care about granite countertops or your kitchen upgrade. They want the best deal they can get. In most cases, this means buying a property as is.
Price Strategically and Justify the Income
You'll need to price your property high enough to make a profit and low enough to sell. But, you also need to make sure you can justify the passive income.
For pricing, check the area's MLS (market listing service) and CMA (comparative market analysis). This will help you get an idea of what like-properties in the area are on the market for. It will also tell you recent sales prices.
This allows you to base your price off the past, present, and future values in the area. But proving the income from the rental property is also to your advantage. This tells other investors how much they can stand to make off the property.
Make sure you've kept accurate records of your financials since owning the property. This includes maintenance records, rent receipts, and loan info if you financed it.
Marketing Efforts for Investors
Because you're not trying to attract people who will own the property, you need to focus your efforts on what other investors care about. You already know the answer is money!
Since you know they won't care about those granite countertops, focus on how much passive income the property nets. Include any pricey improvements you did make, though. This would include a new roof or HVAC system.
They may not care about a couple hundred bucks to re-tile the bathroom but they do care about thousands of dollars to replace a roof.
Selling a Rental Property to a Homeowner
If you think you'll get the most bang out of your buck selling to homeowners, it requires a little more work to get the deal done.
Why? Because they care about diff%erent features. Yes, like those granite countertops!
Here are some other tips that will help you sell to homeowners…
Hire a Realtor
You won't need to justify passive income with an owner-occupant for obvious reasons. But you do have to be smart about your pricing.
This is where a realtor comes in. They'll have access to the MLS and CMA and even if you do too, they'll be able to target the right buyer for your property.
They'll also host open houses, which is beneficial to making a quick sale. But, there's a small caveat to open houses…
What to Do About a Tenant
If you have a current tenant, this can get complicated. There are pros and cons to selling a rental property with someone living there.
The biggest pro is you aren't losing cash flow. If everything times out, you'll close right after their lease is up.
Something else that works to your benefit if you have a current tenant? You may have a built-in prospect. In other words, offer the property to your tenant!
Maybe they've lived there for years and are ready to buy. Maybe they love your property and don't want to move. You can set up a lease-to-own agreement which makes the transition smooth and effortless.
The downside to a lease-to-own is that you're still the title holder until they're ready to exercise their buy option.
There are downsides to having the tenant remain at the property while you try to sell. Not everyone is a dream tenant. Some can get vindictive that you're selling the property.
They can cause property damage and stop paying rent. They can badmouth you to potential buyers. They can also make up lies about your property's condition.
It's harder to show a property that's occupied, let alone an open house. There are many laws that protect tenants in these situations. If you don't follow them, you could end up in serious legal trouble.
You should base your decisions off to your relationship with your tenant.
Do Some Cosmetic Upgrades
It bears repeating: potential homeowners care about upgrades. Even if you've kept the property in pristine condition and stayed on top of all the maintenance, homeowners want more.
They want to see top-of-the-line fixtures in the bathroom. They want granite countertops.
They want new kitchen cabinets. They want a new HVAC system. They want upgraded floors.
You may not be willing or have the capital to perform a full-on remodel. But you should consider upgrades that add to the value of the home.
Improve Your Curb Appeal
According to a 2016 study, 99% of homeowners say curb appeal matters when buying a home.
You don't have to sink thousands of dollars into the exterior. There are plenty of easy steps you can take to ensure the property makes a good first impression.
One of the cheapest and easiest ways to improve curb appeal is painting the front door. A bold color can make a home stand out from other properties and give it a unique aesthetic.
Cleaning up the yard is as cheap as it gets! Pull the weeds, edge the walkways, and keep the lawn mowed. If you have a landscape contractor, pay them a little extra to ensure the front yard looks perfect during the selling process.
Market the Property Online
Your realtor will handle some of this for you, but it doesn't hurt to get creative with your online marketing. Your agent may only post photos to their own site so you should do some legwork yourself.
If you're an established investor, you'll likely have your own site, too. Post a video tour of the property and highlight its best features.
Talk about the neighborhood, schools, shopping, and local entertainment. If someone is relocating to your area, there's a lot of info they'll need to know. Plus, this helps you in local search results.
Key Takeaways for Selling a Rental Property
Whether you're selling a rental property to an investor or homeowner, there's a lot to know. The bottom line is, you want to get the most money out of the investment.
But, selling your rental property is a big step. You have to get the timing right but you also need to understand how much you'll owe the government in taxes.
That's why hiring a CPA and realtor is a smart choice. You have a busy practice to run and some things are better left to experienced professionals. This allows you to do what you do best — taking care of patients.
For more out of office articles, check out our blog!