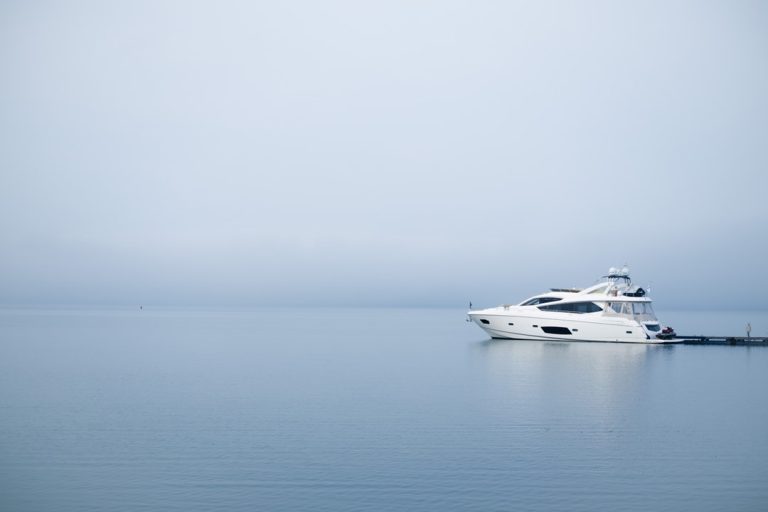 Have you been thinking about buying a yacht for a while now?
Whether you want something small to start off with or a gigantic superyacht, you'll likely end up paying millions, if not tens of millions, of dollars for the right to own a yacht. So it's clearly not an investment you should take lightly.
Before you plop down a big pile of money on a yacht, there are a bunch of different factors you'll want to consider. It'll allow you to pick out the right yacht for the right price when you finally pull the trigger on it.
Here are 9 tips that'll come in handy when you're in the process of buying a yacht.
1. Figure Out a Budget for Your Yacht
The first thing you're going to want to do before you start shopping around for yachts is come up with a budget for your new boat.
If you don't have a clear budget in place, it's going to be far too easy for you to fall in love with a yacht that's out of your price range. You might even get in over your head and buy something you can't actually afford.
Sit down and crunch the numbers so you can figure out exactly how much you can afford to spend on a yacht. Come up with a firm number that will allow you to narrow down your search and stay within your budget.
Don't forget to factor in all the additional service and maintenance charges that will pop up once you own a yacht, too. You'll be required to pay for gas, docking, boat repairs, and more.
In some cases, the service and maintenance charges could cost hundreds of thousands of dollars every year. Don't buy a boat without considering where that money is going to come from.
2. Think About If You Want a New or Used Yacht
Buying a yacht is a lot like buying a car. You'll be able to choose from new or used yachts, based on your preference.
Purchasing a new yacht will obviously allow you to get your hands on something that's never been owned by anyone else. It'll also likely be jampacked with all the latest yacht technology.
But buying a used yacht has its advantages, too. While you'll be purchasing a yacht that someone already owned before you, it'll save you quite a bit of money. And there's a good chance that it'll still be jampacked with all the latest technology since most yacht owners like to keep their boats updated.
Think about if you want a new or used yacht. This will help you narrow down your yacht search even more.
3. Consider How Big You Need Your Yacht to Be
Yachts come in all different shapes and sizes these days. You can find yachts that are as small (er, "small") as 35 feet long and as big as several hundred feet long. In fact, the world's biggest superyacht is almost 600 feet long.
You probably don't need a yacht that's that big. But size will be something to consider when buying a boat.
If your plan is to spend most of your time sailing with just you and your spouse, a yacht that's on the smaller side might do the trick. However, if you have a large family and want to make sure you can bring everyone along on vacations on your yacht, something bigger might work better.
Just keep in mind that the bigger your yacht is, the more money it's going to cost to maintain it over time. So don't bite off more than you can chew and buy something that's too big for your needs.
4. List the Activities You're Going to Do on Your Yacht
Once you get your yacht into the water, what are you going to do on it?
Is your plan to:
Sunbathe on it?
Party on it?
Jump off it?
Sail on it?
Vacation on it?
There are so many fun activities that you can do on a yacht when you own it. This website breaks down all of the possibilities.
Try and put together a list of the things you want to be able to do on your boat. The list should include each and everything that you might want to do with your yacht.
It'll help you look for a yacht that can meet your demands and allow you to partake in the kinds of activities that interest you most.
5. Consider What Kind of Equipment You Want on Your Yacht
You would be absolutely amazed by the things that they can put on a yacht these days. Some of the superyachts, in particular, have big water slides, nightclubs, and more squeezed onto them.
You probably won't want anything that outrageous on your yacht. But there is a lot of different equipment that you might want to have on your yacht when you take it out. You can turn it into your own personal traveling man cave.
Some of the necessary equipment might include:
Refrigerator
Grill
Oven
Washer and dryer
Heating and cooling system
Satellite TV
Surround sound system
And more
After you buy a yacht, you can put just about anything on it. But when you're already paying millions for one, you might not want to have to pay anything else to install new equipment on it.
By coming up with must-have equipment for your yacht, you can search for a boat that already has that equipment installed on it.
6. Check Out Yachts at a Boat Show
At this point, you should have a pretty good idea of what you want out of your yacht. You should know how much you can afford to pay for it, how big it needs to be, and what it will have on it.
It's time to start looking at some yachts!
It's a great idea to get started by checking out different yachts at a boat show. Even if you've decided you want a used boat, you can see what's available out there and get a better idea of how much boats will cost.
Boat shows will offer you the perfect opportunity to walk around in yachts and see all they have to offer. You can also ask as many questions as you want about yachts without feeling pressured to buy one.
See if there are any boat shows coming up in your area that you can attend.
7. Read Reviews About Yachts Online
If you can't find a boat show in your area, using the internet to your advantage when shopping for yachts is the next best thing.
The internet will allow you to research different yachts and see what they have to offer. You can also take virtual tours of them and scroll through all their features.
Maybe best of all, you can even read reviews about yachts from those who have purchased them in the past. Granted, you're not going to find as many reviews for yachts online as you would for, say, vacuum cleaners.
But if you have one specific yacht in mind, you can probably track down at least a few reliable reviews that'll let you know what other people liked and didn't like about it.
8. Attempt to Test Drive a Yacht You Like
There are some yacht manufacturers that don't allow people to take their creations for test drives, which are better known as sea trials in the industry.
It's not hard to understand why. It costs a lot of money to get a yacht out on the water.
But it never hurts to ask! If you have your heart set on a yacht and you want to see it in action before buying it, try to arrange a sea trial. It's the only surefire way to see if a yacht is right for you.
Be prepared to potentially pay for the sea trial to take place. It's a small price to pay for the peace of mind that comes along with taking a yacht out for a spin.
9. Negotiate the Best Possible Price for a Yacht
At the end of all this, you should have a decent idea of which yacht you ultimately want to buy.
If you don't, go back to the beginning and start over. The last thing you want to do is settle on a boat that you don't 100 percent love.
But if you have found the yacht of your dreams, it'll be time to get down to business. Attempt to negotiate the price down as much as you can to score a great deal.
It's usually a little easier to negotiate for a used yacht as opposed to a new one. But there should be some wiggle room for both if you're willing to play hardball with a seller.
Buying a Yacht Should Be a Fun Experience
You've worked hard to put yourself into a position to even think about buying a yacht. So make sure you enjoy the process of doing it.
Before you buy a yacht, look around at all the possibilities and picture yourself spending your days on different yachts. Don't stop until you find the one that you can't picture yourself without.
Read our blog for more tips on enjoying the finer things in life.