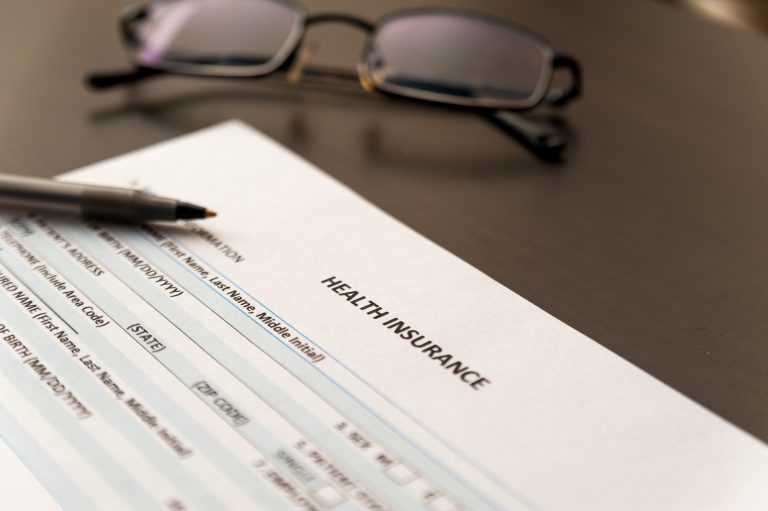 As a healthcare professional, you should understand the importance of having good health insurance for both you and your family.
But when it comes to choosing the best health insurance plan for your needs, sifting through the options can be a laborious, time-consuming task.
There's so much to consider. But ultimately, a range of different factors will determine which plan you end up choosing for you and your family.
The best way to go about choosing health insurance is detailing the type of cover you need as well as cover comparison.
So if you're looking for tips on how to choose the best insurance plan for your needs, this blog should help!
Top Tips on Choosing Health Insurance
It's important to remember that you shouldn't rush the process of choosing the best healthcare cover for you and your family.
As a dentist, your time may be limited, but if anyone should know the importance of decent health insurance, it's you.
This is where you'll have to make time to do your homework and make the best decision to suit your family's needs.
Ultimately, you want to avoid being burdened with an excessive healthcare plan and high monthly premiums.
But you also shouldn't skimp on insurance coverage and come up short when you're in need of decent healthcare the most.
With this in mind, here are a few pointers on how to choose a health plan, just right for you:
1. Consider Your Location
The reality of the healthcare system in the United States is that the range of coverage on offer is limited to your geographical location.
Basically, depending on where you live your medical insurance options may be limited.
Generally, the larger the city you live in, the more varied your insurance options will be. The smaller the city, the more limited your options.
If you live in a more rural, smaller community, you may be faced with the choice of just one or two healthcare providers.
The Affordable Care Act (ACA) has made attempts to encourage more competition in smaller towns across the U.S., but for now, your options may still be limited.
While this may seem like a negative thing, this is not always the case. It can help to narrow down your choices, instead of being overwhelmed by choice.
2. Consider Your Budget
This is obviously going to be one of your major deciding factors when it comes to choosing a healthcare plan.
It's important to be realistic about what you can afford to pay month-to-month, including out-of-pocket costs which aren't covered by the insurance plan.
While purchasing a platinum level plan may seem appealing, will you really use all the benefits included in it? Make sure to choose a plan that covers your needs within your budget.
Remember that the plan should include local doctor visits within your network, especially if you have children.
3. Consider the Coverage You Need
The type of coverage you need depends largely on your medical history and whether you have one or more children.
You will also need to consider your medical preferences and opinions and which doctor network you'd prefer having access to in your area.
Just some of the key considerations your insurance should cover may include:
Do you or a family member suffer from a chronic condition which needs to be covered?
Is your primary care physician included in the plan's doctor network?
Are prescription medications that you or a family member take covered by the plan?
What is the size of the network and do you feel comfortable with the medical professionals included in it?
Consider what the deductible amount is before your health insurance coverage kicks in
Are your out-of-pocket expenses limited?
Does the plan include preventive care?
To make things easier, draw up a list of the absolute must-haves to be covered by your insurance plan. This way you can easily compare your list to the different plans you're considering.
4. Compare Different Plans and Benefits
When sifting through medical insurance plans you'll come across a range of acronyms that may only confuse and confound you.
The most common of these may include HMOs, EPOs, and POS plans. Each of these plans has their own set of benefits, doctor network, and out-of-pocket costs.
HMO: Health Maintenance Organization and is best suited if you want lower out-of-pocket costs
PPO: Preferred Provider Organization offers more provider options and no required doctor referrals
EPO: Exclusive Provider Organization is ideal if you want both lower out-of-pocket expenses and no required referrals
POS: Point of Service Plan is perfect if you're looking for more provider options
While looking over each of these plans, make sure to research their lists of benefits. Don't overlook the summary of costs and medical professionals included in their network either.
A breakdown of each plan should include a list of doctors and clinics available to you in your area.
In order to further narrows things down, refer back to each plan's summary of benefits to see which covers a wider range of benefits.
Some plans may include better coverage for emergency care, while others may include better coverage for maternity services, etc.
If you have questions or doubts, you can always call a customer service line at a specific insurer and they should answer these queries for you.
There are also helpful online portals to help you compare insurance quotes so you know you're making the best decision.
Some questions you want to consider asking a customer service representative:
I am on a chronic medication, how is this medication covered by this plan?
Which medications for which diseases are covered by this plan?
Do you cover maternity services and to what extent?
Do you offer international health insurance while traveling abroad?
This step is important in highlighting which plan is better suited to you and your family's specific needs.
5. Draw up a Checklist
In order to speed up the process of choosing the best insurance provider, without skimping on important details, refer to this checklist:
Visit a health insurance marketplace and view each plan and its benefits, side by side
Make a decision on which plan and its coverage options would best suit your family's needs and your budget
Eliminate plans which don't include your family physician or local doctors you trust in the provider network
Determine whether your budget is better suited to higher premiums or lower premiums and increased out-of-pocket costs
Ensure your plan will cover necessary care such as chronic medications and specialist visits
We recommend referring back to this simple checklist when in doubt about choosing the best health insurance provider for your need.
Looking to Advertise Your Services?
By joining ADA Marketplace, you have access to an exclusive audience of ADA members who are looking for your specific services.
Targetted at dental professionals, this is the ideal platform to advertise a dental practice, search for advice on choosing health insurance and more.
Looking to advertise? Contact us today!