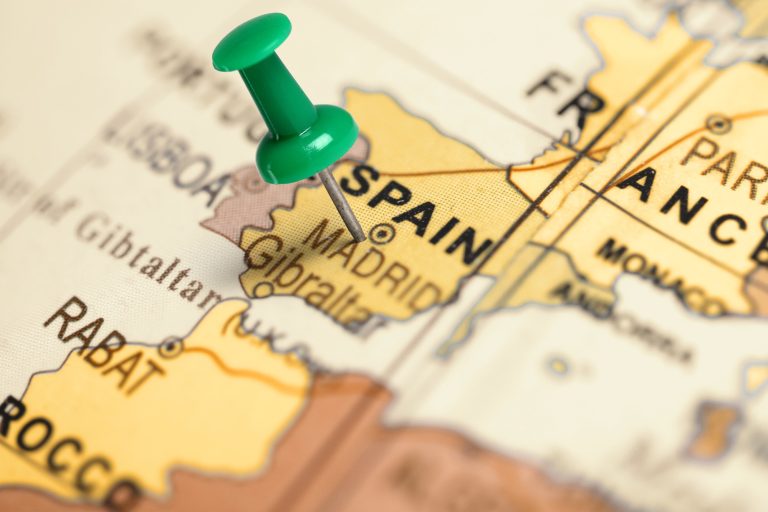 Sometimes a career in dentistry can start to feel like pulling teeth. You may be looking forward to spending your time overlooking the Mediterranean Sea from a coastal town in Spain.
A move to Spain can offer a dramatic change of scenery and a change of pace. Retirement is a time to be enjoyed with the people you care about most.
If you're planning for retirement and deciding where to go after your dentistry career, read on to find out why you should consider retiring in Spain. From the cost of living to the cultural amenities, it would be difficult for Spain to disappoint.
1. Affordability
If you are considering a move to Spain, you don't want to be working. This is good news since you are a retiring dentist. Following the economic downturn in 2008, jobs disappeared, and business owners have struggled.
However, real estate prices remain lower than their high in 2007, and the US dollar can hold its own against the Euro (at least for now).
If you've made some wise investments over the years and have a substantial retirement fund, you should be set. You will need an estimated $20,000-$25,000 a year to retire comfortably in Spain.
While coastal properties are the most popular destination for retired expats, you may be able to find cheaper living in cities like Cordoba or Grenada. You won't have to sacrifice culture and history.
2. Learn the Language!
One of the most exciting aspects of living in a foreign country is the opportunity to learn a new language. Sure, learning a language gets more difficult with age, but this is an opportunity for you to do new things!
Push yourself a little beyond your comfort zone. Drink some Spanish wine with new friends.
You will get much more out of your retirement experience if you are willing to learn the language. It will open up new worlds of opportunity for you.
Spanish is a romance language. Throw a little romance into your new way of life.
3. Slow Down by Retiring in Spain
American life can be really fast, especially compared to a lot of other countries. When you first begin to settle into your new Spanish life, you may notice a dramatic shift.
You may feel like rushing is futile, and you may get frustrated with the slowness of those around you.
Once you stop and smell the roses, you may find something you've been missing your whole life. Sit down and enjoy a nice, long lunch with your closest friends.
You may find the true meaning of The Hare and the Tortoise.
4. The Beaches
Speaking of slowing down, coastal regions are a great place to take a step back and slow down a bit. Spain has one of the longest Mediterranean coastlines, making it a prime destination.
Grab a good book and lay out a towel. The hot summer months may call you to the sea.
At night, you can enjoy a nice meal and a glass of wine as you look out over the sea.
In addition to the many beautiful beaches, you can also explore some of the ancient towns that speckle the coastline. Whether you want to lay out on the beach and enjoy the sun or take a nice stroll with your partner, the Mediterranean coast will leave you in awe.
5. The Flavorful Foods of the Mediterranean
Don't be quick to confuse Spanish food and Mexican food. If you're coming from the United States, you may be used to tacos and burritos, but the food in Spain is a whole new beast.
The Mediterranean offers magnificent olive oils, seafood, tomatoes, and more. All of these combine to bring unforgettable meals to your table.
Spanish food is about utilizing the best local produce to cook up some of the best food you'll ever try. While Spain isn't big on spicy food, it is big on spices. This means flavorful dishes you can't forget.
With the convenience of the Mediterranean, you can pick up fresh seafood from any local food market. You can go beyond paella and cook up some creations of your own.
6. The Weather
In the summer, temperatures can rest around 100 F (40?C). This means great weather for relaxing by the pool or by the beach.
In the winter, temperatures rarely drop below freezing. If you're coming from an area of the U.S. that sees harsh, unrelenting winters, a winter in Spain will be a cake walk.
If you do have the itching for snow, though, you can head up to the mountains. There you can enjoy popular winter activities, like skiing and sledding.
Milder winter temperatures mean less time trapped inside. With the mountains nearby, you can still enjoy the pleasures of watching the snow fall if you please.
7. Investing in Spanish Real Estate
With housing prices down, buying property in Spain is far more affordable than in the US. Although you will be retiring, you can still reap the benefits of a good investment.
For example, if you buy an off-plan property in Spain, you may be able to acquire equity before you even move in. You will also be able to customize your home in advance of your move. It will be ready for your arrival.
There are, of course, risks involved in any investment. You can read more here about investing in real estate before you make the decision.
What to Do After a Career in Dentistry
You've put a lot of hard work into your practice. It's time for you to slow down and start thinking about how you want to spend the rest of your life after retirement.
The world is full of new and exciting opportunities, but few compare to the life in Spain.
From the city life in Madrid to the sea, you may find that retiring in Spain is the best option for you. If you are interested in finding out more about how to make the most of your dentistry career, visit our blog.