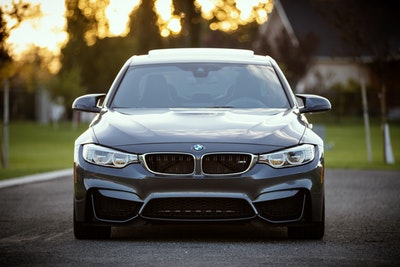 You don't always find drool on the floor, but when you do, we'd bet it's from looking at beautiful cars, not from your dental patients. When you've had a hard day at work, dreaming about owning a nicer car can help take the edge off.
Why not embrace your sophisticated side?
If driving stunning luxury sedans is on your bucket list, you have to check these out. We made a list of 13 must-drive cars, and every one of them is worth your while.
13. Infiniti Q70
As far as luxury import cars go, this vehicle is a joy to drive, and it has great acceleration. While some say it the classic design needs an update, we like the powerful engine and reliability. The Japanese line is Nissan's luxury line, and the Infiniti certainly belongs.
This spiffy sedan starts at $50,300 and goes up from there if you want the V-8 model or the hybrid.
12. Porsche Panamera
The ride does not disappoint in this oddball of a vehicle. The German automaker is known for making everything more expensive if they can, and this car is no different. All the add-ons are available, including two hybrid options.
If the top speed of 190 mph isn't enough to convince you to take another look at this car, focus on the practical side. The hatchback allows for plenty of usefulness, not just playfulness.
Every option comes with an 8-speed automatic transmission, and this model certainly hits the mark for luxury and comfort. You can find this car starting at $85,000.
11. Tesla Model S
Of all the luxury cars of 2018, this one doesn't quite meet the lavish standard that the others set. But the minimalist interior doesn't matter when you have a car that's free to use. Its sophisticated infotainment system is definitely up to snuff, and the deft handling is worth the price tag.
Starting at $68,000, the full package with an acceleration of 0-60 in 3 seconds comes at a more expensive $134,500.
You have options to add the safety package in, although the autopilot feature that Tesla has made famous is taking a little longer to become available. Soon even that will be an available choice, giving you little reason to look elsewhere for a luxury sedan.
10. Genesis G90
This Korean vehicle comes with little criticism, despite its status as a new kid on the block. We still think it's near the top to win best luxury sedan.
This high-class vehicle starts at $68,350, but it may be worth the price tag for the high safety ratings and a comfortable ride. You'll feel like you're riding in first class on an airplane.
While there aren't very many options to choose from, that's because they all come standard. You won't find much lacking in this vehicle, including ergonomic seats evaluated by spine specialists.
You can, however, choose from a V-6 or a V-8 engine, along with rear-wheel drive or all-wheel drive options on each. Whatever you choose, this vehicle is a beauty.
9. Buick Regal Sportback
Nearly as sexy as their Cascada convertible, the Regal Sportback is one of the best luxury vehicles of 2018. Its innovative safety features to help you avoid collisions, while you command the vehicle in comfort.
Starting at $25,070 this is one of the most affordable of the luxury cars on our list. But its 9-speed automatic front-wheel drive (or 8-speed if you get the all-wheel-drive model) belongs with the others on this list for sure. The hatchback is so well-hidden, we'll count it as a sedan.
If you're looking for something sporty like the Regal or the Cascada in a similar price range, why not check out the Chevy Camaro? Check out RPI Designs' Camaro guide for more info.
8. BMW 5 Series
Speaking of hatchbacks, the BMW 5 Series retired their Gran Turismo hatchback option. Still, the athletic handling of the sedan is hard to beat. The technology is hard to compete with, too, including a touchscreen and steering wheel buttons, as well as buttons on the console and in between the seats.
This sedan is the ultimate in reliability and safety, achieving nearly perfect scores in both areas. The seats are spacious, too, with a trunk that matches the cabin for roominess. This car starts at $52,650.
7. Jaguar XF
If we could pick the F-Type we would, but since we're talking sedans, the XF is definitely a worthy contender. It has a roomy cabin and great fuel economy (up to 42 mpg highway!). The safety gear is extensive, too.
If you're worried about price, the 2018 model comes with new more economical base trim than in 2017. The 5-seater vehicle will still be expensive, but the luxury is worth it in this sedan. You can find this car starting around $48,000.
6. Lexus GS Hybrid
If you're looking for an illustrious vehicle that's fun to drive, look no further. The Lexus GS Hybrid has faster acceleration and more horsepower than its gas-powered sister vehicle.
With rear-wheel drive, the quiet and comfort in the cabin are worth the price tag. This luxury sedan starts at $63,635. Its dynamic styling will impress you and invite you to ride again and again.
5. Mercedes-Benz E-Class
This luxury sedan is one of the finest on our list. Mercedes boasts that its E-Class can see around corners where the driver can't, bringing updates about road conditions ahead. It also protects your eardrums in a crash, and its seats inflate to bolster you in a crash.
Besides the added safety features, you can drive aggressively without noticing it on the inside. That's because the E-class keeps the ride smooth, and the space in the trunk, without compromising performance.
The sedan starts at $52,950, but we're sure you'll want the added horsepower and torque of the E400 4MATIC, which runs $58,900.
4. Cadillac CTS
This premium luxury sedan is in its third generation styling. While the base model is a 4 cylinder, the next two options come with a V-6 (we recommend those). We put it near the top of our luxury sedan list because of its great crash test ratings and smooth handling.
If you are looking for great driving along with your fabulous infotainment system (hello, onboard WiFi hotspot), this is the car for you. The 2018 model has extra USB ports and a heated steering wheel that turns itself on. If you're looking for a sport-luxury car, this is it. It starts around $44,000.
3. Audi A6
One of the best available executive cars is the stylish Audi A6. The 2018 model is part of the fifth generation of this vehicle, and we can't get enough of the snazzy interior. If you're looking for a nice vehicle that gets the job done, definitely consider the Audi A6.
Like the Cadillac CTS (above), the base model comes with a 4 cylinder, but we recommend upgrading to a V-6. The view through the windshield from the interior is just as beautiful as the exterior, in our opinion. This luxury sedan starts around $49,000.
2. Lincoln MKZ
If you're springing for this baby, we highly recommend adding on the fully-retractable panoramic glass roof. Not only does it make you feel elite but it's also a wider opening than most other sedans of its class.
The MKZ's top speed is 150 mph, and there is a hybrid option. Starting around $36,500, the car is roomy enough for a few friends, and you won't be embarrassed to carry passengers with you.
1. Best of the Luxury Sedans
Ultimately, we chose the Bentley Mulsanne as the pinnacle of refinement in luxury sedans. Along with the pretension comes with 25 color choices and many interior options as well.
While the Bentley Bentayga and the Continental have W-12 engines (lately four rows of three cylinders, basically two V-6 engine blocks side by side), the Mulsanne comes with a V-8. For the exorbitant price of around $340,000 (starting price), you get a vehicle with hand-crafted interior leather pieces and carefully matched wood pieces.
We fell for the exclusive nature of this vehicle, and if there is any better luxury sedan, we'd like to see it.
Ready to Buy
Based on handling, exterior and interior styling, and plenty of extra add-ons, we've created this list of beautiful cars. No matter which price range you've got, they all bring something to the table that you've come to expect in luxury line cars.
So which of these luxury sedans will you choose to drive tomorrow? Between the Bentley Mulsanne, the Jaguar XF, and the Porsche Panamera, we know you'll have a tough time deciding.
For more ideas about anything related to your dental practice, including how to spend those dollars, visit our blog.