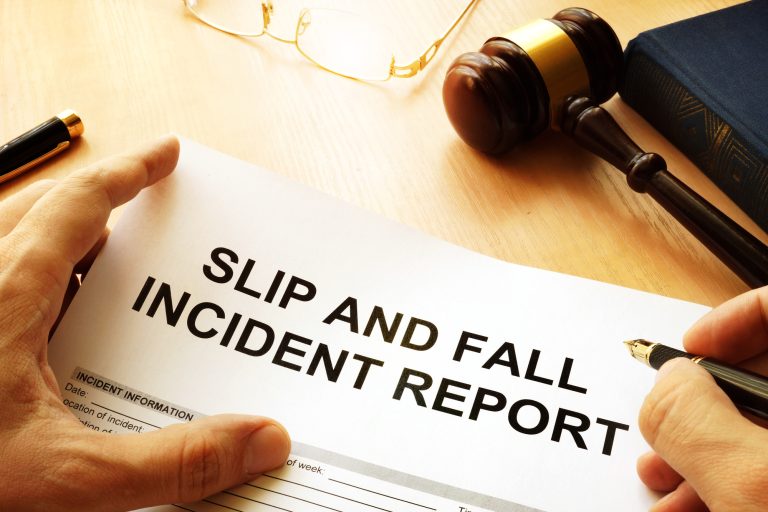 When an employee has a slip and fall accident, it will cost you. But do you know how much?
Injuries in the workplace are no joke, and they can happen to anyone. Even in a slow-paced environment, people fall. It happens to us all at some point in life, and if it happens at work, there are some things you need to know.
In fact, 35% of accidents in the workplace can be credited to slip and fall accidents. So if you run a business, it's important to know that more than 1 out of every 3 accidents, statistically, will be employees falling down.
In this guide, we'll look at the actual cost of an employee slipping and falling at work. Here, you can learn more about the other ADA websites available.
The Cause Of Slip And Fall Accidents
Employees may trip and fall, but why? The most common cause is a slippery or unsafe floor surface, which accounts for 55% of all of these kinds of injuries.
Whether those slippery floors are due to contamination, fluids spilling, oil spills, or otherwise, it really depends on the line of work and type of facility you are working in. But when 1 in 2 injuries are the result of a bad floor surface, and this is the most common injury on the job, you can see the benefit of investing in good flooring.
There are obvious benefits to having a slip-resistant floor in your work facility. Here's where you can learn more.
Efficiency In The Workplace
Is there another factor at play that's causing people to suffer a fall accident? Perhaps. The best businesses demand efficiency, and so it's commonplace for employees to be working hard. When people work hard, they sometimes focus so much on the task at hand that injuries can result.
Perhaps also take into account the cost of how you run your business if injuries are a problem. Is the culture conducive to losing focus on safety? After all, it will hurt your bottom line if it is, and nullify any additional income that your efficiency efforts have created.
What Will It Cost You?
Compensation for injuries in the workplace is estimated to be about $70 billion annually, according to the National Safety Council. Wow, that's a high number.
It is estimated that a trip and fall injury will cost about $20,000. This is not the only cost, however. The average employee suffering from slip and fall cases also misses, on average, about 38 days of work. If those numbers are staggering to you, they should be. It might be time to consider how you could make your workplace safer.
Slip And Fall Injuries- Wrap-Up
The numbers on slip and fall injuries are staggering, sure. Hopefully, it is a good wakeup call for you and sobering enough to hold it as an important component of your workplace.
The good news is that the solution for preventing injuries is also available. Having good, slip-resistant floors is a proven way to decrease trip and fall accidents.
You can check out all of our ADA websites here to learn more statistics about workplace injuries.