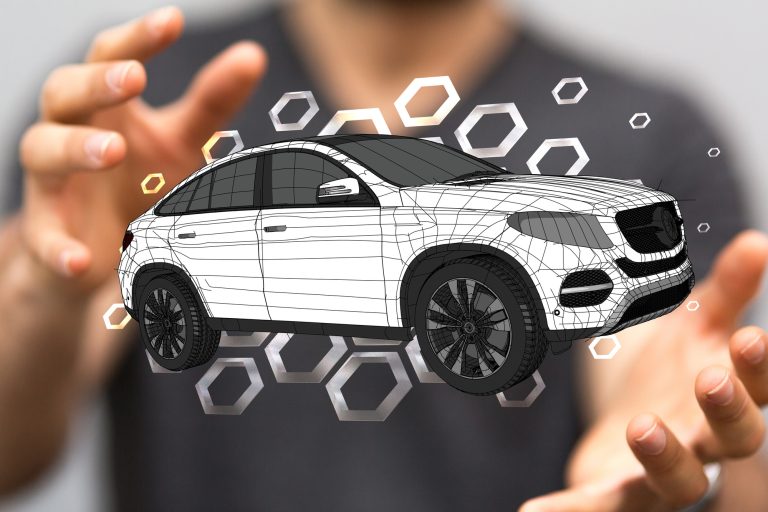 The average U.S. dentist makes somewhere in the neighborhood of $150,000 per year. Those dentists working in states like Delaware, North Dakota, Alaska, North Carolina, and New Hampshire often make considerably more than that.
That means that most dentists can afford to splurge on a luxury car every so often. They have the funds to pay for luxury rides when they have a successful dental practice in place.
But you should know that there are also certain car upgrades you can do to your existing vehicle if you don't feel like breaking the bank to buy a new one. From relatively minor upgrades on the exterior of your car to major upgrades under the hood, there are simple ways to breathe new life into an older car.
Check out 10 upgrades you can make to your current car to make it feel like new again.
1. A Custom Paint Job
More often than not, the first thing people are going to notice about your car is the color of it. So if the color is faded or simply not all that attractive or noteworthy, you should consider changing that with a custom paint job.
The average custom paint job will typically cost you somewhere between $400 and $875. But if you want to go all out, something extra special will usually cost a couple thousand dollars.
A custom paint job will make your car stand out in the crowd. It'll also make your old car look like a brand new luxury car within a matter of just a few days.
2. Replace Old Tires
Performing a custom paint job is one of the car upgrades you can do to enhance the appearance of your vehicle. But it's not the only one you should think about doing.
Another good way to freshen up the outside of your car is by replacing the old tires you have on it. When you invest in new tires, they'll bring your old car up to speed and make it look newer.
Additionally, new tires will provide better handling and performance when you're pushing your car to the limit. It'll feel like you're driving a new car the moment you get behind the wheel.
3. Install New Brakes
Buying new brakes might not add the kind of sizzle to your car that a new paint job or new tires will add. But new brakes will make it a lot easier for you to drive your vehicle, especially if you're the type of person who likes to put the pedal to the metal.
New brakes will make it significantly easier to handle all the curves and turns that roads throw at you. You won't have any trouble getting around them when you have new brakes that are responsive and designed to deliver top-tier performance.
4. Put in LED Headlights
Americans only do about 25 percent of their total driving at night. Yet, more than 50 percent of traffic-related deaths occur once the sun goes down.
Do you have a hard time seeing the road when you're driving around at night? The brightest LED headlights can solve this problem for you by making it a whole lot easier to see after dark.
5. Reupholster Seats
Have the seats inside your vehicle seen better days? Whether they're currently covered in cloth or leather, you can have them reupholstered to dramatically improve the interior of your car.
Reupholstered seats will do more than just improve the appearance of your interior, too. They'll also make your car smell fresher, and depending on what type of material you choose, they might make your car easier to clean as well.
6. Replace Old Carpeting
From dirt and dust to bacteria and mucus (yuck!), you probably don't want to know what's inside of the carpeting in your car right now. Over the course of several years, all types of stuff can build up in vehicle carpeting, even when you make an effort to clean it.
Fortunately, you can rip out your old carpeting and replace it with new carpeting to make it fresh again. Whether you go with a new color carpeting or the same color carpeting you had before, it'll make a big difference in the look and feel of your interior.
7. Hook up Backup Camera
Studies have shown that backup cameras make cars safer to drive. It's why just about every car manufacturer today produces cars that come with backup cameras standard.
But if you don't have one in your old car, don't worry. It's easy enough to have one installed so that you can start enjoying the safety benefits of it. A backup camera will reduce the number of blind spots in your vehicle and lower the chances of you hitting anything or anyone when backing up your car.
8. Upgrade Old Technology
Are you still riding around in a car with an old AM/FM radio in it?
If you're happy with this setup, there's nothing wrong with it. But it's never been easier or more affordable to install an infotainment system in your car that'll provide you with everything from navigation and Bluetooth connectivity to satellite radio and even hands-free text messaging.
While you're at it, you can also upgrade your old car speakers so that they can handle your music, your incoming phone calls, and your navigation commands.
9. Invest in Remote Start
If you live in a place that gets very cold during the wintertime, there's almost nothing worse than being forced to run out in subzero temperatures every morning to start your car. Leaving your car running when you're not inside of it can also put your vehicle at risk of being stolen.
A remote start will allow you to start your car and warm it up from inside your home. At the same time, it'll keep your car safe by keeping it locked until you go out to get inside of it.
10. Recharge AC
While a remote start will come in handy in the winter, what you need in the summer is a fully-functioning air conditioner in your car. Your days are going to get off to terrible starts if you have an AC that blows nothing but hot air.
A simple AC recharge should bring your AC back to life and get it blowing cold air again. You'll be amazed by how much you love your car when it keeps you cool during the summer months.
Make Car Upgrades to Your Vehicle Today
If you don't like the way your current car looks or drives right now, you're free to run out and buy a new one. You work hard as a dentist, so you deserve to drive something that you love.
But you're also free to try and improve your situation without spending a fortune on a new car. The car upgrades listed here should show you how easy it is to give your current car a new lease on life.
You'll appreciate how relaxed you feel when you drive your upgraded vehicle. Take a look at our blog for more tips on living a more relaxed life.