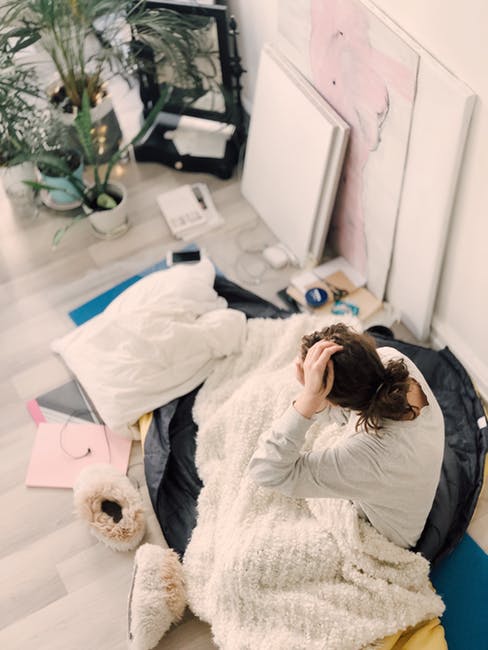 Around 66 percent of American full-time workers say that they lack a work-life balance.
Nevermind, having time for a social life. It's hard enough getting the housework done.
When you get home from work, the last thing on your mind is completing yesterday's housework. You just want to relax on the couch and watch TV or let your hair down out with your friends.
Follow our tips for completing your household chores without compromising on your career. Let's get started!
1. Make Everything Automatic
Nowadays a growing number of things can be made automatic.
You can program a regular direct debit for paying your bills. You can ensure you get your prescriptions from the doctor automatically as well.
Every time you want to save time on a particular household chore, consider whether you can automate it.
You can even get supermarkets to deliver your groceries to you.
2. 10-Minute Morning Cleaning Bursts
You'll be surprised how much cleaning you can accomplish in only 10-minutes.
You probably already waste a few minutes waiting for your coffee to brew or reading the news. You could be getting valuable housework done in this time.
If you require extra motivation in the morning, put together a cleaning music playlist which inspires you to get stuff done in the early hours.
If you're in the kitchen, that may only mean giving the floor a clean or wiping down the surfaces. You may even set your sights on a bigger task.
You can save time cleaning the microwave by heating up a bowl of water with a slice of lemon for some fragrance for around 3 minutes. The side only needs a quick wipe after.
3. Meal Planning
People who plan meals in advance have on average have quality diets, food variety, and healthier body weight.
And yet, not enough people take advantage of the benefits of meal planning.
When you come home from work, the last thing you want to do is prepare a healthy and nutritious meal from scratch.
However, if you've already planned and prepped everything on Sunday before the working week, you're more half-way there.
You don't have to invent lots of meals either. You can just rotate a dozen or so different meals every couple of weeks.
4. Laundry Day
You may think that you're saving yourself time by doing your laundry piece by piece throughout the week to keep on top of it. But, actually, you spend more time than you need to on washing your clothes.
If you've already rejected the idea of outsourcing your laundry. It's cheaper than you realize. If you're committed to going it alone, then dedicate a single "laundry day" to tackling your almighty washing basket.
Lastly, the sorting and folding of clothes are perfect jobs for multi-tasking. Get the entire household involved. You should take the opportunity to listen to a podcast or watch the news.
5. Keep Work for Work
A growing number of people are bringing home to their work.
Obviously, you're not going to be seeing patients at home. However, you may be tempted to bring home paperwork or answer emails.
You need to divide your mind as well as your time between home and work. It helps if you don't bring anything from the office with you.
6. To-do Lists in Your Calendar
Are you always putting down household chores on your to-do lists? There are probably many things on your lists that never get done.
Sure, around half of your to-do list items are completed either in the same day or in under an hour. It's always the things you're putting off which are left behind.
In fact, 41 percent of chores on to-do lists never end up finished. You can make sure you actually get things done if you put it on your calendar instead.
7. Get Help from the Rest of the House
Are you constantly struggling to keep up with housework and the demands of your career at the same time? Maybe, you need to help.
Get your children to chip in to make everything easier. Besides, it's important your children learn how to do housework themselves anyway.
If your partner doesn't really pull his or her weight, you need to make sure this changes now.
Do you feel resentment? Resentment can be one of the most dangerous emotions in a relationship.
8. Hire a Professional
You can also consider hiring a cleaner to take some of the workloads off your shoulders. By getting a cleaner just a few hours per week could remove a lot of stress for you.
When it comes to outdoor chores as spring approaches, don't even attempt to do it yourself. Find out more about hiring a professional for your spring maintenance.
9. Learn to say "No" Sometimes
Around 70 percent of workers say that they're disengaged at work.
If you're not motivated at work, you're not going to have much energy to do your housework either.
This could be because you're overworked. Your boss asks too much of you.
That's why it's important to learn how to say "no" to your superiors at work. You may be surprised how many employers are understanding of your circumstances.
But, maybe, you just need to be more productive in the workplace if you want to get home earlier.
10. Housework can be Me Time
When you get home from work, it can be difficult to find the motivation to do housework. However, you could start thinking about it differently.
For example, housework can also be a form of exercise if done right. Put on your running shoes and clean your home!
You can also take the chance to listen to a podcast you've been meaning to check out. You could even take the opportunity to daydream.
Do You Need a Vacation?
Now you know how to better manage your work and housework balance. Follow our tips to become more efficient and effective at getting your household chores done.
However, sometimes, you need more than just more time. You need a vacation!
Do you want some advice? Check out our blog post on how to plan a dental vacation.