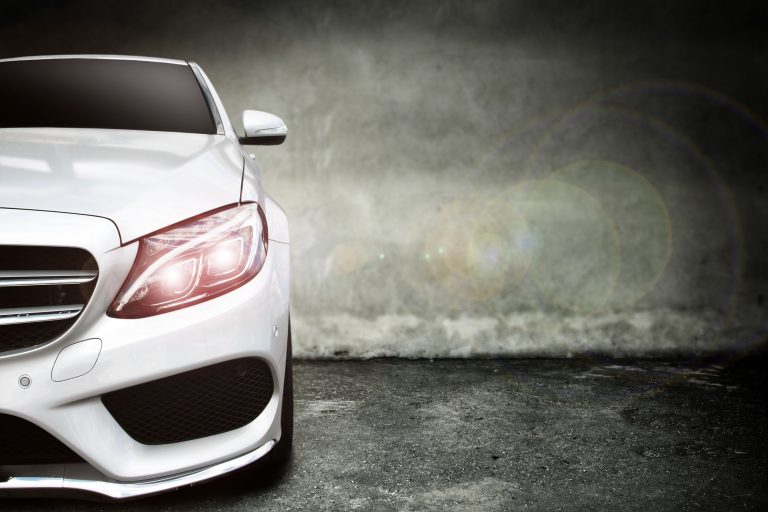 The average dentist in Delaware makes $236,130 a year. That's a salary that can keep a person comfortable for a long time.
But after you've paid your bills and student debts, what is there to do with all your money?
Well, one reasonable path is to save your cash in a bank. Another one is to start investing in your own property.
Owning a home or owning real estate can look good on a professional dentist's portfolio. But besides that, there are also luxury cars.
So why use public transport or keep driving that old banger from college? Why not get one of these top 10 luxury cars for successful dental practice owners?
1. The Fourth Gen Range Rover
Considered one of the top full-sized SUVs, the Range Rover is a powerhouse of a vehicle. If you're thinking about getting married, Range Rovers also fall into the category of top luxury family cars.
Its 5.0-liter V8 engine promises 0 to 60 in under 7 seconds. Powerful chassis ensures that every drive will be safe for the whole family. The SUV comes in at $104,850, so planned financing is a must for this car.
2. Tesla Model S
The Tesla Company has only been around for 15 years. In that time, they've become the premier name in electric vehicles. The Tesla S proves that electric is the future.
The car moves like a charm with smooth handling and intense acceleration. Depending on the model, you can go from 0 to 60 in 4 seconds.
Keep in mind, the smallest price for a basic model is $75,000 and it only goes up from there.
3. Cadillac CT6
Cadillac has been making remarkable cars for decades now. So, it's no wonder one of the prime luxury car brands comes from their factory.
The CT6 sedan is a roomie vehicle that can seat 5 people with a wealth of leg room. It has at least 3 different engine options, and each provides a nimble driving experience.
Coming in at $54,000, this Cadillac gives you a luxury ride at a more affordable price.
4. Audi Q3
The Audi Q3 is a sensible pick among many luxury cars. While it's not going to outperform top-of-the-line SUVs, it comes with tons of goodies.
The Bose audio system brings in powerful sound and makes music-filled road trips a blast. The Wi-Fi hotspot also functions as an enhanced navigation system.
It also comes in at $32,900, so you won't break the bank purchasing this car. This price also makes it a great luxury car option for those dealing with some credit issues. Find out more about how you can go home changing gears in this beauty.
5. Acura TLX
Among most car companies, Acura is quite new. In their short time, they've provided a range of mid to high-tier vehicles.
The TLX is a great entry into the affordable luxury category. This model boasts a smooth ride. That's thanks to the all-wheel drive combined with a 9-gear shift, which means vast options for almost any road.
It's not as fast as other cars, but it makes up for it with a comfortable experience. Seating is roomie and it runs silently. Your passengers can sleep for hours without realizing how far you've gone.
6. BMW X1
BMW has never failed to produce amazing rides. In the X1, they've created a sedan like SUV.
As you drive, you're backed up by a turbocharged 228 horsepower engine. Handling comes with assisted power steering, making tough roads a little smoother.
As a family car, the X1 provides many safety features like a backup camera and side door airbags. You can also haul tons of baggage with spacious cargo capacity.
These features make this car great for family vacations and long road trips.
7. Audi S3
Featuring a sensible 6-speed, 292 horsepower engine, the S3 is a slick ride. The AWD Quattro system provides more power and control. Making it great for city streets and back roads.
The downplayed interior doesn't neglect new tech. An optional dashboard cockpit lets you keep track of navigation and control media.
Adding another $3,000 to the basic $45,000 package nabs you the cockpit. Along with blind spot monitors and cross traffic alert.
8. Volvo S60
The Volvo S60 is another entry into the affordable class of luxury cars. It gives you control over 240 horsepower with an automatic 8-speed transmission.
It also comes in 4 packages at different price points, the basic model coming in a little under $34,000. Adding more cash gets you more safety options. You can rest easy with pedestrian detection and adaptive cruise control.
9. BMW 5 Luxury Cars Series
This entry is a little bit of a cheat as it features 3 different cars in the same series. Because three different models make for a difficult choice.
The 530e is a hybrid, diesel going to 530i, while the sporty M550i pushes the power.
Technology is what makes the 5 series distinct from other cars. Two LCD screens adorn the driver dash. One shows your engine performance while the other is a touch screen.
The second screen functions as a media and contact center. There are so many features that you'll need to look at them yourself and decide if the $53,000 price tag is worth it.
10. Classic Aston Martin DB4
Nothing says luxury quite like nabbing a beautiful classic. The DB4 falls among the most expensive luxury cars.
When restored, this model goes for at least $853,645, and it only goes up from there. But, due to age, these cars have their limitations. Lacking extra technology means more driving responsibility falls on you.
It's a lofty height to get to, but there's no shame in aspiring to afford one of these iconic classics.
Planning Out Your Finances and Payment Plan
As tempting as owning luxury cars is, responsible shopping is still a must. Even if you make a significant chunk of cash with your practice, it still costs you to run that office. As such, keep that in mind before buying a high-end vehicle.
Before you quit on your dream though, you should know about your other financial routes. Using the proper payment plans and finding reasonable loans makes a dream possible.
Craving for more nuggets of wisdom like this? Then make sure you check our other blog posts out!