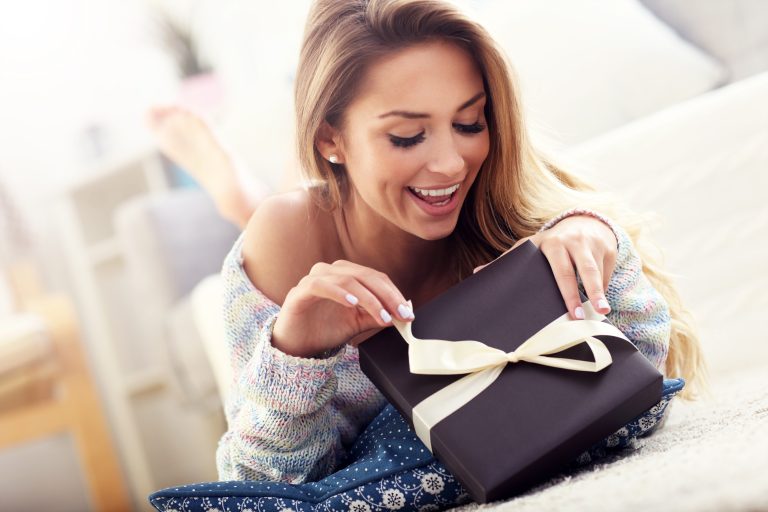 It's that time of year where the gift of giving is the order of the day, yet you're completely stumped on what to give your significant other.
Perhaps it's your one year wedding anniversary or maybe your 10th? Whatever the significance, giving a bad gift is just inexcusable.
The idea behind celebrating an anniversary is to show your loved one that you cherish the years you've spent together. Whether it's 1 year or 20, the milestone should be celebrated appropriately.
In order to do your anniversary celebration justice, here are 10 great anniversary gifts that show you've put some thought into the occasion.
Great Anniversary Gifts to Impress Your Partner
When it comes to marriage, especially 15-20 years down the line, the giving of gifts becomes less significant. At this stage, it's more about experiences and time well spent with your partner.
However, in the earlier years of marriage gift giving still holds some weight and is likely an important factor in celebrating a wedding anniversary.
So, if you're looking for anniversary gift ideas to impress your lady of the hour, these top 10 may do the trick:
1. A Personalized Notebook
The traditional gift to give your loved one on your first wedding anniversary is paper. But this sounds a little lack-luster right?
Well, it doesn't have to be. Get creative and spoil your lady with a personally monogrammed notebook, bound with beautiful leather.
Track your first year of marriage by making notes throughout the book on special occasions you celebrated together as a reminder. Print out photos and stick them in the notebook for an added touch!
2. A Wine Subscription
If you know your partner enjoys her wine, do her the ultimate favor and sign her up for a wine subscription service which delivers straight your door.
Do a little homework on the types of wine she enjoys, then share this information with Winc Wine, a service which comprises the perfect wine box for her palette.
Present the wine subscription and her favorite bottle of red, white or rose to her on your special day.
3. A Private Class
Have you recently heard your partner mention that she'd love to take up cooking classes, a photography course or perhaps a dance class?
Buy her the experience as one of the best anniversary gifts she could wish for. Find a short course of classes close to home and sign her up.
When it comes time to celebrate, present her with the class schedule and a new art set, dance shoes or camera. If a new camera is not in your budget, some courses offer cameras to hire for the duration.
4. A Sparkly Pendant
Something sparkly was bound to make it to this list as what women doesn't love to frost herself now and then?
While there are numerous sparkly options on the market, do a little research by rummaging through her jewelry box to get an idea of the style she likes.
If you want to buy her a ring, try and sneak off an existing one to get it measured by your jeweler for the perfect fit.
Alternatively, an adjustable chain and pendant is always a fail-safe option. Read more on adjustable chain pendants here.
5. A Monogrammed Handbag
If your significant other enjoys the finer things in life, you can't go wrong with a brand new handbag, personalized with her initials.
Take note of her favorite handbag designers or do a sneaky reconnaissance in her closet to get an idea of present handbag designs.
Many high-end department stores of design outlets offer personalization in the form of initials at an extra fee.
6. A "Where We've Been" Map
Is there anything more sentimental that the memories you've made together on travels across the globe or country?
If you want to conjure up some of the amazing memories on your anniversary, nothing does the trick better than a customized "where we've been map".
This beautifully illustrated map allows you to both shade in the countries you've been to, making for an interactive gift-giving experience.
To ramp it up a notch, present her with the map and an itinerary of the next vacation you've personally planned.
7. A Surprise Getaway
On that note, there isn't much that beats the surprise of "pack your bags, honey, I'm picking you in an hour".
Plan a surprise getaway for you and your partner, even if it's just for two nights at a plush hotel in the city you live in.
Your surprise getaway doesn't have to be abroad. Just the element of surprise and a change of scenery makes for a very special anniversary gift in itself.
8. A Book of Poems
Most women are romantics at heart, even if they aren't into the cheesy romance of most Hollywood romcoms.
Spoiling her with written expressions of love is a sure fire way to pull on her heartstrings and let her know you recognize her inner romantic.
Two of the most popular books on the market at the moment include French Love Poems and World Book of Love, both available at anthropologie.com.
9. A Must-Have Makeup Hamper
If there's any gift set to impress your better half, it's a gift hamper of high-end makeup by the one and only beauty guru, Charlotte Tilbury.
The Beauty Icon all-in-one kit is comprised of her signature moisturizer and primer, as well as a lipliner, lipstick and mascara.
Any women worth her weight in gold knows that Charlotte Tilbury products are some of the best on the market. For her, this will be a real treat.
10. The Leesa Foam Pillow
You've heard of beauty sleep, right? Yep, it's a real thing. Make sure your significant other gets the sleep she deserves with the specialized Leesa Foam pillow.
Crafted from memory foam which offers a cooler, more peaceful sleep, you may as well get yourself one too! There's little a woman may appreciate more than a good night's rest.
Looking to Advertise Your Business?
Reach the clientele you need with ADA Marketplace – an advertising platform designed for the marketing of local dentist practices and professionals.
This premier online platform offers a classifieds targeted to dental professionals across the United States.
Whether you're looking for dental staff, dental equipment or dental marketing advice, find it all with ADA Marketplace.