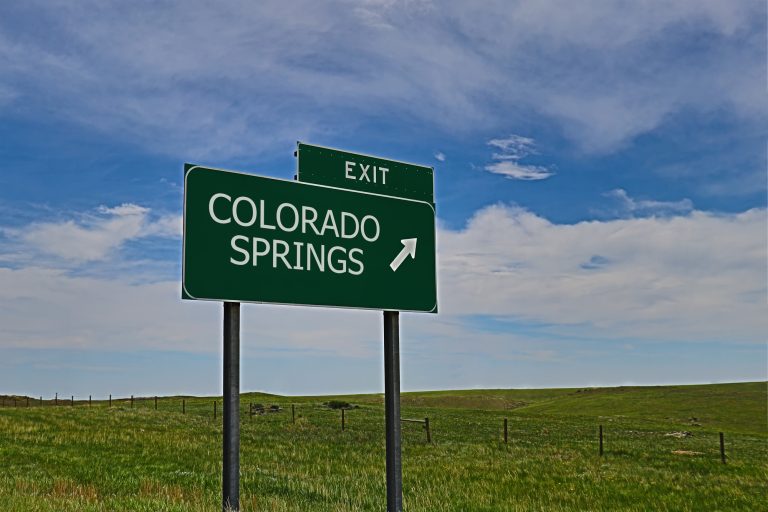 Do you enjoy the refreshing chill that winter brings? While other people may lock themselves inside to escape it, you embrace it!
Leave summer vacations for the beach bums and plan an awesome winter vacation instead.
There are many places that are great for winter getaways. But a Colorado Springs vacation tops the list.
Do you want to know why? Keep reading to discover 10 reasons you should add a Colorado Springs vacation to your winter plans.
1. They Have Awesome Caving
When you think of winter activities, caving probably isn't the first thing that comes to mind. But, the temperature in underground caves stays pretty consistent all year round. It's a great way to enjoy nature at a cosy 54 degrees.
The Cave of the Winds is great for any Colorado Springs family vacation. You'll get to explore a safe and well-lit area of the cave while learning about its history and geology.
If you want an extra challenge, there are two additional tour options that will give you just that.
Take a lantern tour to explore the cave how original explores may have seen it – through candlelight. Their Caving 101 tour gives you the chance to trek along the undeveloped paths as you crawl through passageways and climb over obstacles.
2. It's Never Too Cold for Ziplining
"Ziplining…in the middle of winter?!" While most people dream of ziplining through lush rainforests, Colorado Springs has an interesting alternative.
Some zip lines are open year-round, giving you the opportunity to soar above gorgeous winter landscapes. Just be sure to dress warmly, so nothing distracts you from this adventure.
Are you thinking of moving to Colorado so you can see those breathtaking views every day? Check out this article for more information on the Colorado Spring's real estate market.
3. You Can See Ice Art
Do you enjoy hitting up art museums or watching street artists do what they love? Well, you can have both when you vacation in Colorado Springs this winter.
The Cripple Creek Ice Festival takes place every February. You and your family can enjoy watching ice sculptors hard at work as you try to guess what the final piece will look like.
Your kids will love the child-friendly aspects, such as carnival games, ice slides, and ice mazes. If you're going sans kids, head over the ice bar to get your drink on!
4. There Are Plenty Opportunities to Learn
If you like to mix a little education into your trip, you'll have plenty of opportunities to do so in Colorado Springs. There are tons of museums in the area that will give you a deeper insight into the local and state history.
The Pioneers Museum is a great option. It's located in an early 20th-century courthouse and recounts Colorado Springs' story from its mining town beginnings to now. Plus, it has plenty of kid-friendly activities, and it's free!
The Ghost Town Museum, Western Museum of Mining & Industry, and Pro Rodeo Hall of Fame are also great options if you have a little extra time to spare.
5. Seven Falls Has an Impressive Holiday Light Display
Seven Falls is one can't-miss attraction for love birds and nature enthusiasts alike. Not only are they an impressive display of natural beauty, but the cascading waterfalls make for one romantic spot.
If you didn't think they could get any better, just wait. Every winter, a holiday light display takes place here, illuminating the Seven falls with colorful lights. It's the perfect place to cuddle up with your sweetie or take the kids for a light display they'll never forget.
6. Cheyenne Mountain Zoo Has Holiday Lights Too
If you want to get in the holiday spirit when you take a Colorado Springs vacation, there's one more stop that needs to be on your list.
The Cheyenne Mountain Zoo also gets in on the holiday light show fun with Electric Safari. Some indoor exhibits stay open, so you can still catch a glimpse of your favorite animals before heading outside to explore 50 acres filled with light sculptures.
7. You Can Try Snowshoe Hiking
Are you a hiking fanatic? If you've hiked over mountains and through canyons, you may be looking for your next challenge.
Colorado Springs has some amazing hiking during the warmer months, but you can take this up a notch in the winter by going on a snowshoe hike. You'll get to explore some of the same popular hiking trails but get a whole different experience when they're covered with snow.
If you haven't hiked in a while, make sure you take the proper steps to prevent altitude sickness, so you can be free to enjoy your day.
8. Scenic Train Rides Are Breathtaking
Do you want to check out Colorado Springs' winter scenery without dealing with the cold? Let's face it, no matter how much you love winter weather, sometimes you need a break from it.
There are several scenic train rides available in Colorado Springs that give you a unique way to live out your winter wonderland fantasy. The Royal Gorge Route Railroad takes this a step further by offering themed and dinner trains to ensure you have a blast.
9. Wolf Interactions Are Available
A once-in-a-lifetime adventure awaits you if you're willing to drive just a little outside Colorado Springs. The Colorado Wolf and Wildlife Center is less than an hour away but feels like a whole different world.
Surrounded by mountains, you'll get the chance to see wolves along with coyotes and foxes in large wooded enclosures. During the tour, you'll learn all about the histories of these animals as well as habitat threats and conservation efforts.
Full-moon tours and special events are available for those who want a more unique experience. But the real show-stopper is the chance to interact with the animals! Where else will you get the chance to pet a wolf?
10. You Can Learn Ice Climbing
Are you looking for something that will get your heart pumping and adrenaline racing? Take mountain climbing to a whole new level with ice climbing on your upcoming Colorado mountain vacation.
Never been ice climbing before? Don't worry – you'll learn about the special equipment and proper techniques before tackling your first ice climb.
Taking a Colorado Springs Vacation This Winter
If you want the perfect winter getaway, look no further than a Colorado Springs vacation. You'll get to experience everything from cute animals to outdoor adventures.
Is your Colorado vacation itinerary jam-packed with activities? Check out our post on fighting fatigue and staying energized to get the most out of your trip.