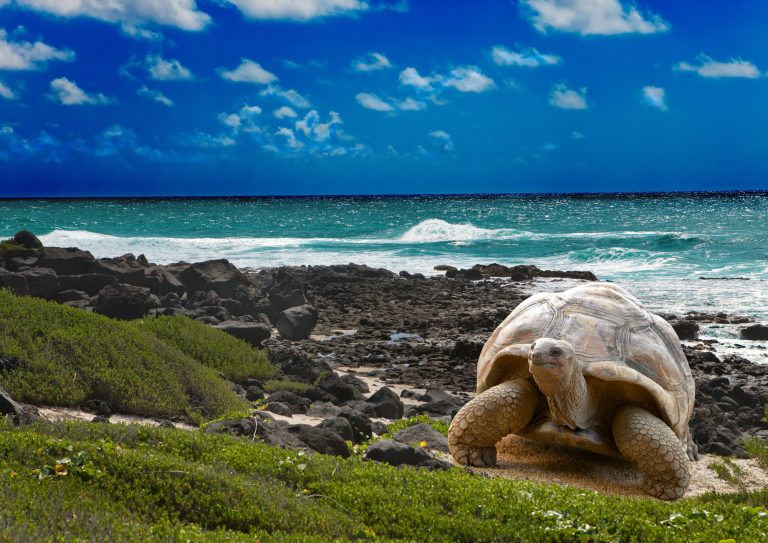 The Galapagos Islands cover a land area of 4,971 miles.
With that much land coverage, there are activities to fit everyone's lifestyle. It's important to make the most out of your trip but it's hard to know where to start.
Check out this list of 12 exciting and fun things to do in the Galapagos Islands during your next visit.
1. Go Bird Watching
It only seems right to bird watch in the place where Charles Darwin formed his theory of evolution based on finches. With over 1,500 species of birds, this activity won't disappoint.
Birdwatching tours are available for both beginners and experts. These tours come with knowledgeable guides to ensure the best experience. Discover more about birdwatching tours at Galapagos Insiders.
2. Snorkel at Punta Espinosa
Snorkeling is a popular activity on the Galapagos Islands. For the chance to see the most wildlife, visit Punta Espinosa on Fernandina Island.
You will have the chance to see dolphins, humpback whales, orcas, sea lions, iguanas, and sea turtles.
3. Cliff Jump at Las Grietas
Las Grietas is a great place to cliff jump. The area has clear water, underwater caves, and multiple swimming holes.
The cliffs are dark volcanic rock and vary in height. Jump off your preferred cliff height and then enjoy floating in the crystal clear water.
Here are a few tips for safe cliff jumping:
Never cliff jump alone
Wait until the previous jumper exits the water
Make sure the water is at least 4 meters deep
Jump feet first
Remember to breathe
4. Bike Around the Wetlands
After you hike and kayak, it's time to try a new mode of exploration. Biking around the wetlands allows you to see a large area in a short amount of time.
Consider going on your bike ride without a guide for a relaxed experience. You'll be able to choose your route and stop to enjoy the views. Be prepared for a workout as there are both paved road and sandy paths.
5. Take a Kayak Tour at Las Tintoreras Islet
Las Tintorereas Islet is home to more wildlife than the homeland. The islet is home to Galapagos penguins, the second smallest penguins in the world.
Take a guided kayak tour as a unique way to experience the wildlife. While kayaking, keep an eye out for sting rays, sea lions, and white-tip sharks.
6. Hike the Sierra Negra
Sierra Negra is Isabela Island's active volcano. This crater is the second-largest in the world and a must-see for hikers.
Anyone exploring Sierra Negra will need a guide. Guided tours are available on-site for varying lengths of time and for people of various skill levels. When hiking, it's important to bring along the following supplies:
Appropriate footwear
Extra food and water
A map and compass
Rain gear
A knife or multi-purpose tool
7. Stop at the Charles Darwin Research Station
The Charles Darwin Research Station is a must-stop for any trip to the Galapagos Islands. The station features informative information and an active breeding center.
Visitors can see a variety of giant Galapagos tortoises while learning about the different species. Run by volunteers, the station aims to sustain the island's diversity.
8. Explore the Lava Tunnels
Set aside time to explore the lava tunnels on Santa Cruz Island. Flowing lava formed the 1.2 miles of tunnels.
Be prepared to walk and crawl through the tunnels. As you descend deeper into the tunnels, all sunlight will disappear. A few lights provide dim visibility for your hike, adding to the fun.
9. Set up Camp at Campo Duro
Campo Duro is a Galapagos safari camp located in the foothills of Sierra Negra. Visitors can bring their own tents or rent one at the park.
The camp is home to an outdoor restaurant, sports areas, and orchard gardens. You'll find giant Galapagos tortoises roaming the land. You'll learn about sustainable living while exploring the secluded campgrounds.
Make sure to bring along the following items to your camping trip:
A tent
Sleeping bags
Maps and compasses
Protection from the sun
Nutritious food
First-aid supplies
Matches or a lighter
An extra tarp or canopy
10. Explore Tortuga Bay
Tortuga Bay on Santa Cruz Island is the best place to find Galapagos marine turtles in their natural habitat. Watch black turtles lay their eggs in January or February. Visit in April or May to see the hatchlings travel from nest to sea.
These white sand beaches are also home to iguanas and Sally Lightfoot crabs. The currents are strong here so don't plan on swimming.
11. Deep Sea Fish for Marlin or Tuna
Charter a boat to experience a day of deep sea fishing. The Galapagos Islands are perfect for catching large marlin or tuna. There are a variety of charter services geared to all experience levels.
Enjoy your day on the water by catching trophy-sized fish, watching for wildlife, relaxing at sea, and disconnecting from the world.
12. Enjoy Sea Lions on Isabela Island
Galapagos sea lions hang out at the shores of Isabela Island. These animals will put on a show for you by performing countless jumps in the water.
It's important to be careful around these animals. While some sea lions are friendly, others can be aggressive towards humans. It's best to keep your distance and enjoy these animals from afar.
More Things To Do in the Galapagos Islands
Galapagos Islands are full of endless possibilities. There are 13 main islands that make up the area but only 10 are available to tourists. Start to cross off your bucket list by visiting the following:
Isabela Island
Santa Cruz Island
San Cristobal Island
Fernandina Island
Santiago Island
Floreana Island
Espanola Island
Santa Fe Island
Genovesa Island
Baltra (South Seymour) Island
One of the best tips to diversify your trip is to switch up your lodging. Spend a few days in one of the many luxurious hotels, pitch a tent at the local campgrounds, and spend a few nights aboard a boat.
By changing your sleeping arrangements, you will experience the different ways of life on the islands.
Before you book your trip, don't forget to check out our member travel benefits for the best deals.