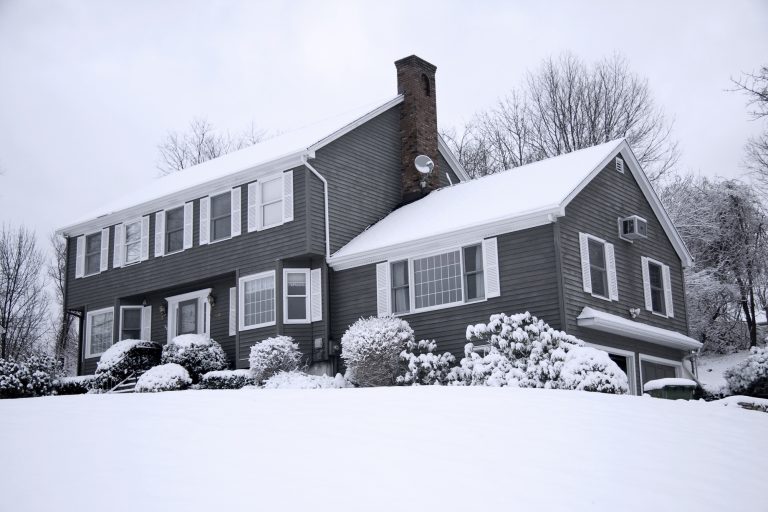 Congratulations! You've recently joined the 3.5 million Americans who own a second home.
But now that winter is right around the corner, do you know how to winterize your vacation home? Protect your investment and save yourself some headaches by winterizing your vacation property.
Read below to discover six easy tips for winterizing your vacation home.
1. Invest in Storm Doors and Windows
Since you won't be coming in and out of your vacation home during the winter, energy efficiency is important. Your home can maintain a safe temperature without using a lot of energy if you take the right steps.
Storm doors and windows act to keep cold air out and warm air inside. These will keep your vacation home at a safe temperature and save you money on your electric bill.
Storm doors can increase your home's energy efficiency by 45 percent. They work by reducing air flow and sealing drafts. There are plenty of Energy Star-certified models to achieve the greatest savings.
Don't want to install storm doors and windows? Consider putting draft guards on the bottom of your exterior door frames. There are window insulation kits and films that you can also apply for the winter.
2. Maintain Your HVAC System
Maintain your heating, ventilation, and air conditioning system during your house winterizing process.
Clean your outdoor unit to keep everything working the way it should. Remove branches, vines, leaves, and debris from the unit cover. Then remove the cover to clean the inside of the unit. Use an outdoor hose to spray the unit, removing dust and dirt.
If you have a unit outside of your home, you should take the time to clean it. Remove any debris that's trapped inside of your unit, including leaves, twigs, and branches.
Then, clean the unit by using a hose to spray away dirt and dust. Be careful not to bend the fans or damage any of the parts. Allow your unit to dry completely before moving to the next step.
Take this time to replace the filters in your HVAC system. Throughout the warm months, the filters collect dust and dirt. Changing the filters allows your HVAC system to run better next season and provide cleaner air.
It's also a good idea to learn about common heating and air conditioning problems and how to fix them yourself.
3. Upgrade Your Thermostat
Don't forget that your vacation home needs to remain at a constant temperature even when you aren't there.
While you don't need to keep the heat at 68 degrees Fahrenheit, aim for the temperature to stand between 50 and 55 degrees. This helps your pipes not freeze and keeps your home undamaged.
Install a wifi-enabled smart thermostat. These systems allow you to change and monitor your vacation home's temperatures from your phone. This will ensure the thermostat is working correctly and your home is at its proper temperature.
If your home is properly insulated, your winter heating bill will remain minimal.
4. Prepare the Home's Plumbing
Never forget about your pipes when winterizing your home. Freezing pipes can cause severe damage in your vacation home.
Follow these steps to ensure proper winterization:
Turn off water to your vacation home via the main water valve.
Turn on all your faucets to drain the pipes of water.
Pour antifreeze into your pipes to prevent winter freezing.
Drain your water heater, water softener, and any holding tanks.
If you want to be extra careful in your process, you can use an air compressor. Connect the compressor to your drains to blow out any remaining water.
Interior and exterior pools also require a winterizing process. You can use a sump pump to make the process easier. If you've never winterized a pool before, you may want to contact a pool professional to help you.
5. Install a Security System
Odds are, your vacation home is hours away from your everyday home. You won't be able to check up on it daily, or even weekly. Protect your home and provide peace of mind by installing a security system.
A security system will alert the police if your home is broken into while you are away. It will also alert authorities if a window is broken due to a fallen tree or strong winter storm.
Many security systems come with wifi-enabled security cameras. These allow you to keep an eye on your home in real time. Worried about your vacation home? Just turn on your security footage and check to make sure everything is okay.
If you know anyone near your vacation home who lives there year-round, ask them to keep an eye on your home. Provide them with your contact information and a key for emergencies.
6. Keep Critters Out
Bugs and animals will be looking for a warm home when winter comes. Don't let them find a way into your vacation home.
Caulk any gaps around the foundation of your home, windows, and doors. These gaps are an open door for any bugs or small animals to enter your home.
Critters can also sneak in through vents. Cover these vents with screens.
Remove debris, plants, and firewood from near the exterior of your home. These piles make a perfect hiding spot for animals. If they live in an area near your home, they are more likely to find a way inside your home.
Beyond Winterizing Your Vacation Home
Now you know a few winterizing tips for your vacation home. But, your vacation home needs attention beyond winterizing.
Perform general maintenance on your vacation home like you would your everyday home. This includes upkeep on both the interior and exterior of your home.
Take time to do the following:
Clean out your gutters and keep your roof free of debris.
Change the batteries in smoke detectors and carbon monoxide detectors in your vacation home.
Fix any leaking faucets or pipes in your kitchen and bathrooms.
Need more help? Read this article for the ultimate home maintenance checklist for your rental property.