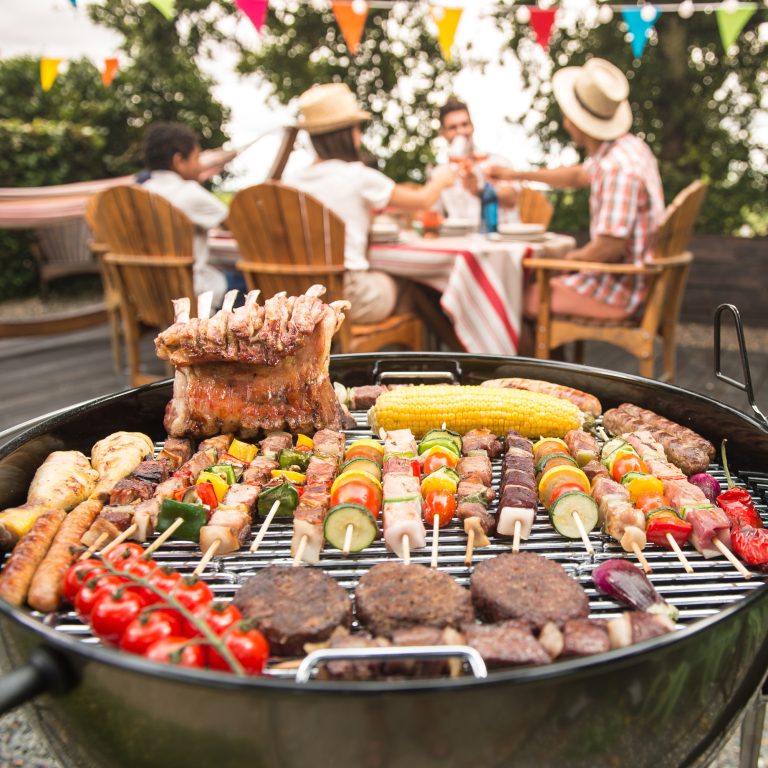 Summertime comes with so many benefits – lots of sunshine, longer hours, and travel opportunities. Who wants to be stuck in an office?
If you want to be successful, you've got to grind. But there is something you can do have a little summertime fun as an office – throw a BBQ party!
A near 80 million people love grilling outdoors. A company picnic is a guaranteed success!
Never thrown a backyard barbecue party for your co-workers? Don't stress – we've got five great tips to help you put on best BBQ your employees have ever seen!
1. Set Your Budget
Your budget is going to determine the scope of the festivities. Once you've got a number in mind, you'll be able to figure out other factors like
if you can cater the event
if it will be employee-only or if they can bring their families
what kind of venue you can rent
2. Keep It Simple
It's tempting to want to let loose for the company BBQ party. It's important, though, to keep it simple to avoid overwhelming yourself. Plus, Murphy's Law has a lesser chance of rearing its head.
For example, don't splurge on expensive decorations. Focus more on the food and fun instead.
A little goodie bag is a nice way to thank your employees and give them a memento of a fun afternoon. Don't go all out if it will break the bank; a simple keychain or water bottle will do.
3. BBQ Party Food
Your BBQ party menu is the most important element. You want to meet everyone's needs with tasty, delicious BBQ.
If you're grilling yourself, don't lug a tank of propane around by yourself. See what propane delivery options are available.
Consider catering the meal instead of trying to cook complicated food by yourself. If your office is small enough, you could do a potluck dinner.
4. Plan Some Fun Activities
BBQ parties aren't only about eating; they're about hanging out and having fun. This is great for team building and gives different departments an opportunity to mingle.
If kids are coming, face painting, water balloons, and bounce houses are always fun. For grownups, a game of corn hole, bocce ball, or badminton is always a win.
5. Have Some Ground Rules
At the end of the day, you still have to retain some professional courtesies. You don't want an HR problem at your picnic.
Lay down a few ground rules to make sure things run smoothly. One of the most obvious extras are drinks; 44% of office parties don't serve alcoholic beverages.
Summer Party Ideas And More!
Having a fun function like an office BBQ party builds bonds at work and helps you relax. You'll pour your extra energy into running your practice or thinking of creative ways to market yourself.
It's easy to plan a party. Don't overthink it, just follow our tips.
Let loose with your employees and enjoy the warm weather, longer hours, and fantastic BBQ!
There's so much more you and your employees can do to have fun together and build camaraderie. Read our Out Of Office blog for more ideas!