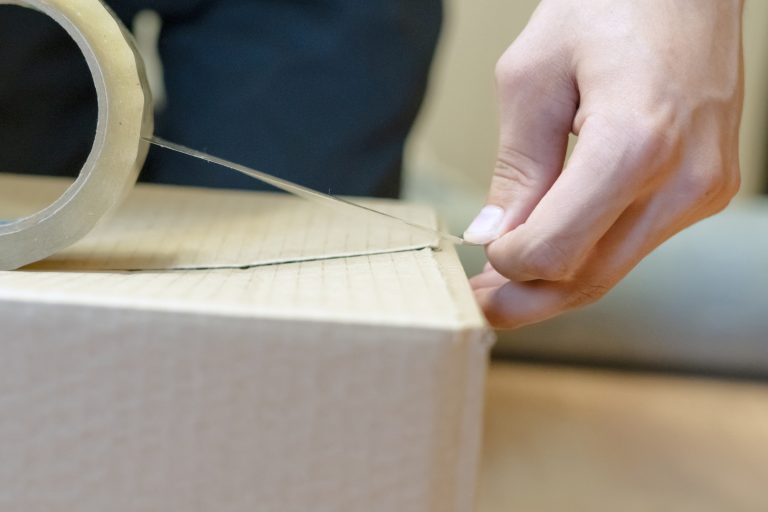 Whether you've invested in a beautiful piece of new art for your office, or if you just want to liven up your home with a painting, we know you're concerned about shipping artwork safely.
Perhaps you found a piece you loved while on vacation and need to know how to ship a painting so that it doesn't arrive at your home looking like this Banksy piece.
When you're shipping artwork, you've likely already guessed that you'll need to take a lot more consideration with the packaging process.
But what do you need to do to ensure that your painting doesn't get damaged — whether from temperature or from the shipping journey itself?
Keep on reading this post to find out.
1. Look for Another Option
The first thing that you need to know about shipping paintings?
If you can find another option to get it to your home or office, do it.
Especially if you're shipping a piece of artwork from overseas, the cost of shipping it may be far more than the painting is actually worth. Plus, it simply may not be the sort of piece that will likely arrive in one piece.
Think about whether or not you truly love the piece enough to pay the shipping costs, or if you're willing to run the risk of potentially damaging it.
Also, if you're on a trip in your home country or state, consider driving and picking up the piece as opposed to shipping it.
However, we understand that in some cases, shipping is your own option. When that's the case, make sure that you've done some serious research regarding the shipping company you want to work with.
To learn more about shipping artwork internationally, visit the HMH Ship website.
2. Consider Climate Controlled Shipping
When you're shipping artwork, the last thing that you want to happen is for the paint to melt off or even for the frame to become warped due to high temperatures during the shipping process.
Especially if the piece of art is highly priced, we strongly suggest investing in a climate controlled shipping crate as a part of the process.
Remember that climate control doesn't just help to protect your art against high temperatures. It also works to prevent moisture from getting into the packaging.
In addition to controlling the temperature, ask the shipping company if they provide shock and vibration protection.
3. Get the Right Insurance
Of course, one of the most important things about learning how to ship paintings is getting the right insurance to protect your piece.
This way, even if the worst happens to your art while it's in transit, you'll be able to get at least a good portion of its cost refunded to you.
So, how will the cost of your insurance be calculated?
Usually, companies take a look at the size, the weight, and even the material that has been used to create your piece. They'll also work with a professional appraiser to best determine its value — even if it's more or less than what you actually paid for it.
Remember that art insurance doesn't just protect your art from the cost of damages. It also accounts for things like potential theft.
4. Select the Box Carefully
When you're shipping artwork, it goes without saying that you should never re-use a box for the shipping process.
You've invested potentially thousands of dollars on a new piece. Go ahead and spend the ten dollars to get the correct box.
Also, make sure that you're packing your new piece in a box that's designed for shipping. Don't make the mistake of putting it in a box that's actually meant to be used for moving.
You can tell that you have the right box by checking the ECT, or the Edge Crush Test, number. If that ECT is close to 200, then you know that you have a shipping box.
If the ECT is around 30-40, it's a moving box.
5. Rethink Your Packing Materials
Believe it or not, when you're shipping artwork, using packing peanuts to act as a cushion actually isn't the smartest idea. You should also refrain from using clear tape as a part of your shipping process.
Packing peanuts simply don't provide the right level of cushioning that the majority of paintings and artwork need. Plus, they can create a real mess when you unwrap your painting at your home or office.
Instead, the best bet is to use packing paper and good old-fashioned bubble wrap.
So, why should you skip out on the clear packing tape when you're shipping your art?
It's notoriously difficult to cut through when you're ready to open up your box. This means that you run a serious risk of damaging your painting when trying to get it out of the package.
Speak with your packing company about better alternatives to clear packing tape.
Shipping Artwork the Right Way: Wrapping Up
Thanks to this post, you now know some of the most important things you need to take into consideration when you're shipping artwork to your home or your office.
Looking for more advice about how to spruce up your dental practice's office?
Want to understand how to create a brand for your practice — one that can be reflected in your decorating style?
Whether you're looking for information about your time in the office or your time outside of it, rely on us to bring you the news and tips you need to know.