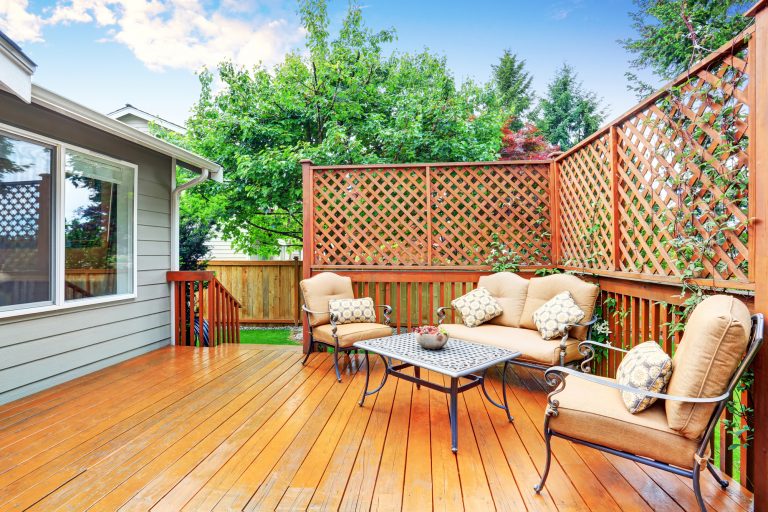 Summertime is the perfect opportunity to spend quality time with friends and loved ones outside.
There's no better place than home to enjoy the outdoors with family while still having everything at your fingertips.
Not everyone wants to sit on the grass worried about ants while trying to enjoy dad's bar-b-que extravaganza. No one wants to try to balance in a lawn chair tilting on uneven ground.
Creating a beautiful and practical oasis in your backyard is easier than you think. A deck can make your backyard your family's favorite place to be. It's also a great place to leave the stress of your dental office behind.
Check out the top five reasons you should consider building a deck this summer.
1. Quality Family Time
Among all the other benefits of building a deck, you don't have to worry about lawn care for the area.
Enjoy quality time with your family having bar-b-ques, outdoor game nights and family reunions on your deck instead of Saturdays wasted cutting grass and battling weeds.
No more heels stuck in the muddy lawn or worrying about whether you're kids are sitting on an anthill. A quality deck enhances your backyard enjoyment.
Read more here to find out how a deck builder can help you create the perfect deck for your family needs.
2. Quality Use of the Space
There are many times you end up doing things inside instead of outside. It's not practical or convenient to do everyday things outside on the ground.
A deck solves that problem. You can now send your kids out to the deck to do their homework or hang out with their friends.
On a warm summer evening, you can watch the sunset as you enjoy a glass of wine or a cold beer. You can de-stress and take a mini-vacation from the hectic day at your office.
3. Property Value
Adding a deck, especially one with added features, has as much as a 105 percent return on investment at the time of sale.
It'll also be an attractive feature for prospective buyers. A deck that lets them envision summer parties. Those images of cherished family memories could win them over and close the sale.
4. For Your Health
It's proven that spending time outdoors is good for your health. It can relieve fatigue, ease stress, lower blood pressure, reduce inflammation and even improve short-term memory.
We don't always have time for a hike in the forest, so why not enjoy the outdoors in your own backyard oasis on your new deck.
5. Functionality
A little planning can give you an amazing backyard deck that optimizes all the ways you can use your outdoor space.
You can entertain more friends, family, and coworkers. There are so many possibilities for decks that you can adjust the design to meet your family's needs and interests.
You can spruce up your home environment while keeping the renovations and contractors outside with a deck. You'll still create an awesome upgrade to your family environment.
Building a Deck for Now and Future
When considering building a deck or doing other renovations don't only concentrate on your needs today. Families change and so do the way they spend their time. Plan your renovations for the future.
Are you looking for more ways to improve your life outside of your dental practice? For more great home renovation ideas, vacation tips, or suggestions to help your dental practice run more efficiently, check out the rest of our ADA Marketplace blog today