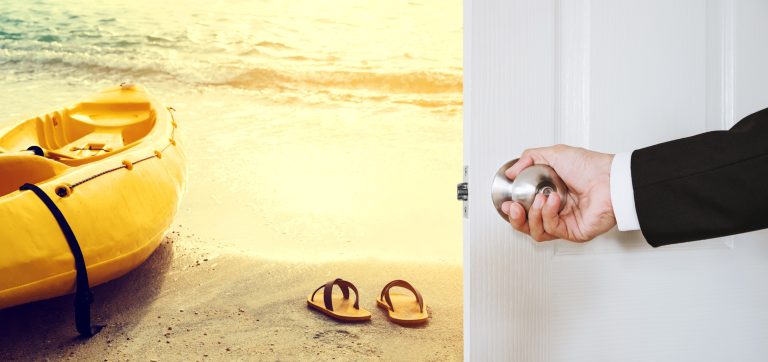 In 2016, more than 662 million vacation days went unused in the U.S. Too often, people get so focused on finding success at work that they forget about planning a vacation.
In reality, taking a vacation can actually help you perform better at your career. If you allow yourself to become stressed or overworked, your job performance could suffer, especially in a demanding job like being a dentist. Taking time off for a vacation will allow you to recharge and relax.
Now that summer is here, it's the perfect time to actually use those vacation days you've stored up. Head out on a family trip, plan a getaway with friends, or just go somewhere by yourself.
If you need inspiration, read on. We're detailing five relaxing vacation ideas that will have you ready to hit the road.
1. Head to the Beach
A trip to the beach is one of those classic summer vacation ideas that the entire family will love. There's something about the sun and the surf and the sand that can make all of your stresses melt away.
If you really want to decompress, consider booking a vacation at an ocean-side, all-inclusive resort. When the beach is just steps away from your hotel door, you'll really be able to take advantage of the benefits of vacation.
2. Book Time at a Spa
When you're at a great spa, it's impossible to be stressed. If work has been particularly crazy or if you've been dealing with a lot of headaches in your life, a spa is where to go on vacation if you want all that to disappear.
Go with your loved one or by yourself, and book treatments that will truly make you feel pampered. You'll return at the end of your trip relaxed, calm, and ready to handle whatever life throws at you.
3. Travel Through Europe
If you ever find yourself in need of trip ideas, just look across the Atlantic Ocean. Any opportunity you have to go to Europe is an opportunity to see new places and discover new things.
For a more relaxing vacation, pick one city to spend all of your time in. You'll really get to understand the ins and outs of the city, and you won't be hassled by traveling around from place to place. And since so many cities in Europe are known for their food, wine, and beautiful views, you should have no trouble relaxing no matter where you are.
4. Explore Wine Country
Wine and relaxation tend to go well together, which is why a trip to wine country is one of the best summer vacation ideas. The Napa and Sonoma regions in California are famous for a reason, but there are many areas of the country that have budding wine scenes as well.
If you want to enjoy your glass somewhere less crowded, consider Oregon or Virginia for a vineyard getaway.
5. Stay Right Where You Are
Believe it or not, a "staycation" can be just as relaxing as a big trip, if not more. It's one of the more unique vacation ideas but it will really let you take advantage of your time off. You won't have to factor in any travel days or jet lag.
Book a hotel, don't tell any friends where you are and spend time visiting all the places in your hometown you're usually too busy to see.
Need More Relaxing Vacation Ideas?
You don't have to go far to have a great vacation, but you do need to disconnect. There are so many relaxing vacation ideas to get inspired by. As long as you're with people you love and unplugged from work, you should have a great time.
For more information for dentists, please contact us at any time.