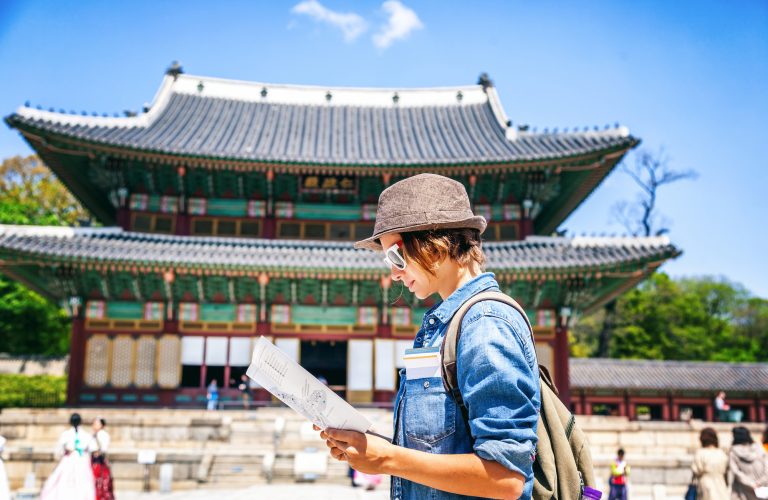 Are you traveling to China this year?
Whether you decide to walk the Great Wall, explore the amazing culture and delicious cuisine, experience the giant pandas in Chengdu, or bike the streets of Shanghai, you must properly prepare for your trip.
We've got you covered! Check out our five tips you need to know if you're planning to visit the Land of the Red Dragon…
5 Tips For Traveling to China
Your sense of adventure is marvelous! Take a break from your career and travel to the other side of the world without fear! But you do need to travel smart. Here are 5 tips to prepare for your trip to China.
1. Enroll In STEP During the Planning Stages of Your Trip
China is amazing, but it is not a first-world nation. Don't forget that leaving U.S. soil lifts the safety buffer we enjoy and leaves you unsheltered in a world full of civil unrest.
The Smart Traveler Enrollment Program (STEP) enrolls your trip with the nearest U.S. Embassy or Consulate, so American officials are aware of your stay and can help protect you.
This program alerts you to safety conditions at your destination to help you make informed decisions. It also keeps you in contact with the U.S. embassy in case of an emergency and helps your loved ones locate you in the case of one, too.
2. Make a Detailed Travel Plan
Travel to China offers more exciting opportunities than you can count. So plan wisely by mapping out your destinations and creating an itinerary with:
Cities with Time Allotments
Look at a map of China, so you can schedule all the cities you'll visit in order and make a time allotment for each location. Cities like Beijing require at least 2-3 days to explore, while you only need a night in Shanghai.
Attractions with Travel Routes
When you visit China, you should know exactly what you'll do in each city, or risk doing nothing except getting lost in crowds. When you plan your attractions, also map out your best travel routes and modes of transportation. This helps you navigate easier and with more efficiency.
Emergency Locations
For each step of the way, you should know the closest hospitals and U.S. Embassy.
3. Get Your Visa Ahead of Time
China doesn't allow travelers to get Visas upon arrival. You need to plan well in advance by applying at the Chinese consulate or ordering via post. You'll need a detailed itinerary and/or a detailed letter from a Chinese friend requesting you to visit.
While Hong Kong doesn't require a tourist Visa, most Chinese cities do.
4. Manage Your Money
China only excepts the yuan and does not recognize any other currency. Also, your major credit card may do you no good, as the Chinese prefer cash in most cities.
Make sure you use ATMs in the bigger cities, as you may not find any that accept foreign cards in the less-touristy areas. Note to tell your bank that you are visiting China, so your card doesn't get canceled mid-trip, leaving you stranded!
5. Prepare for Different Sanitation Standards
First and foremost, don't drink the tap water. You will get sick. You can buy bottled water almost anywhere throughout the country.
But remember to bring toilet paper and sanitizer, as you may not find those amenities in Chinese restrooms.
Enjoy Your Trip to China!
The point of these tips aren't to worry you, but to ensure that you're prepared for traveling to China so that you may enjoy your trip.
When you get back home to the states, check out our blog for more exciting ideas for your next trip!