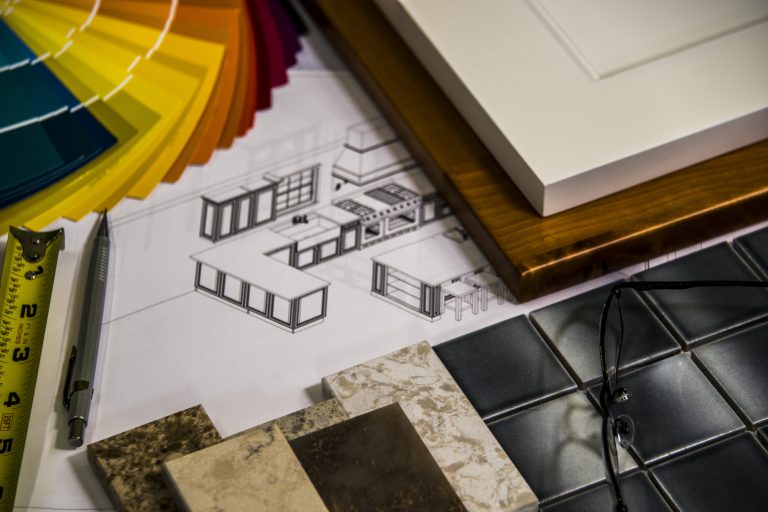 You're ready to do some great things for your home. After all, change is progress, and there's no change quite like making an investment in your home.
The problem is, you could use a little help on getting started.
Home remodeling can be a huge project if you don't really know what you're doing, and if you aren't careful you could put in a lot of hard work just to depreciate the value of the home.
So what's a homeowner to do?
Remodeling your home can actually be really fun, and there can be great paybacks on the work you put in. The trick is knowing what to do when you remodel.
Home Remodeling 101: How to Increase Your Property's Value
Remodeling to make your property worth more is a lot easier than you think. Keep reading to find out what you can do to make it happen.
1. Never Forget the Kitchen
The kitchen is the place where all the meals are cooked, where all the dishware is kept, and where the family bonding begins. With this in mind, the kitchen should be the first project you should tackle.
Kitchen appliances are constantly updating every year, and if your tech is falling behind, you need to take care of that ASAP. There aren't many who would buy a house with stove straight out of the '50s.
If you can, go with stainless steel. The name has become synonymous with the standard in appliances, and buyers would be totally attracted to its shiny surface.
2. Open Floor Plans Are Where It's At
Years ago, boxing out each room was a big deal. Now, things have changed.
Open floor plans are insanely popular right now. People love the idea of being able to see straight from the living room to the kitchen to the dining hall. And in all honesty, an open floor plan would be much more inviting to any future guests.
If your house feels boxed in, open it up by knocking out a few walls and allowing for the space to breathe. You'll be thankful when you see the results.
3. Don't Forget About Landscaping
Have you ever drove past a house that had tall grass and weeds growing everywhere, bush branches spiraling out of control, and leaves trashing the place and making it look like no one lives there?
If you don't do your landscaping right (or at all) you'll look just like those guys.
The land you sit on is every bit as important as the house that you live in. When people see it, they can make a direct impression about you in an instant, even before they walk into your home.
Don't let your lawn look like a disgrace. Take time out to cut and trim the grass, clip the bushes, and cut back any branches or entire trees to show that someone lives there and they care about how they look.
4. Check Your HVAC
Are your heating and air conditioning standards up to date, or do they look like they came from 20 years ago?
Having updated HVAC systems is good for two reasons. They make the house look better and they perform much better than older equipment.
Buyers want to know that when it gets hot, they have a reliable air conditioner, and when it gets cold, their heater will keep them from freezing. Installing the latest equipment will assure them of this.
New equipment also looks better to the eyes, runs better and longer, and will hold some of its value if the residents were to move out within the next couple of years. These are all things that potential buyers will take note of.
So please, remove that old air conditioner from the window. It's time you got yourself an upgrade.
5. Power Washing Is Key
Yes, something as simple as power washing can increase the value of your home by quite a bit.
Power washing doesn't really involve any sort of actual construction work or remodeling, but it does play on people's taste for the aesthetically pleasing.
It's like the difference between a dirty car and a clean one. They could both be the same make and model and run perfectly, but most people would still buy the clean car over the dirty one, because it's clean.
Call in a pro to do the power washing for you so that your home will truly look like it's ready to be sold.
6. Be More Energy Efficient
Your house could look fantastic inside and out, but if it isn't energy efficient, your buyers will hate you for it.
There has been no greater time for saving than now. Everyone wants to save on gas and finances and everything in between, and they want a house that does the same.
In fact, many buyers nowadays want to see how much you spend on utilities each month, and they will walk away if the price is too high.
Simple things like switching out incandescent light fixtures with fluorescent ones, buying energy-sipping appliances, or getting high-efficiency windows will do the trick.
There are other sites that you can check out for more information on why you should remodel your home. Take a look and decide if remodeling is the right choice for you!
The Place for All Things Dentist
Now that you know how to increase property value using home remodeling, you may what to know more about the things related to your work and life balance. luckily for you, we're here to help.
The ADA Marketplace is where you can go for all things dentist related. Of course, our blog talks about life as a dentist, but it also talks about subjects that relate to travel, home improvement, and other topics that still affect our daily lives.
Have a question you wish for us to know about? We'd love to hear about it. Just reach out to us and we'll make sure to answer any questions you may have.
Come check out our site. We look forward to having you here.