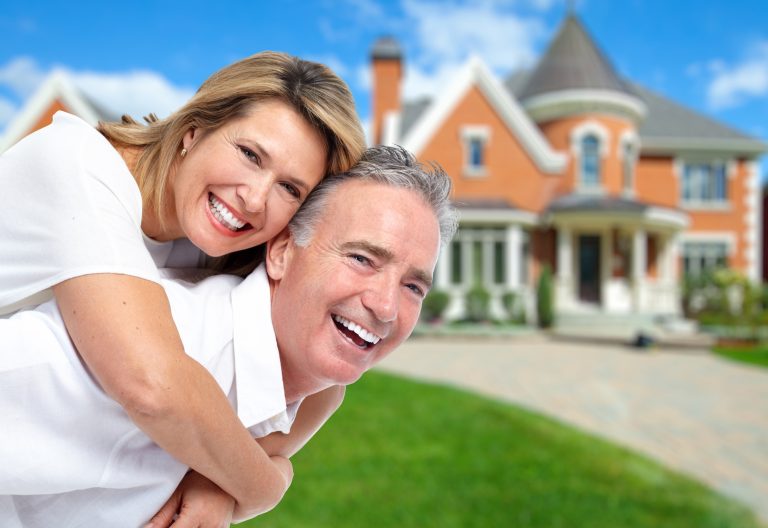 At least 10 percent of home buyers are senior citizens.
The most common reason for seniors to buy homes is for retirement purposes. If you are retiring from dentistry and thinking about buying a retirement home, then you probably have a few questions.
Buying a retirement home requires you to be well informed in order to make the right purchasing decision. Here are some tips that you are sure to find helpful in your quest to find the perfect place to call home during retirement.
1. Decide What You Want When Buying A Retirement Home
The first and most important step is deciding exactly what you want and where you want it. Just as you likely planned your dental career and hired the right employees if you owned a practice, you need to be just as strategic in your retirement planning.
It may seem like a simple enough decision to buy a home. However, the dream becomes more goal oriented and strategic once you get out a sheet of paper and start putting your dreams on paper. Doing this not only makes the goal more real it also makes it more targeted.
2. Hire Professionals
The first thing you should do is hire an agent. While you can go the distance yourself it is considerably easier when you seek professional help.
This is one of those moves that costs in the beginning but pays off in the end. A professional realtor can help you scan the market effectively and zero in on properties that meet your criteria very quickly.
This will save you lots of time and prevent you from investing in the wrong property.
Another person you should consider employing is a financial adviser to give you retirement financing advise. Take a look at all your assets before you even consider making a down payment on a home. You want to make sure that you are making smart financial moves in terms of down payments and mortgage payments if necessary.
3. Focus On Newer Homes
If you are planning on living in your new home for the long-term it is a good idea to make sure your home is recently made. This doesn't mean it should have been built in the last year but it does mean that it should at least have been built within the last ten years.
The reason for this is that older homes will take up a lot more of your time in terms of repairs and maintenance. The last thing you need to be dealing with during your retirement is faulty plumbing and bad electrical wiring. Your new home should be a place of relaxation and comfort not one where you experience constant problems.
4. Think About Size
If you are used to living in a big house then you might be reluctant to downsize for a retirement home. However, if you have an empty nest then it is a great time to scale down and enjoy not having to deal with home maintenance issues.
In order to decide on the size of the home you will need, take a look at how you would use each room daily. This will help you to determine how much space you actually need.
5. Location
Make sure you choose the right location for you new retirement home. If you have medical issues you may need to stick to the suburbs where you can stay closer to hospitals and other amenities. You may also want to consider moving to a warmer climate during retirement.
Consider if you want to always be near to your children, grandchildren, friends or organizations you are a part of when choosing your home. If you have vision issues you may need to stay close to an area where you can easily get public transportation or taxis to get from one place to another quickly.
You should also think about getting into a retirement community especially if the idea of being around people your own age appeals to you. However, you should look at the rules for these retirement communities before you buy in, since some of them have strict rules.
For example, you may not be able to decorate your home a certain way or have visitors past a certain hour. If you decide on a retirement community make sure it is one with rules you can live with.
Additionally, if you are looking into buying a luxury home for your retirement then do your research. Say you want to buy a retirement home in Colorado. You can search online and learn more about the best real estate companies to work with to help you find your dream home. Choosing the right location for your new luxury home is also important, so be sure to enlist professional help in your search if you are having any difficulty.
6. Buy A User Friendly Home
Avoid homes that have staircases and steep steps. The more you age the less you should have to climb stairs. Try to buy a home that is flat level if possible.
Take a look at the flooring for your new home and see if it slip resistant. Look around the bathroom to see if grab bars have been put in place. While you can always renovate a home that you love to have these security features its nice to have a home that already does.
Take a look at the storage especially in the kitchen. The last thing you need is cupboards that are too high especially if you plan to live in the home for the long-term. Storage should not require the use of a ladder or for you to stretch and bend awkwardly. Bear that in mind.
You can ask your real estate agent to zero in on homes built especially for retirement since they are usually designed to cater to seniors and usually take all the aforementioned things in mind when designing the home.
Final Thoughts
Buying a retirement home is a big decision. In order to make the right one you should consider seeking out the help of professionals. You also want to make sure that the home will cater to the needs of your changing lifestyle and physical abilities.
Once you are sure that the home you are interested in meets your goals for your retirement then you can safely make a purchase. If you would like more interesting information for dentists, please visit our marketplace where you will find a lot of helpful information.