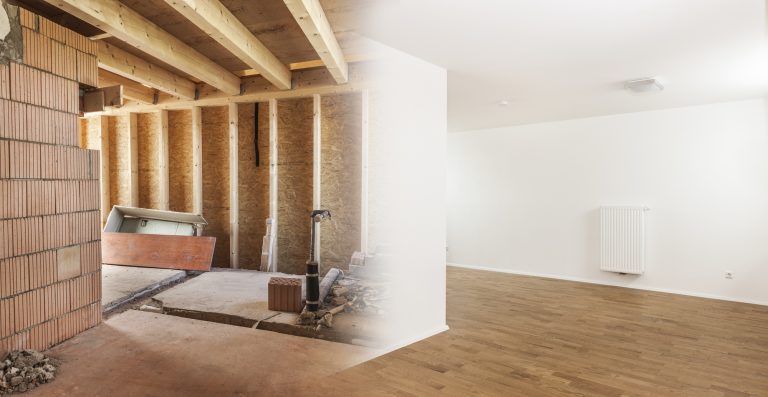 Have you ever wished your house had a bit more space? Maybe room for an office, or an extra bedroom, or more storage?
If so, you're not alone. You could look at buying another house, but the housing market is crazy right now and moving is a hassle. Instead, consider building home additions to give you the space you need.
Home remodeling can be major – like adding a floor – or small, like adding a room. Here are seven great home addition ideas if you're thinking about adding on to your home this summer!
1. Add Space to an Existing Room
If you'd like a bit more space but don't want to mess with foundation work, why not do a "bump out"?
If the finished floor is above the grade of your outdoor landscape, you can add a three-foot-deep "bump out" to your home. It can be up to 10 or 12 feet long as well!
This can give you an eating area in your kitchen or a bigger shower in your bathroom. Avoiding foundation work can save you significant cash as well. You can even try to nest it under your existing roofing to save even more.
2. Add a Study With a Build Out
Building out from your existing floorplan is a great way to add an additional room. With many people working from home at least part of the time, a study or office can be an excellent addition to your space.
You'll need a contractor to dig out the area where the foundation will sit, and then install a new foundation for the new room. You may need a zoning variance if you start to approach your neighbor's property. Also, make sure your city or town doesn't have limits on what percentage of a lot can be built on.
A build out can either match the home's existing siding, architecture, and feel, or it can be completely different. The choice will be determined by the age of your home, the character of your neighborhood, and personal preference.
3. Add Bedrooms With a Build Up
Don't want to lose your yard? Or concerned about zoning? Why not add a story – or even just a room above a garage or sunroom?
Building up can be a great way to add space without having to take up more room on your lot. However, the construction will be a lot more disruptive to your daily life. You may need to hire a contractor to strengthen your existing foundation.
Also, don't forget to leave room for a stairwell!
4. Consider an Outbuilding For a Stand-Alone Space
Do you want a man cave or "just-for-her" relaxation space, but you're not sure where to put it? An outbuilding can be the perfect stand-alone space that allows you to get away from it all.
Outbuildings will leave the integrity of your home intact, and allow you to keep your daily life away from the construction. If your lot is big enough, this is a great option!
5. Add Outdoor Space With a Deck
Summer is a great time to enjoy the outdoors, and a deck can be a great way to do so. You can entertain, grill, or just enjoy sitting outside on a nice day. Even better, building a deck generally requires less work and fewer – or no – permits.
You'll want to make sure you choose the best composite decking and plan it carefully. If you are a DIYer, you can even build the deck yourself! Just be sure to reinforce it appropriately to avoid settling and cracking.
Of course, you can also hire a contractor and have them take care of it for you. Choose a reputable builder and research them carefully. Many times the cheapest price is not the best value!
6. Keep Your Home's Style Intact By Building Out Back
Too often a home addition is done clumsily, just jutting out from the side of a house and ruining its aesthetic. To avoid this, consider an addition in the back of your home.
If you have a large backyard you can often find ample space for even major home additions, like an entire dream kitchen. Be sure, of course, to get the correct permits and hire reputable contractors.
A rear addition can help you add substantial space to your home without changing the curb appeal or damaging the overall feel of the street and neighborhood. It's a great option!
7. Convert Your Garage to a Living Space
Want more livable space without making a full-scale renovation or addition? Why not try converting an existing garage into living space?
You can insulate an existing garage, clean it out, and add flooring to fit the purpose of the remodel. Whether you want a home brewing station, a big workshop, or even a workout space, your garage can be the perfect location.
One thing that's especially helpful is that you don't necessarily have to convert the entire garage. If you have a two or three-car space, you can convert just part of it, leaving room to park a single car.
Home Additions: Enjoy Your Home Without Having to Move!
As a dental professional, there are a lot of reasons you might not want to move. Your practice may be close to where you currently live, for instance, or you may simply love your current home.
Home additions can help you get the changes you need without having to uproot your family and business. Interested in more tips about building a stable, long-term practice? Check out more of our blog today!