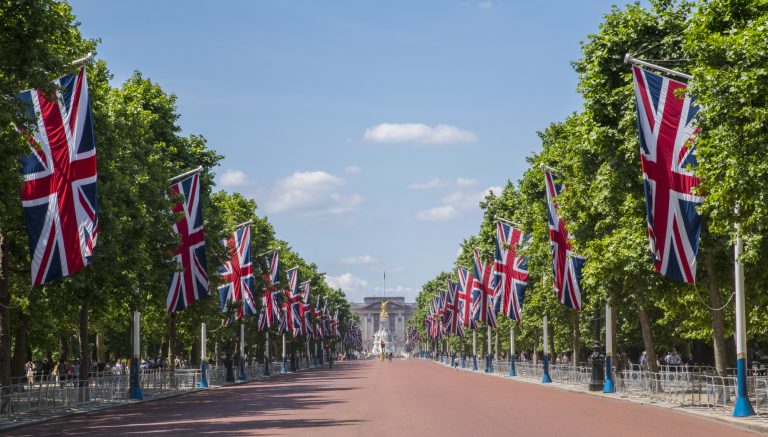 Do you need a vacation?
You aren't the only dentist that could use some rest and relaxation. Between typical workday stress and long office hours, it's normal to need a little time to unwind.
Vacation time can be hard to come by when you're in the medical field. That's why you need to make sure that your next one counts.
Guided tours are a great way to ensure that you're getting the most out of your vacation. Someone else can handle planning outings, all you need to do is sit back and relax.
If you're planning a much needed vacation, consider going on any of these popular guided tours.
Architecture River Cruise in Chicago
You may have visited Chicago in the past, but we guarantee that you haven't truly seen Chicago until you take time to appreciate the city's architecture.
The Architecture River Cruise is the best way for tourists to see unique views of Chicago's most famous buildings. The tour guides are experts on city architecture and can tell you everything you want to know about the buildings you're seeing.
The cruise is a must for photographers. You'll get unique views of the city that would be near impossible to get on foot.
You'll hit all of the big architecture landmarks on this cruise. You're sure to see the Willis Tower(formerly known as the Sears Tower), Old Post Office, 360 Chicago Observation Deck, Wrigley Building, and the Aon Center.
Pacific Whale Foundation in Maui
If you want to go on tours that help you truly appreciate nature, a tour with the Pacific Whale Foundation is a must.
The Pacific Whale Foundation is one of Maui's top rate eco-tours and has been serving the island for nearly 40 years. They specialize in whale and dolphin watch ecotours where guests get a chance to learn about local marine life.
If you want to have a truly unique experience, take one of their stargazing tours. There's nothing like seeing the stars over the ocean at night, and you'll learn a lot about constellations and astronomy.
One of the best parts about taking one of their tours is knowing that your vacation money is going towards a good cause. All profits support research, education, and conservation programs to help protect wild life and the environment.
Segway Scooter Tour Of Washington D.C.
If you want a fun way to explore Washington D.C., consider going on a guided Segway tour.
Segways can be the ideal way to explore a city. You can easily move around crowds and you don't have to worry about getting too tired to walk.
If you haven't used a Segway before, don't worry. This tour starts off with a quick training session so you can learn how to properly use one.
You'll pass the U.S. Capitol Building, the National Museum of Natural History, Ford's Theater, and the National Air and Space Museum.
If you want to see some of the country's best architecture, this is the tour to take. You'll have stops at the Lincoln Memorial, Washington Monument, and Smithsonian Castle.
If you're interested in paying your respects to veterans, you'll have a chance on the tour. It makes stops at the Vietnam Memorial, Korean War Memorial, and the World War II Memorial.
Over The Falls Tours Of Niagara Falls
Niagara Falls is one of the most beautiful tourist destinations in New York state. If you want to truly experience the magnificence of the area, you need to take it all in with a guided tour.
Over The Falls Tours is one of the most highly rated tour companies in Niagara. They do a variety of tours that show off various aspects of the falls like the Cave of the Winds.
If you don't have a passport, don't worry. They specialize in doing tours for the American side of the falls, the Canadian side of the falls, and a combination of both.
Royal London Walking Tour
Have you ever been to London? You may have visited the iconic city in the past, but we guarantee that you haven't truly seen London until you've gone on a guided tour.
If you want to have a comprehensive look at the city and everything it has to offer, consider doing on the Royal London Walking Tour.
This tour is ideal for people that want to explore the city on their own but still wants to hit all of the major historic stops. The tour only lasts for a few hours, takes you to London's most historic buildings and places, and includes a short cruise on the Thames and the Changing of the Guard.
One of the best parts of the tour is the early and exclusive access you get to some of the city's most iconic locations. You'll get early access to the Tower of London and be able to skip the lines and be able to see the changing of the guard.
Mr Linh's Adventure Travel in South East Asia
South East Asia is home to exquisite cuisine, breathtaking scenery, and a thriving tourism scene. If you want to see it all, you'll need an experienced tour guide to fit everything in.
If you've always wanted to see Cambodia, Vietnam, or Laos, you're in luck. Mr. Linh's Adventure Travel can give you the adventure you're looking for. They give guided tours of the three countries that can cater to your specific interests.
Have you always wanted to explore the jungle? Get set up on a jungle trek where you can nap under the stars in a hammock and explore the environment.
Do you want to see temples and examples of interesting architecture? Are you interested in going diving in a cave? Have you always wanted to explore the local countryside?
Mr. Linh's Adventure Travel can do it all. If you want to learn more about the company and the wide array of tours they offer, read more here.
Skip The Line Vatican Museums Tour
If you're an art lover, Rome is a must-see vacation destination. The city itself is a living form of art with its abundance of classic architecture and history. If you want to see it all, you'll need a guided tour.
Skip The Line's Vatican Museums Tour gives you exclusive access to the Sistine Chapel, Raphael's Rooms, and St. Peter's Basilica. Your knowledgeable guide will point out notable works of art and can educate you on the artists and history of the area.
This tour is a must for anybody traveling to the city. The wait for these places can be up to 4 hours long! Getting a scheduled tour allows you to see everything and saves you a lot of time.
Going Beyond Guided Tours
Now that you know where you can enjoy some of the best guided tours, it's time to plan your vacation.
The ADA has a variety of travel perks for its members. Check out what we have to offer and see how we can save you money on your next vacation.
If you're interested in other lifestyle content, browse our site for more helpful posts and information.