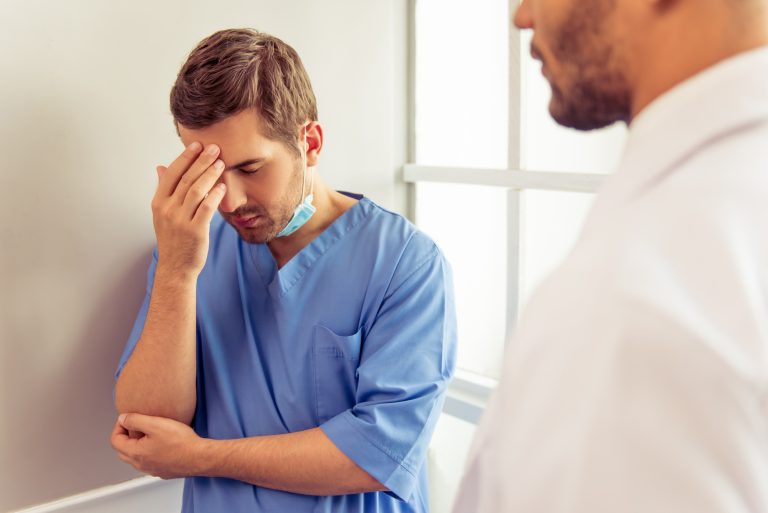 Are you going a little stir-crazy in your practice? If so, it might be time for a much-needed vacation.
You're not alone if you think that you can't afford time off. In fact, Americans waste over 650 million vacation days every year! But the truth is, you probably can't afford to NOT take time off from work.
It's common to need a break from work, and summer can be the perfect time to plan a getaway. If you're not sure if you really need a vacation, though, take a look at these seven signs.
If you see yourself in this, it's time to plan a trip – ASAP!
Every Problem Seems Like a Catastrophe
If you feel like all you do all day is put out fires, you may need a break to get some perspectives. If it's been a long time since you had a break from work, you may lose your ability to stay cool.
We all have things that interrupt our days. There are challenges to overcome all the time, especially if you're in your own practice. But if everything seems like a major fire, or you feel like your world could fall apart any moment, there's a major cause for concern.
If your coworkers seem increasingly more annoying every time you go to work, or if you feel like every obstacle you encounter is going to break your spirit, you are seeing clear signs that you need a vacation.
The Small Pleasures Aren't Pleasurable
Sometimes all we need to pick up our spirits is a nice dinner out, or to grab a favorite coffee on the way to work. Are those small perks not working anymore?
If you find that the small things that you used to enjoy and be grateful for seem boring, you definitely need a break. There's nothing like burnout to make life's pleasures completely gray. Get a vacation so you can reset!
You're Not in Touch With Friends and Family
If your family is starting to forget your name, there's a problem! In all honesty, working hard is great but you need time with those you love as well. If being home is just part of the hassle you call life, it's definitely time for a vacation.
Your friends and family are the people who are there for you when things aren't going well. You need them in your life. Don't see them as another burden in an overpacked schedule. Instead, unplug from your work and take time with your family.
You Never Smile Anymore
One of the surest signs of burnout is losing your sense of humor. After all, every dentist has silly dentist jokes, right? If you've forgotten them, you probably need a quick refresher.
But if even jokes, cute children, puppies, and babies can't make you smile anymore, that's a major red flag. Don't wait another minute – get your bags packed and your tickets booked to anywhere but here!
You've Got Big Things on Your Bucket List
We all have a list of things we want to do in life. Where is your list? Have you crossed anything off of it lately?
Bucket lists aren't really about what to do before you die, it's about making sure you really live while you're alive. You want your life to be full of memorable moments. You want to explore your passions!
If you haven't thought about your bucket list in a while, get it out and dust it off. Find out what you really long to do. You have big dreams, big ideas, and big plans, and it's time to pursue them!
A trip to Paris to see the Eiffel Tower? A visit to a piazza in Rome? Or maybe you're more interested in seeing the Smithsonian Museums or even Disney World.
Whatever it is, make a plan and make it happen. You've worked hard – now reward yourself with the trip of a lifetime!
You Want a New Perspective on Your Practice
Being in business for yourself is never easy. However, when you're wrapped up in the day to day work of caring for patients, it can be very difficult to see how you can build your business and improve operations.
Get away from your practice for at least a week. If you plan ahead, it doesn't have to be extremely difficult – your office staff can help you by not scheduling appointments that week, and it can be a great time for them to catch up on paperwork.
Even if you don't travel someplace exotic, staying home for a week will interrupt your normal routine enough to give you some new perspective. You'll be able to think about the direction your business is headed and what you want to do to help.
When you return to work, you'll be refreshed, renewed, and have a whole new perspective on your practice.
You Need Time For Education and Development
When was the last time you did any continuing education? If you're barely keeping up with your required work, it may be helpful to take some time off to focus on it.
Don't make the mistake of working the entire time you're away, though. That's not a vacation at all! Instead, slow down, spend some time in reflection, and catch your breath.
Perhaps using one day to work on your career, and then using the rest of the week to relax, would work well for you. Regardless, be sure not to overtax yourself. You want to get some real R&R with your time off.
You Need a Vacation!
It can be hard to create the space you need to step away from your practice and think about your options. Whether you need a mental break, a major trip, or simply some time to reflect, be sure you plan for it and take it!
We know how hard it is to run your own dental practice. That's why we offer so many resources for dental professionals just like you. To learn more, contact us today!