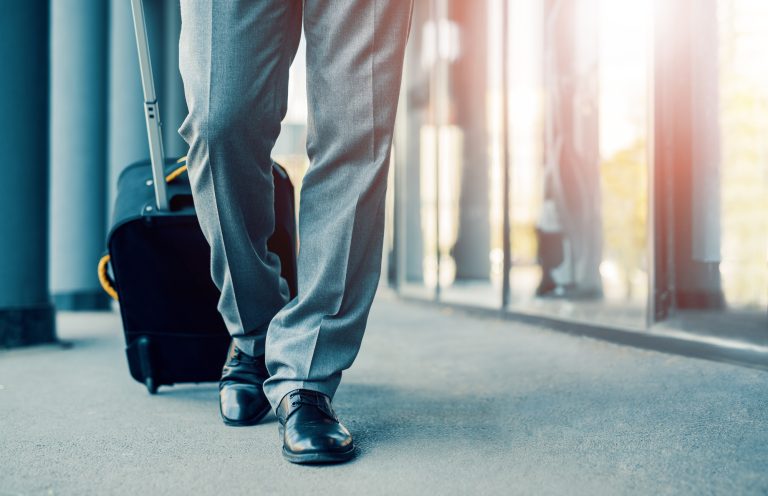 Predictions estimate that over 470 million people will take a business trip this year.
And if you're one of those people, you know how frustrating flying can be. When focusing on business, the aches and pains of travel can distract you from doing your best.
Lucky for you, it doesn't have to be this way. Applying some simple traveling tips will make your travel be a breeze.
Read on for eight business travel tips.
1. Pack Your Packing List
We've all left a hotel after checking out and remembered that we left something. Whether it's a phone charger, a piece of clothing, or money, it can be annoying. Sometimes it can even be expensive to replace.
One way to avoid this is to pack your packing list with you. If you don't have a packing list, you should start making one on each trip. This will save you when you pack but also when you leave.
Take out the list as you pack up your hotel. After placing each item, check it off a second time from your list. Doing this will assure that you never leave another item.
2. Buy Better Luggage
We get it. Luggage is expensive.
But a proper suitcase is a necessity for anyone traveling on a regular basis. As a businessperson, this includes you. Make sure you make the investment.
Good luggage is often safer than other types of luggage. This is because newer suitcases have better locking systems.
Plus, you need to have a suitcase that can fit all of your items with ease. It's time to throw away the college duffel bag. Using a good luggage bag will make sure that you don't have to cram your nice outfits.
3. Pack Some Snacks and Water
Flights can be long, and airplane food is often expensive. To fight this, make sure to pack some snacks and water for your trip.
Even if you can't take the snack on board with you, you won't be starving hours before your flight ends. All you have to do is eat a little bit before you leave.
The same goes for water. When you buy water on a plane, employees won't give you as much as you want. Loading up on water will keep you comfortable on the ride.
Packing snacks in your suitcase is also a good idea. This will make sure that you don't have to buy expensive hotel food when you arrive at your destination.
4. Don't Overpack Shoes
Shoes are one of the most important parts of a business outfit. You have to pack multiple shoes for your trip.
Avoid packing more shoes than you need though. It's easy to overpack these before realizing you don't need many. And because they are bulky, you might get tired of lugging them everywhere you go.
Make sure to at least bring comfortable shoes and business shoes. This will prepare you for any situation you have to face.
If you plan to visit the beach while on a business trip, don't waste valuable packing space with flip-flops. Buy some cheap ones that you can throw away when you're about to leave.
5. Back up Important Documents in Electronic Form
When you're traveling, you have to take many documents. Especially if you're going overseas, you'll have to bring your passport along with other documents.
To keep yourself safe, back up these important documents in an electronic form. You could do this in a Google drive or something more formal like InfoSafe.
You never know what may happen when traveling. Make sure that you have some form of documentation while traveling. It may make all the difference in the future.
6. Pick the Right Line
This is a simple suggestion, but it could make a big difference. When traveling, make sure to pick the right line to wait in.
TSA will always search you and your stuff. Sometimes this can take too long and become annoying. Picking the right line will ease your traveler's frustration.
Contrary to popular belief, you shouldn't pick the shortest line. Instead, you should go for the line that is moving the quickest.
On occasion, the timing will be easy to see. But you may have to study the lines to see which is going the fastest.
Discover more simple tips like this for successful business travel.
7. Adjust Your Routines
If you travel for business, it can be hard to get in a routine. Late nights and early mornings don't make for consistency.
To avoid this problem, create some broad routines. Make sure that you can do them anywhere in the world, and after that, you should be good to go.
For example, let's say you want to exercise more. Promising yourself that you'll go to the gym three times a week may be impossible. You never know what gym you'll have at a hotel.
Instead, you can promise yourself that you'll run 3 miles 3 times a week. This is much easier because you won't be limited to a location.
You could also set aside times each week to make sure to do something. If you're trying to read more or contact old friends, set aside a block that you promise to never miss. This will help you as a business person as well by keeping you happy.
8. Wear Your Heavy Clothes
When you're packing, try to ditch as many of the heavy clothes that you can. This takes up your packing space, and you may not need as many as you think.
If you're desperate for heavy clothes, wear them on the airplane. This will let you keep your clothing without filling your suitcase.
If your clothes are too heavy for the airplane, this may be a good sign that you don't need them. Unless you're traveling in the winter, you might want to consider dealing with the cold for a few days.
Looking for More Business Travel Tips?
Now that you have some business travel tips, you should have an easier time on your next flight. This will let you focus on making your business soar.
Did you like this article? Check out our blog for more like it. And if you're looking for marketing tips, check out our marketing section.