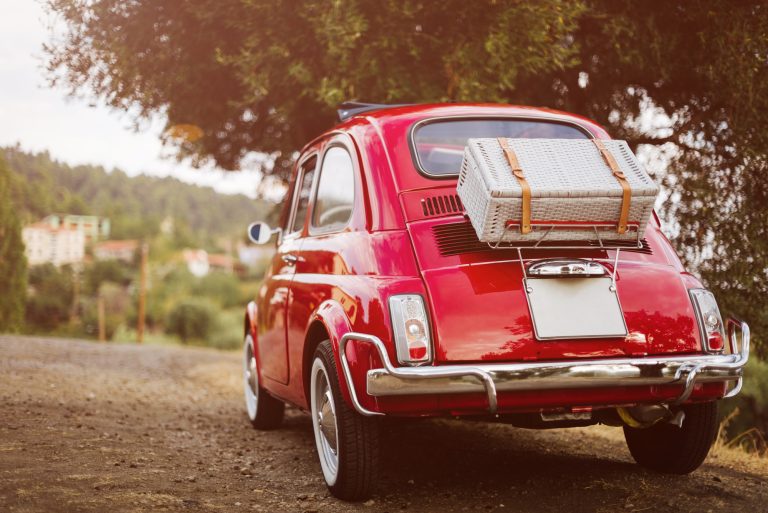 If you're looking for a break from your dental practice, you want to make sure it's worth it. You don't need yet another stay-cation where you do yard work.
You need a real, unique vacation that will be memorable and give you a real break from your work. The good news is that these unusual vacations exist at every price point – you don't have to spend a fortune to have an incredible time.
If you're ready for some truly unique vacation ideas, take a look at the 10 we have listed below. Then, book your hotel, take time off, and get ready to relax!
Ice Hotel in Jukkasjarvi, Sweden
If you love winter and want a truly memorable trip, consider a stay at the Ice Hotel in Sweden. This unique destination is only available in the winter, and is made entirely of ice.
Guests sleep on beds made from ice. There is a main hall, bar, and even a church that are all carved from the frozen stuff. When you order a drink, your glass is made from – you guessed it – ice.
This trip is definitely for a winter enthusiast, but you'll have amazing memories and something to talk about for years to come!
Cancun Underwater Museum in Cancun, Mexico
If warmth is more your style, we definitely understand. Scuba diving is always an amazing memory, but the Cancun Underwater Museum takes this to another level.
As you dive underwater just off the coast of Cancun you'll discover more than 500 life-sized sculptures. The goal of these structures is to promote the growth of coral while providing an unusual tourist attraction.
From a VW car to a large cross to a man sitting on his couch, you won't want to miss these sculptures. Of course, you'll see plenty of fish, turtles, and rays!
Lisbon, Portugal
If you're looking to get out of the country but want to save some cash, Lisbon is a budget-friendly and fun destination.
You can get fine-dining quality at local restaurants at street food prices. Be sure to check out the colorful markets and graffiti murals. Visit St. George's Castle and the waterfront neighborhood of Belem.
Tram 28 will get you everywhere you'd like to go, but so will a map and some sturdy hiking shoes. The beautiful neighborhoods are all free to visit, and even admission to museums won't set you back too much.
Barcelona, Spain
Barcelona is another affordable destination abroad. There are many things to do that are expensive, of course, but also a variety of inexpensive options.
The cheap tickets to major landmarks make this one of the best unique vacation ideas. You'll find many museums free to the public, and incredible street art is everywhere. You can stay at the Garden House very inexpensively.
Boqueria Market is a great place to grab incredible food, so go with an empty stomach! If you want to avoid crowds, go early in the day. Browsing is free, but you may want to bring at least some cash in case something catches your eye.
Interested in a different Spanish destination? Discover more about things to do in Marbella, Spain!
Udaipur, India
If you've always wanted to travel someplace exotic, Udaipur fits the bill. Not only is it incredibly different from American and European culture, it's extremely affordable.
There are stunning monuments, a gorgeous series of lakes, and of course the huge City Palace. This heritage site has a variety of palaces, a shrine, and many chambers. It costs $3.80 to get in, and another $3.80 to use your camera or phone.
While you're in this beautiful city, don't miss the Bagore Ki Haveli Show. This evening song and dance performance takes place in an incredible 18th-century palace.
The Queen Mary in Long Beach, California
Are you longing for a getaway but really want to stay stateside? No problem!
The Queen Mary was once a world-class luxury liner, and now lives a quiet life of retirement in Long Beach. It now serves as a one-of-a-kind floating hotel that is one of the top unique vacation ideas in the U.S.
There are 346 staterooms and nine luxury suites across three decks. Staterooms are decorated with authentic art deco style and 1930's artwork. You'll also find modern conveniences like flat screen TVs and wireless internet.
The Queen Mary has an array of restaurants, bars, and cafes. There's a lot to see and do on board, along with the entertainment available in Long Beach!
Heceta Head Lighthouse in Cape Cove, Oregon
Have you ever wondered what it would be like to explore a lighthouse? Now you can, at Heceta Head Lighthouse in Oregon.
This working lighthouse features six guest bedrooms with queen beds. There are cozy duvets, wood-burning fireplaces, and gorgeous antique furniture. The lighthouse was built in 1894 and is listed on the National Register of Historic Places.
The lighthouse hotel is located in a great area with a lot of attractions and historical sites. You'll enjoy this slice of history as you take a break from work!
Taos, New Mexico
If you're looking for adventure on your stateside vacation, Taos is definitely one of the top unique vacation ideas you'll come across.
You'll have breathtaking views of the Taos Mountains and you'll have a host of activities to choose from. If you're looking for a thrill, check out the hiking, mountain biking, and white water rafting.
If you'd prefer a quieter vacation, don't worry – there are amazing art galleries, restaurants, cafes, and shopping opportunities.
You won't go wrong in Taos!
Enjoy Unique Vacation Ideas to Stay Successful
If you think that you have to work 24/7 to have a profitable dental practice, think again. In fact, those who work too much burn out and are less successful over time.
Instead, take a break. Check out one of these unique vacation ideas, and come back to work refreshed and ready to go.
Looking for more ideas on how to cultivate success? Check out more of our blog today!