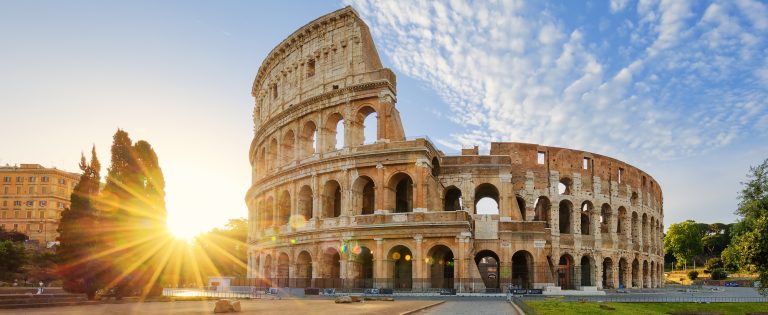 If you're like many dental professionals, you need a break. A real break, like a vacation to another country.
Of all the places to visit around the world, Italy is near the top of many lists. There's just something so magical about a gondola ride in Venice, or the awe-inspiring architecture of Rome.
People love the mystique of buildings that are thousands of years old. Churches that have stood the test of time, and incredible castles from the Middle Ages. You try to imagine what it was like to live there.
Do you still need more encouragement? Don't worry, we're here to help. Here are nine great reasons to visit Italy this year.
Visit Venice
There's no way to NOT start with one of the top attractions in the country. You don't have to love chick-flicks to enjoy the romance, color, and beauty of Venice.
Gondolas are of course a major attraction, but they are far from the only thing to do in Venice. Visit Piazza San Marco and take in the beauty of Saint Mark's Basilica. The mosaics and on-site museum will keep you awed for hours.
You can also take a tour of Doge's Palace, including the armory and prison. And don't miss the incredible seafood restaurants!
Discover Rome
The other incredible draw of Italy is definitely Rome. Where else can you walk among 2,800-year-old columns, temples, and buildings?
Visit the Colosseum and try to imagine cheering spectators and gladiators battling to the death. Get to the Pantheon and Trevi Fountain.
Discover more about what you can see and do in Vatican City as well. For many people, this small state is the primary reason they visit Italy in the first place!
Wander Florence
Florence, Italy is another great place to visit. This city's smaller size makes it ideal for those who enjoy exploring on foot.
You can visit museums, palaces, and churches that hold some of the greatest art ever produced. Explore the Cathedral, the Uffizi, the Accademia, and much more.
If you love the outdoors, Florence has a lot to offer as well. Check out Boboli Gardens or climb the hill to San Miniato al Monte and look over the whole town. The view is incredible!
Enjoy the Antipasti
If you want food unlike anything you've tasted in the U.S., Italy has to be on your bucket list. One of the greatest things the country offers is antipasti.
Each meal begins with an array of cured cheeses, prosciutto, marinated vegetables, and specialty spreads. It's easy to eat so much that you have no room for the other amazing food to come!
As you enjoy the appetizers, remember that each region and restaurant will have its own take on these snacks. You can travel the country and take notes of what you love most.
Uncover the Cinque Terre
If you love the coast and views of the ocean, it doesn't get more breathtaking than Cinque Terre. These five villages – conveniently connected by trails and a train – are perched along the coast.
The pace is laid back and the area is less well-known to tourists, although that is changing. You won't find a resort in these small towns – just bed & breakfasts and small hotels.
The seafood is, of course, incredible, as is the beauty of the terraced hillsides. Not much happens in these villages – just fishing, farming, and catering to tourists. If you like it peaceful, Cinque Terre is the place for you.
Drink in Tuscany
Tuscany is a famous and extremely beautiful region of Italy that is best known for one thing – its wine. But there's so much more to take in, even as you enjoy the spectacular drinks.
In Val d'Orcia, for instance, you can experience rolling hills and amazing hilltop medieval towns. You can take an incredible driving tour of the region, snap pictures until your camera runs out of memory, and never forget this incredible scenery.
Between the villa rentals, grand country house hotels, rural B&Bs and boutique townhouse hotels, you won't lack for someplace to stay. And of course, you'll never lack for incredible food and drink in Tuscany either.
True Italian Pizza and Other Great Food
We've touched on the different food options in a couple of other sections, but you can't have a guide to Italy without mentioning the food specifically. You won't have a bad meal in Italy, even at a gas station. But that doesn't mean you shouldn't seek out specific dishes.
Italian pizza is one of the many reasons to visit Italy. It's far from takeout or even your favorite pizza restaurant. Expect pizza in Italy to be sauced with olive oil, pureed fresh tomatoes, garlic, and oregano.
The toppings won't be little pieces of sausage or pepperoni. Instead, you'll see large discs of prosciutto or slabs of gooey fresh mozzarella, drizzled with olive oil and sprinkled with basil leaves.
Beyond pizza, be sure to experience the seafood, tiramisu, and gelato. You won't leave Italy hungry!
Adventure in the Dolomite Mountains
If you're not looking for a placid retreat, but rather a thrilling adventure, Italy can certainly accommodate you. The Dolomite mountains are a snowy range in the Southern Alps, and are a great place to hike, climb, ski, and snowboard.
No matter what season you choose to come, the Dolomites are one of the reasons to visit Italy for many adventure-seekers.
The Best of Reasons to Visit Italy: Pasta
Before we run out of reasons to visit Italy – oh, who are we kidding? – we must mention pasta.
There are hundreds of kinds of pasta available fresh throughout the country. From the farfalle and penne that you commonly see in the U.S. to strozzapreti and gigli, you can take a culinary adventure in pasta alone.
If you need a break from your dental practice and are considering Italy, we don't blame you. These nine reasons to visit Italy are just the beginning.
For more advice on building your dental practice and staying sane while doing it, look through more of our blog today!