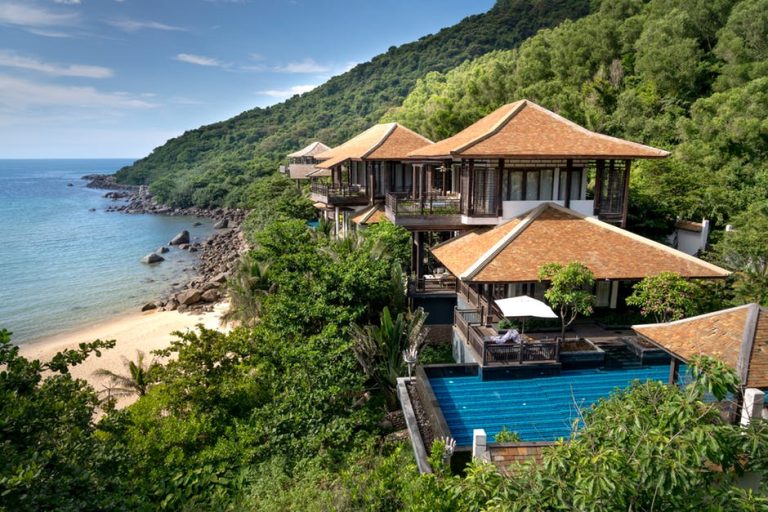 What if your brand new home was suddenly old and outdated?
Many of us want to have homes that stand the test of time. However, this is going to be harder than ever with the homes of the future on the horizon!
Want to learn more about what the future holds for houses? Keep reading to discover the truth!
1. "The Fortress"
"The Fortress" may sound like an intimidating nickname for a house. In this case, it references both the size and location of the property at 2260 Sunset Plaza.
The home overlooks the Hollywood Hills, and its tall ceilings and large windows give people a stunning view. The design is part of what makes the home so unique: as a former art gallery, the interior is spacious and stylish.
Furthermore, the inside of the home is like the interior of something out of Star Trek. It is filled with touch lighting and fancy LCD screens, and it's topped off with a home theater that sports a 130-inch screen.
Whether you're wanting to watch your favorite movies or maybe just open hailing frequencies, this home is perfect. And if you want to see more of what you can do with your own windows for that futuristic feel, check out this article.
2. Tornado-Proof
Tornadoes remain a primal fear for many people. And why not? Even the sturdiest of homes have to tremble when a tornado drops down.
However, fear of tornadoes may be a thing of the past thanks to Ted Givens. He has created the first prototype for what may very well be a tornado-proof home.
The kevlar-coated home has special levers inside. When someone detects a tornado, they activate the levers. That's when the magic happens!
First, the home pulls into the ground. Second, the roof locks down to offer added protection from wind and rain.
And when the wind passes, you simply raise the house back up to its original position. It's easy, intuitive, and safe.
3. Wikkelhouse Homes
Ever wonder if someone could do something creative with all of the cardboard around us? If so, then the Dutch team Wikkelhouse may be the answer.
They have mastered building homes by wrapping cardboard dozens of times around a core and then waterproofing it. They do this for each "module" of the home.
And as a modular home, the size can vary up or down as needed. Someone could sport a cardboard miniature home or a modular cardboard mansion!
While Wikkelhouse only builds around 20 of these a year, we are confident that this trend of modular and reusable homes will watch on with other people and companies.
4. Dupli Casa
Sometimes, futuristic housing isn't about special technology inside. Instead, it's all about futuristic design.
Dupli Casa is a home in Germany that is practically all curves. Different wings extend out from the curves while special windows offer each bedroom a unique view.
The whole home looks like it is part of the surrounding countryside. And this organic design is what makes it one of our favorite homes of the future.
5. Wolke 7
Do you enjoy flying? If so, you might enjoy this next concept home, as it lets you basically live in the air!
Timon Sager designed a home which hangs off of cables. These sturdy cables suspend the entire house in the air, and the multiple decks let you feel like you are living in a futuristic plane.
The home seems like pure luxury now, but houses in the sky may be a logical solution to overpopulation and urban expansion.
6. KODA Homes
Speaking of creative solutions to housing, KODA has redefined the micro home!
Their tiny houses are built of solid concrete and offer a bedroom, bathroom, shower, and terrace. And they do it all with a home that sports solar power and digital security.
Such homes can be built in a single day, and the company will be releasing modular versions that can stack on top of each other.
7. Zerohouse
The best ideas have the simplest pitches. For Zerohouse, the pitch was, "what if you never paid for electricity again?"
KB Home designs houses (all custom orders) that have solar panels, special HVAC systems, dual-pane windows, and unique insulation.
The homes are built from recycled material, but the big draw is all of that energy efficiency. Their ultimate goal is to both help the environment and help homeowners who are sick of paying for inflated electric bills.
8. Water Discus
This next design is technically a hotel prototype, though the concept can easily be adapted to a large, private home. What is the concept? Living on the ocean!
It looks like a design from the Jetsons, but the Deep Ocean Technology company in Poland has designed a concept for "discs" of living space above the water. And one of the discs is underwater, allowing people to easily visit and even sleep under the sea.
For those who really love oceans and aquariums, this looks like the best way to get closer to your passion. And as far as aesthetics go, this is truly futuristic!
9. Coodoo
Modern lives are busy, and you're often "on the go" to one place or another. If your life is often busy, the German company Coodoo has you covered!
Visually, their prefab houses look very modern: it's all clean lines made of wood and glass. But the more exciting features are hidden inside.
For instance, the whole home is designed with smart features you can activate with your phone. Cameras, movement sensors, and more are all just a touch away.
The best part, though, is that these houses can be easily moved. Alternatively, you can order a model that turns the entire thing into a houseboat.
It's a home that's basically a Transformer. Sounds pretty futuristic to us!
Homes of the Future: The Bottom Line
Now you know what the homes of the future look like. But do you know how you can build your own piece of the future?
We bring you valuable tips and tricks for comfy living every week. To see how we can make your dream home a reality, check out our tips on building a home while staying on budget.