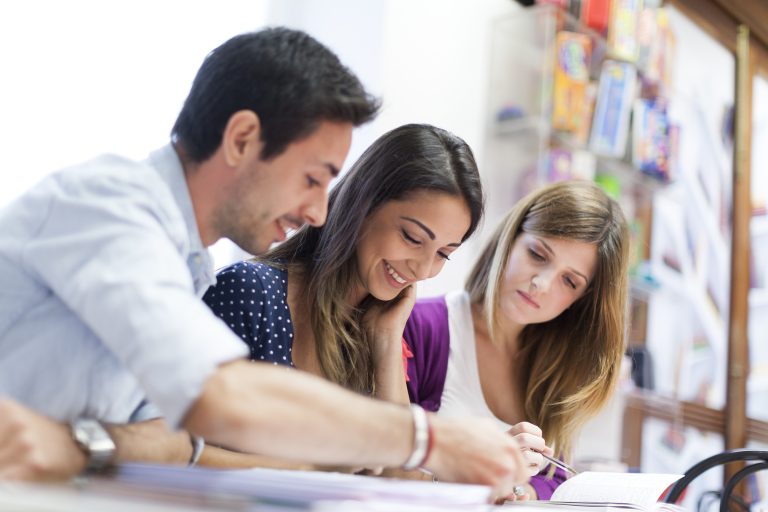 Sending a child off to college is difficult for any parent. This is the first time your child is alone and they will face a myriad of challenges.
Your child has never faced academic hardships such as the ones they will face in college. There are also social and emotional hardships that college brings.
As a parent, your support aids your child through their life. They will use your advice for their education and their career. Your guidance is the key to your child's success.
Here are 9 things you can do to help your child prepare for college.
1. Start Saving
It's a fact that everyone hates: college is expensive. College is also an integral part of any career. This causes students to pay up several grand every year.
Without a proper payment plan, scholarships or grants, students are forced to take out a student loan. 71% of students graduated from college with student loan debt. The average debt is $25,550.
Imagine your child starting their career with that much debt, at around 23 years old.
Even though their dreams will come true, this debt will permanently affect their lives.
As a parent, start saving and help them pay as much as you can. You may not be able to afford their whole tuition and your child may have to take out a loan for a semester. But this is a better option than your child being over $25,000 in debt.
2. Don't Feel Intrusive
Many parents make this same mistake: they decide to back off of their child's college life. You think your child is an adult and they should control their educational life.
There are certain difficult aspects of college life. In this situation, don't be afraid to lend a helping hand.
What are some examples? Help your child with a paper or an assignment. Take a look at their syllabus and keep tabs on their grades. Give them advice about staying organized, handling a full-time class load on top of working part-time.
3. Put Your Energy Toward Their Social and Emotional Experience
If there's a time your child will need to talk, it's when there's a social or emotional breakdown.
During college, your child meets new friends and goes on new adventures. There are plenty of opportunities for fun, but a chance of heartbreak and turmoil.
Whether their lover cheats or their friends start a rumor, these emotional hardships can destroy your child.
Be there for your child. Don't minimize their problems. Offer advice and words of wisdom. They will take their experiences and your advice to heart.
4. Treat Their Grades as If They Were Still in Grade School
When monitoring your child's academic performance, don't forget about their grades. Treat them the same way you treated their grades in grade school.
When your child has a high GPA, this makes them eligible for scholarships, honors courses, and other benefits. Stay on top of this and give them suggestions.
If your child has a low GPA, there could be a problem. You can't ground them for failing classes, but you can ask if they're stressed or are unable to handle their class load.
5. Help Your Child With Their Homework
You may think this is a silly approach, but you can help your child with their homework. College isn't easy, even if your kid is smart.
This is true for the first couple of years when they're focusing on prerequisites.
Not all students excel in certain subjects. If you see your child struggling in an area you know you're good at, help them with their homework.
In addition, encourage them to seek tutoring and other assistance such as blended learning.
6. Utilize Early College Programs
Many high schools today offer early college programs.
These combine their high school education with their college education. So when they graduate high school, they already have several college credits. If your child starts early enough, they can get past the first two years of college.
This helps prepare your child for the workload they face in college. Since most early college programs are free, you'll save money.
Certain programs also open their programs to trade schools and help for career paths such as the dental industry.
7. Teach Budgeting
Budgeting while you're in college isn't easy; your child may have to pay for their classes but are only working part-time.
College is also the time for parties. When your child reaches the golden age of 21, a large sum of their income will go towards alcohol. It's okay to party, but urge them to buy budgeting as the priority.
Teaching them budgeting skills will help them now and in their future. Once they get used to budgeting at a young age, they can budget when they graduate and live on their own.
8. Decide the Best Way to Pay for School
Before your child goes off to college, know the best way to pay for school. As mentioned previously, student loans are common. To prevent any student loans, let your child know if you saved up for their education.
If not, come up with a deal so they're not fully paying for their education. Examples include splitting costs or your child only pays for books.
9. Research Loan Options Ahead of Time
If your child has to take out a loan, be as prepared as possible.
Find out different loan options and different ways to pay them off. There are also loan alternatives available; examples include taking a loan out per semester rather than covering the full tuition.
Come up with a payment plan when your child graduates. This ensures they will pay off their debt early.
Time to Help Your Child Prepare for College
Your child's college years are some of the most important years of their life.
Because of this, you need to help them prepare for college. Some issues, such as social issues, are temporary. Other issues, such as student loans, will follow them for years.
Stay with your child throughout the entirety of their college journey.
Did you graduate college and are looking for a job in the dental industry? Search for open positions.