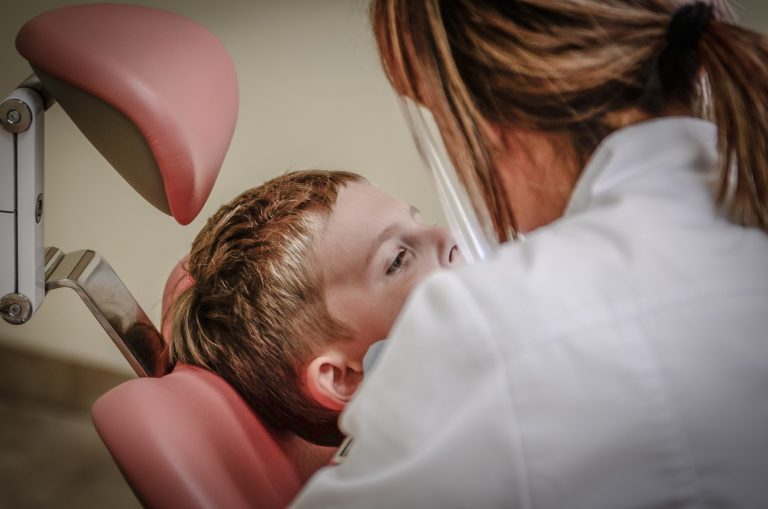 Many parents don't take their children to the dentist early enough.
But this is often due to a lack of knowledge about when to go and what to expect from a first appointment. That's why we've put together this guide to help you understand the process.
So let's get started!
How to Get Your Child Ready for Their First Dentist Appointment
Establishing good oral habits when they're young can make a big difference in your child's oral health as they get older. But if you're child has never been to the dentist before, it can be a strange or even scary experience.
Here's how to get your child ready for their first appointment.
Take Them When They're Young
You should take your child to the dentist when they're young so they get familiar with the dentist at an early age. This will also ensure your child has healthy teeth growing up.
You should schedule your child's first dentist appointment six months after their first tooth grows in.
Use a Pediatric Dentist
Wondering what to consider when picking a dentist for your child? Start with a pediatric dentist.
These dentists knows how to make the appointment more comfortable and enjoyable for children. They have training to help scared children through dentist anxiety as well.
Always take your child to a pediatric dentist, especially when they're young.
Talk to Them About the Appointment
Your child doesn't know what a dentist is, so you should start talking about their appointment at least a week in advance.
Explain what a dentist does. Tell them what will happen at the appointment. It can also be helpful to read books about the dentist and roleplay going to the dentist.
But don't use any negative words that might scare your child, like drill or pain. Keep everything positive.
What to Expect During the Appointment
Your child's first dentist appointment will be fast. This appointment will mostly be an opportunity for your child to meet the dentist in a setting that's non-threating.
But here's a quick look at a few other things that might happen.
Oral Examination
The dentist might do a fast oral examination. They'll look in your child's mouth to check their bite, look for early signs of decay, search for problems with the gums, etc.
They may even do a gentle cleaning of your child's teeth. But this may wait until the next visit.
Conversation with the Dentist
After the examination, the dentist will have a conversation with you about your child's overall oral health. They might even go over the following topics:
Proper oral practices
Bad oral habits you need to break
Teething
Fluoride needs
They may also recommend a schedule for your next few dentist appointments.
How to Get Through Your Child's First Dental Visit
One of the most important parts of your child's first dental visit is to stay calm. If your child thinks you're nervous or afraid, they might start to feel that way as well. Present the dentist as an exciting place that'll make their teeth sparkle.
Ready to take your child to the dentist?
Make sure you check out the other helpful tips from the rest of our blogs!